To the Barricades! The Doctors' Revolt Against ABIM is Succeeding!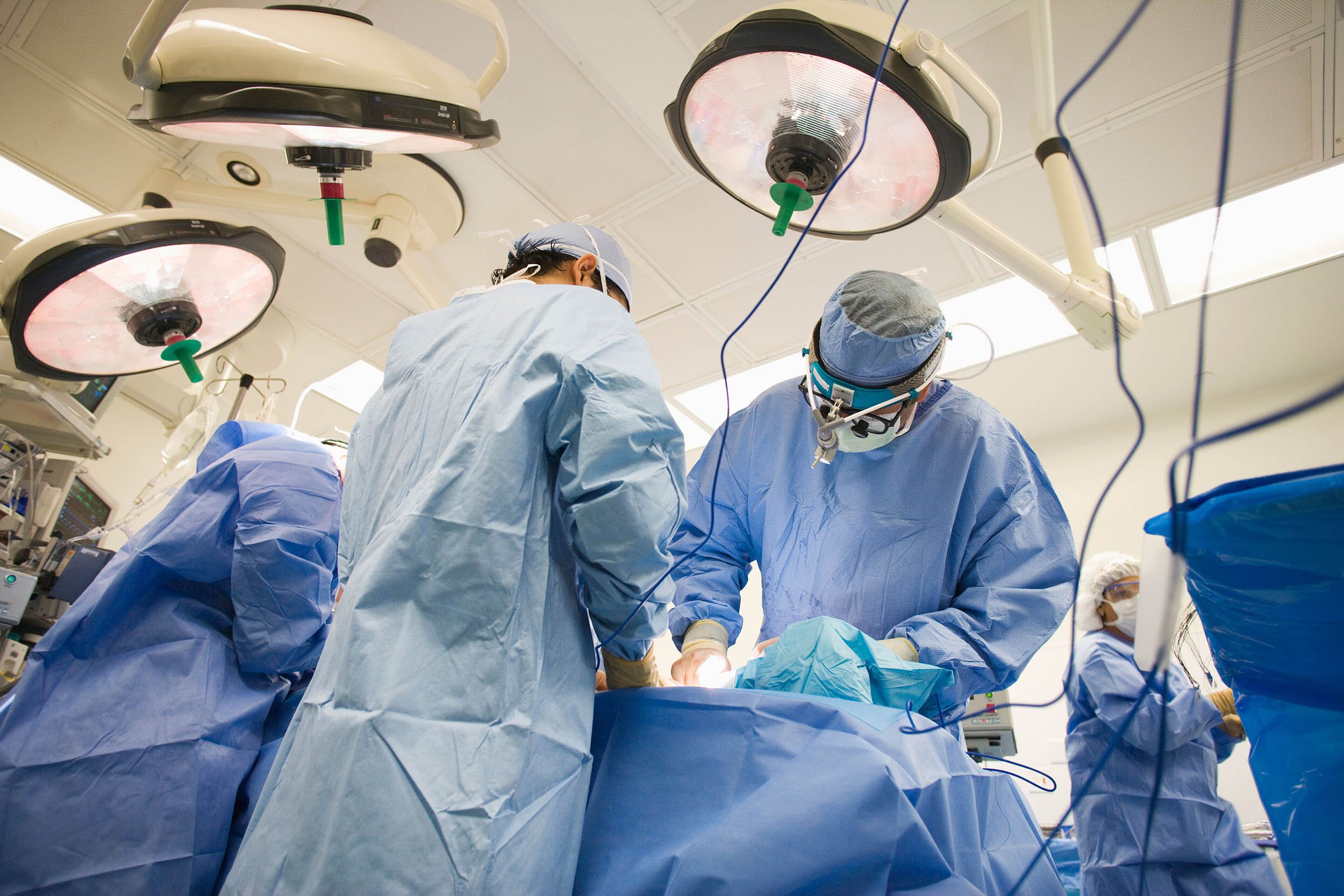 Dr. Jones has been a physician for decades. His hundreds of online patient reviews are consistently positive, with an average of just under five stars and raves that he is caring and attentive. Based on those assessments, it's clear he is the kind of physician who focuses on quality patient care and eases America's critical shortage of internists.
Unfortunately, as a single father with a disabled child, Dr. Jones can't manage his practice, care for his family and study for the certification exams administered by the American Board of Internal Medicine. The tests purportedly insure doctors' competence, but, like many physicians, Dr. Jones says the questions often have nothing to with what he sees in his practice and are little more than a game of medical Trivial Pursuit. Dr. Jones can't afford the thousands of dollars for study guides and classes to learn obscure, often irrelevant information, and has no time to review the material every night for months. He failed the test, so his hospital will no longer allow him to admit patients because he couldn't answer questions about diseases he will never encounter.
And so, Dr. Jones—who asked me not to use his real name out of fear the ABIM will somehow block him from ever treating patients again—has closed his practice. The patients who love him will have to find someone else, and America's shortage of primary care physicians has become just a little bit worse. "I'm hoping that maybe I can find a job as a high school science teacher," he told me.
It's a horror story that has played out for years throughout the U.S. as the ABIM abuses its monopoly power to force doctors to do whatever it decrees, while ignoring the many doctors who have demanded for years that independent researchers conduct comprehensive studies to determine if ABIM's requirements do anything to improve patient care. This medical protection racket has made millionaires of ABIM top officers, financed a ritzy condominium, limousines and first-class travel, all while sucking huge sums of cash out of the health care system.
But now, after decades of unchecked rule by ABIM, cracks are appearing in the organization's facade of power. Thousands of doctors began a widespread revolt months ago and, in the last few weeks, evidence that their efforts are succeeding has started rolling in. ABIM officials have proclaimed that they are rushing to make changes—and indeed have announced some changes—but it seems they waited too long and are changing too little.
Rheumatologists, who must fulfill ABIM's requirements for maintenance of certification, or MOC, recently slapped down the process—and hard. After months of review, the professional organization of these specialists—the American College of Rheumatology—declared in a position statement issued late last month that ABIM and its parent group, the American Board of Medical Specialties, can no longer coast on assertions that their maintenance of certification program improves patient care. "It is incumbent upon the ABIM and/or the ABMS to engage a respected independent party to assess the impact of the MOC program and make the findings publicly available," the rheumatologists' statement said, complete with the underline. "If independent evaluation does not identify a substantial benefit to patient care, there must be a commitment to revise the program so that it achieves its ultimate goal of improving patient outcomes."
ABIM should appreciate a call for more research before reaching a conclusion. After all, that's exactly what its former chairman did in 1969 when he testified before Congress, proclaiming that there was not enough evidence—despite the near-universal concurrence of independent researchers around the country—to prove smoking causes lung cancer. And in a tactic similar to one being used today by the modern ABIM and MOC, that official, Dr. Thomas Brem, failed to disclose the full scope of his financial interest in his recommendation—at the time he called for more study on the health effects of cigarettes, government records show, Brem was receiving payments from a secret slush fund called Special Account No. 4 that was maintained by tobacco company lobbyists. Now, that little history lesson is not a gratuitous slap dredging up the dark past—it shows ABIM heavyweights are just as subject to financial conflicts as anyone else and, when its officials' personal riches are at stake, "trust us" isn't good enough.
In addition to calling for research, the rheumatologists' group also suggests that the financial mismanagement of ABIM revealed in Newsweek has led to deep suspicions about its motives for pushing recertification. "Concerns about the financial stewardship of the ABIM are widespread amongst the membership of the [American College of Rheumatologists] and the basis for those concerns lies in both the appearance of impropriety and the overreach of the ABIM MOC Program," the statement says.
In particular, the rheumatologists criticized the closed-book tests given in secure locations that ask questions that, in the real world of medical practice, good doctors would answer by looking up the information. "A secure, closed-book, high-stakes MOC examination is not an appropriate means of assessing clinical knowledge," the statement says. "An assessment for recertification that does not include clinical decision making tools commonly used in medical practice belies the skills and abilities of practicing physicians."
Why does that matter? Remember Dr. Jones—if he was tested on what he actually did in his practice, and was allowed access to the research tools he used when developing diagnoses and treatments, his patients would probably still have their doctor and he wouldn't be scrounging for work at high schools.
It doesn't end there. The rheumatologists' group also attacks the costs borne by physicians for a process that appears to offer little in terms of improving the treatment patients receive. "There is evidence that many of the MOC requirements have no beneficial impact on clinical care," the statement says. "Moreover, the direct and indirect costs of the MOC program to physicians and the health care system is excessive."
How excessive? Thanks to some new research, the medical community finally knows the answer: Billions of dollars. In fact, that study, which appeared in the Annals of Internal Medicine on July 28, is another weapon now being used by doctors to argue that the ABIM's recertification system is corrupt.
The study concluded that internists incur an average of $23,607 in MOC costs over 10 years—with doctors who specialize in cancers and blood diseases out $40,495. All told, the study concluded, MOC will suck $5.7 billion out of the health care system over 10 years, including $5.1 billion in time costs (resulting from 32.7 million physician-hours spent on MOC) and $561 million in testing costs. And remember—all that time and expense is for a program that has not been proven to accomplish anything.
Other medical organizations also slam the MOC process as outdated. For example, earlier this year the American Association of Clinical Endocrinologists issued a statement decrying the ABIM's recertification process as onerous. "A one-size-fits-all certification pathway for all endocrinology physicians is outdated in 21st century medicine," the statement said. "In 2015, is it reasonable to expect a world renowned clinical diabetes researcher or a full-time imaging thyroidologist to pass the same general endocrinology board exam as a fellow right out of training?"
While the endocrinologists' organization said it was willing to work with the ABIM to improve things, it also suggested that its members ditch that organization's Maintenance of Certification process. Instead, they pointed members to a new recertification group, the National Board of Physicians and Surgeons, established by a group of nationally renowned physicians who decided to buck the ABIM. Doctors would have to fight to get their local hospitals to accept recertification by the NBPAS, but the effort would be worth it, the endocrinologists' group said.
"We invite all our members…to consider this new certification alternative for lifelong learning," the endocrinologist's statement said. "Use of this pathway will likely require your political activism with local hospital credentialing committees and insurance carriers, but the journey to a freer and more openly competitive certification system in the United States is likely to improve the process for all."
So how is the NBPAS doing? Gaining traction, according to Dr. Paul Teirstein, chief of cardiology for Scripps Clinic in San Diego and the founder of NBPAS. Fourteen hospitals around the country, including renowned institutions like Baylor St. Luke's Medical Center/Texas Heart Institute in Houston, now accept the new organization's recertification. Another giant—Hoag Hospital in Newport, California—is expected to approve the alternative recertification program next week. Teirstein says he expects even more hospitals to join accept NBPAS recertification once it becomes known that it has already been accepted at prominent facilities.
And the NBPAS process is completely different than the one required by ABIM. A two-year recertification through NBPAS costs $169 (a single review course for the ABIM test costs more than $1,000.) It requires that physicians obtain initial certification through ABIM or one of its affiliated organizations. Then, for recertification, it requires physicians to attend 50 hours of what are known as qualified continuing medical education programs every two years. That way, doctors choose what education programs most benefit their practice by attending about 25 hours of those courses and conferences each year. No time is wasted learning about items that have no relevance to the work of a particular doctor.
The revolt that began among internists is now spreading to other specialties. The American Board of Anesthesiology decided last week to scrap its version of the recertification tests which, like the ABIM's, is administered every ten years. Instead, anesthesiologists can take online quizzes that identify "knowledge gaps" and then provide educational tools specifically designs to fill in those gaps. Also, the reviews will target only those specific areas of each doctor's practice rather than testing with broader—and less relevant—questions. The professional group for pediatricians has also expressed interest in revising its MOC processes in a similar way in response to objections from its members.
A number of internists told me that, even though it was their push for reform that helped lead to changes by other physicians' groups, the changes for their medical brethren will intensify the revolt against ABIM. Internists often describe themselves as the doctors who are most hesitant to rock the boat, but now as they see other specialists no longer faced with onerous and expensive MOC requirements, the doctors who spoke to me said that they expect more anger and more demands for change from those recertified by the ABIM.
ABIM has tried to appease the opposition. In recent weeks, it has abandoned requirements that subspecialists have to maintain general certification in their fields to be certified in what they actually do; for example, doctors who specialize in transplants cardiology will only have to show knowledge in that field, not in all areas of cardiology, most of which has nothing to do with their job. And it just announced a new system that makes it easier for providers of continuing medical education to have their programs count toward doctors' recertification requirements.
But does ABIM think it can stop the revolt or that it can survive the rapidly evolving challenges it faces from new competitors and other doctors' groups? It's impossible to know—doctors' have long raged that ABIM is unresponsive to criticism from members and too often launches personal attacks against anyone who challenges it. Apparently that applies to the press as well—once ABIM knew my articles would be reporting on the uprising of doctors against them, they stopped responding to my questions. Instead, they waited until the articles were published and then issued their own statements—usually replete with lies.
ABIM wailed in other publications that I offered it no time to respond to my first article in April, when in fact it was given nine days (they wanted another week). It disputed numbers reported in their own IRS filings and denied figures pulled from their audited financials. It insisted it was false to say they owned a condominium because they were planning to sell it.
Then, it attacked me on social media and in every publication that would it a platform, arguing that I had a conflict because my wife is a doctor. And it did all this while keeping secret how MOC is making millionaires out of officials at ABIM by burying some of the most dramatic numbers in financial records it fought against making public—going so far as to leave out the page with the income numbers listed when it released the document.
All that shows everything that is wrong at the ABIM and why it is under attack from all sides. The criticism of the organization's medical and financial mismanagement came from doctors and accounts, but ABIM attacked me. But the real threat to the ABIM isn't me—it's the doctors and medical associations it has stiff-armed for too long who are now succeeding in their revolution against the group.
ABIM's survival as a medical monopoly that abuses its immense power seems less probable with each passing day. And, because of its arrogance and the appearance of corruption it allowed to metastasize inside the organization, the officials there have no one to blame but themselves.