How to Be Like the President, According to a Fox News Shrink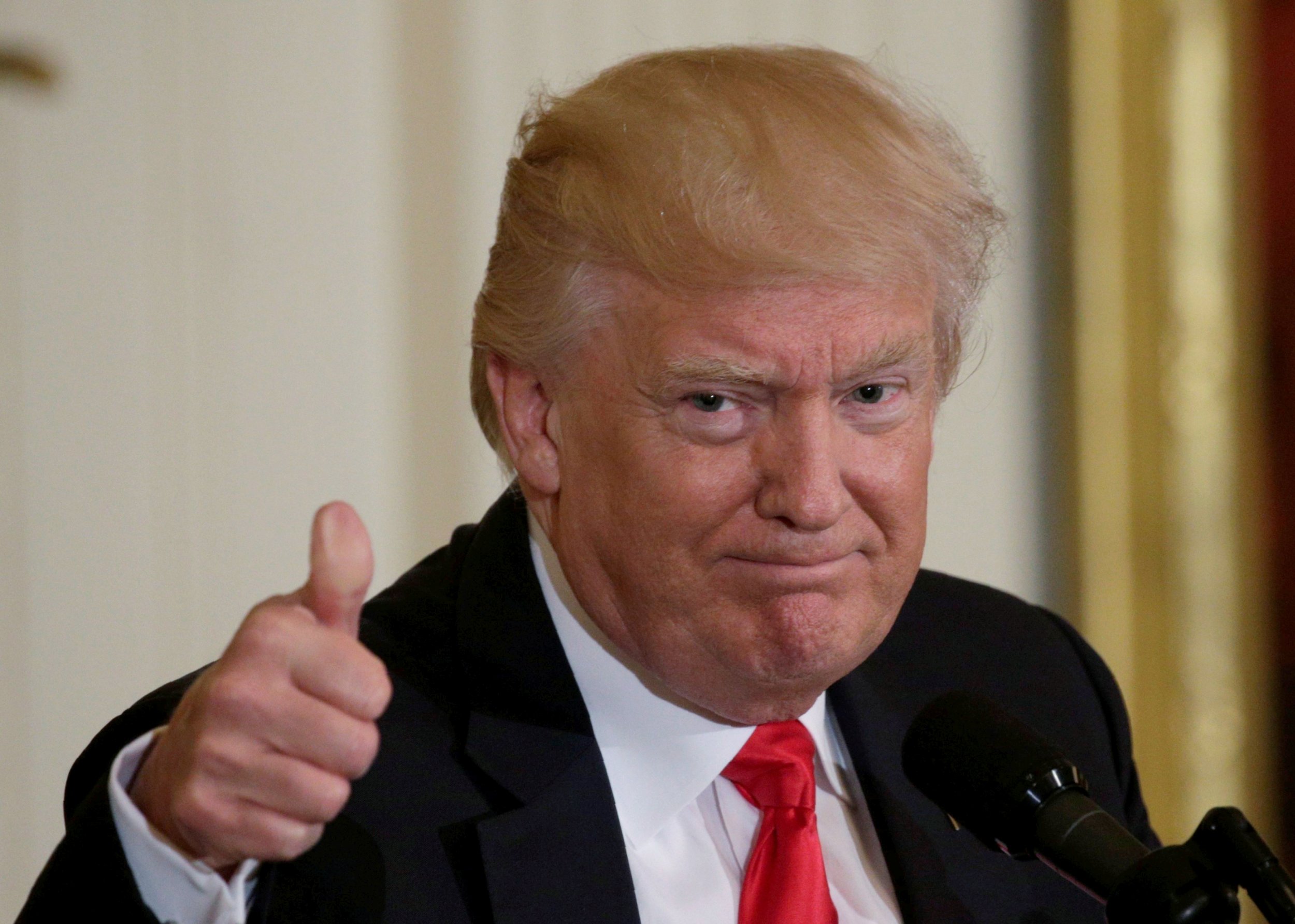 As far as many Americans are concerned, President Donald Trump is impulsive, insecure, quick to anger, paranoid, nasty, unpleasant and self-important. To Dr. Keith Ablow, he is something else: a role model.
In "Trumping Your Life," a new online Fox News series bizarre even by Fox News standards, Ablow tells Americans how they can be more like the least popular president in modern history.
"President Trump exemplifies ways of being and communicating that, if mastered by others, could greatly empower them, psychologically and interpersonally. We are not just witnessing a president possessed of certain political ideals; we are witnessing a president with true self-possession," the celebrity psychiatrist wrote in the first "Trumping Your Life" article, which appeared in April.
The premise appears to be that what to many seem signs of a profoundly flawed character, or even profound psychic distress, are actually traits the rest of us should emulate.
For example, Ablow writes: "No one can act like Donald Trump. That's why tens of millions of people trusted him enough to elect him president of the United States. No one can act like you, either. You're an original."
Of course, Ablow is no ordinary medical professional. Rather, he is the right's favorite consultant on all things medical. "He can stamp his medical imprimatur—he's 'America's psychiatrist,' according to himself—on just about any right-wing political narrative," The New Republic wrote about him in 2010, when he was a mainstay on Glenn Beck's show.
Ablow, who has a medical degree from Johns Hopkins, has been frequently charged with abandoning the Hippocratic oath in a search of fame and profit. He has been especially vociferous in attacking transgender people and their push for equality. In a 2011 column, he compared people who transition to pedophiles.
Writing for The Daily Beast, Erin Gloria Ryan compiled a list of some of Ablow's transgressions against science, as well as plain old decency: "During his illustrious punditry career, he's championed the notion that men should be able to veto women's abortions. He's declared that President Barack Obama suffers from ongoing abandonment issues due to his upbringing and thus loves Africa more than he loves America. He's recently speculated on the mental states of Kim Jong-Un, Brad Pitt, and Aaron Hernandez. His belief that transgenderism is a farce means that he is no longer is [sic] an APA member. Others in his field have condemned the doctor's cultural niche, characterizing him as a poor representation of his profession."
For the most part, "Trumping Your Life" is not so much malicious as it is inane. In trying to portray Trump's shortcomings as beneficial character traits, Ablow inadvertently reveals how vast those shortcomings are.
In the second segment of the series, published in late May, he offers questionable advice rooted in even more questionable behavior: "Interpret resistance to your loftiest goals as a sign that you are truly on a road to something genuine and important. Turn the friction you feel from small minds into fuel for your intentions. Double down."
But Trump's doubling down on his attacks on London Mayor Sadiq Khan in the wake of Saturday night's attack have embarrassed the American diplomatic corps and stained the stature of the presidency. Meanwhile, his renewed Twitter broadsides aimed at the federal judiciary over his Muslim travel ban have all but guaranteed that the policy will never be revived.
So double down, by all means.
Here's another nugget of self-help wisdom: "After hard-fought battles, whether you win or lose, don't assume your competitors can't become your partners." Ablow points to the example of New Jersey Governor Chris Christie, neglecting to mention that Trump routinely embarrassed him on the campaign trail and gave him none of the high-ranking Cabinet posts Christie had long coveted.
Assessments of "Trumping Your Life" have not been kind, the most brutal perhaps coming from National Review editor Jonah Goldberg:
Three more installments of "Trumping Your Life" are forthcoming. The nation eagerly awaits.