19 ICE Agents Call to Abolish Agency in Letter to Homeland Security Head Kirstjen Nielsen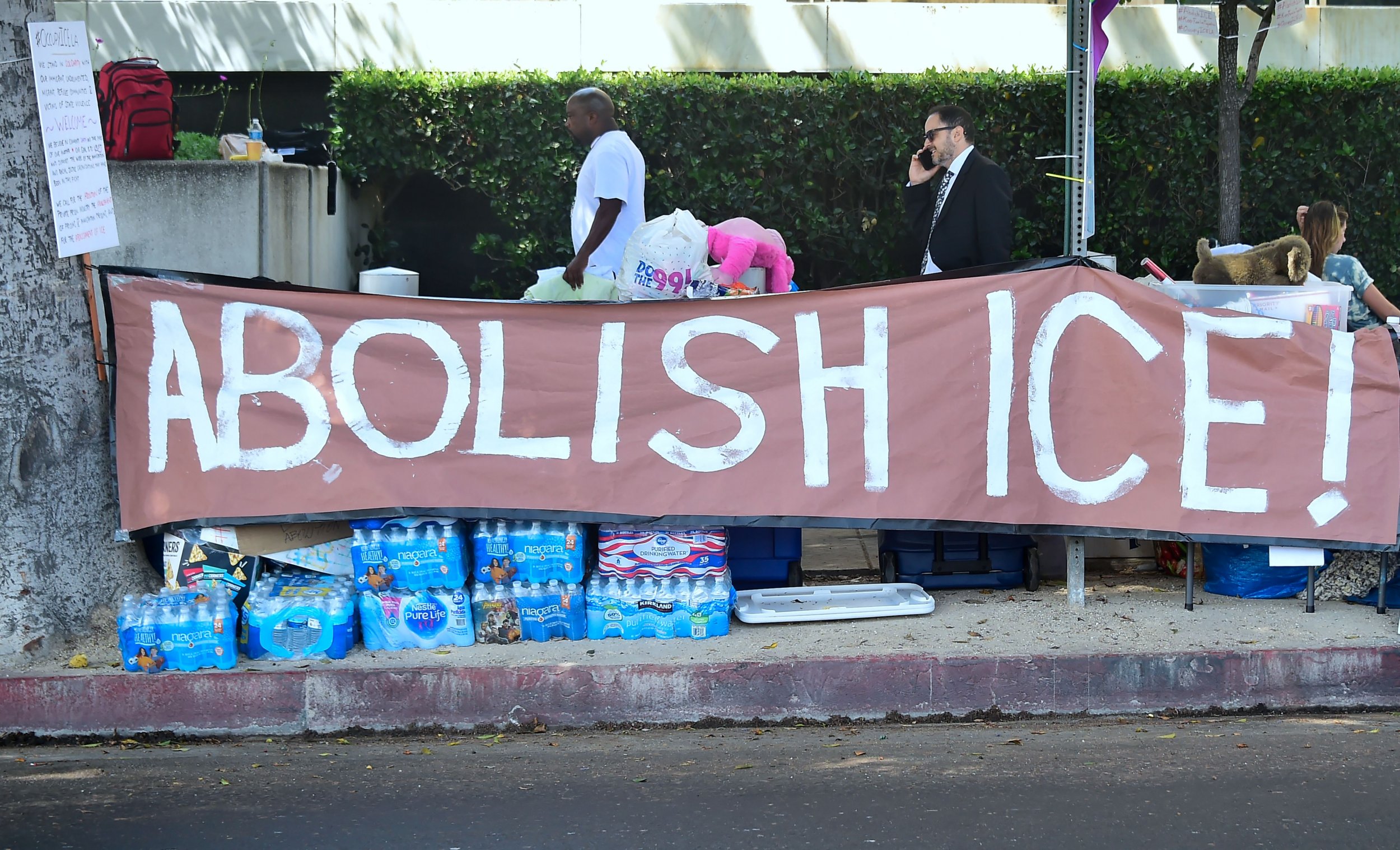 As the fight to abolish U.S. Immigration and Customs Enforcement (ICE) gains ground, 19 high-profile ICE agents and leaders have signed a letter asking Homeland Security head Kirstjen Nielsen to eliminate the agency.
The letter, first shared by The Texas Observer, explained that certain ICE agents "have been perceived as targeting undocumented aliens, instead of the transnational criminal organizations that facilitate cross border crimes impacting our communities and national security," and that as a result, their work has been inhibited.
The agents recommend that Homeland Security dismiss the departments of ICE charged with deporting most undocumented immigrants and instead focus on their Homeland Security Investigations team, which fights cybercrime, drug smuggling and human trafficking.
The letter comes as high-profile Senators like Kirsten Gillibrand have called to end the immigration agency, which was founded in 2003 by President George W. Bush.
In an interview with CNN's Chris Cuomo Thursday, Gillibrand said that the agency should be "reimagined" with a "very different mission."
The New York Senator floated the same solution as the 19 ICE agents did in their letter to Nielsen. "I don't think ICE today is working as intended," she said. "I believe that it has become a deportation force, and I think you should separate the criminal justice from the immigration issues."
Gillibrand explained that the U.S. should be working instead to protect families that need help, "and that is not what ICE is doing today, and that's why I believe you should get rid of it, start over, reimagine it and build something that actually works."
In recent weeks, the once fringe call to end the agency has hit the political mainstream. Democratic Representatives Mark Pocan and Pramila Jayapal introduced a bill into the House last week calling for the abolishment of the agency along with a commission to explore alternative solutions.
This week, Alexandria Ocasio-Cortez, a 28-year-old Democratic Socialist, won a primary against 10-term Representative Joe Crowley while campaigning on the abolish ICE movement.
"ICE is now the second-largest criminal investigative agency in the United States, second only to the FBI. And the fact that they operate without the accountability of the Department of Justice is extremely concerning to us all," Ocasio-Cortez told The Intercept.
ICE and the Department of Homeland Security came under increased national scrutiny recently for their enforcement of a "zero-tolerance" policy that led to the separation of migrant children from their families at the U.S. southern border. President Donald Trump has since signed an executive order reinforcing the policy but asking that families be held together, instead of separately.
ICE did not immediately respond to requests for comment.