People Call To #AbolishICE After Report That Agency Created Fake University To Lure and Deport Foreign Students
A call to #AbolishICE ignited on the internet on Wednesday after a report that U.S. Immigration and Customs Enforcement (ICE) created a fake university to lure in foreign students and deport them.
ICE has arrested about 250 foreign students since January, including about 90 in recent months, who bought into the University of Farmington⁠ which was invented by the Department of Homeland Security⁠, the Detroit Free Press reported on Wednesday. ICE officials told the newspaper that the university was marketed as offering technology and computer studies graduate degrees and that most of the students caught in the sting operation are from India.
"Nearly 80 percent were granted voluntary departure and departed the United States," the Detroit office of ICE's Homeland Security Investigations said in a statement to the Free Press on Tuesday. Among the remaining 20 percent of students, about half were handed final orders of removal by an immigration judge or their cases were expedited by U.S. Customs and Border Protection. The other half contested their deportation orders or filed for relief.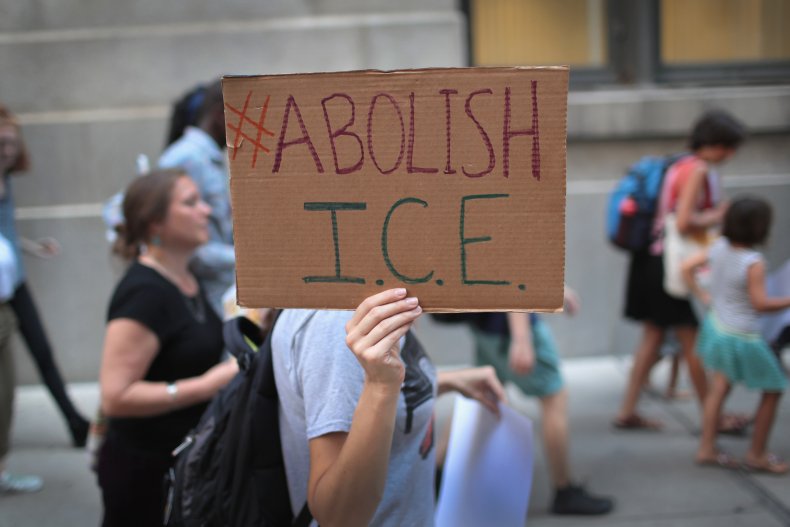 Many Twitter users were outraged by the report, including United We Dream, which describes itself as the first and largest immigrant youth-led organization in the U.S.
"All year, ICE has been running a fraudulent university to bait and arrest (mostly Indian) immigrants looking for a chance at higher education," the organization tweeted. "They've arrested 250 people. This agency is vile. We need to #AbolishICE!"
Author Patrick Tomlinson shared a report on the fake university and tweeted a reference to President Donald Trump: "Failed businessman ran a fake university to steal money from poor people, became a fake President, now creates fake universities to steal money and freedom from immigrants. This is beyond fascist. #AbolishICE."
Tomilson continued in another tweet: "What the f*** was the point of this? How is this not entrapment? Arrest every one involved in this scam and then #AbolishICE."
The Trump Organization ran Trump University, which operated from 2005 to 2010, and has been accused of luring individuals to take a real estate course with the offer of instruction by real estate experts if they paid fees that ranged from $1,495 for a one-year apprenticeship to $35,000 for Gold Elite classes.
Trump University has been the subject of multiple lawsuits where those who signed up for the classes claimed they were deceived. The suits were eventually folded into a class action suit, and it was settled for $25 million in February 2018.
Democratic strategist Peter Daou, who advised former secretaries of state Hillary Clinton and John Kerry, linked the hashtag to the values of the GOP.
"For the Republican Party: IT'S ALL ABOUT THE CRUELTY. IT'S ALL ABOUT THE PLUTOCRACY. IT'S ALL ABOUT THE WHITE SUPREMACY. #AbolishICE," Daou tweeted.
Public health doctor and progressive Abdul El-Sayed tweeted, "ICE entrapment is another reason why we need to #AbolishICE."
Writer and actor Tara Dublin tweeted the hashtags along with an emoji of a serious face with symbols covering the mouth, that can be interpreted as expletives.
"I know the cruelty is the point but this also seems completely illegal. #AbolishICE #ImpeachAndRemoveTrumpNOW," she tweeted.
But Ryan Fournier, the founder and co-chairman of Students for Trump, a youth group with the mission to reelect Trump, expressed outrage that #AbolishICE was trending.
"This is disgusting. #AbolishICE is trending on Twitter," Fournier tweeted. "ICE has done a great job at protecting our border, keeping drugs and criminals out of our country. I stand with ICE. Do you?"