A Guide to Legislative Efforts to Restrict Access to Abortion in Ohio and New Jersey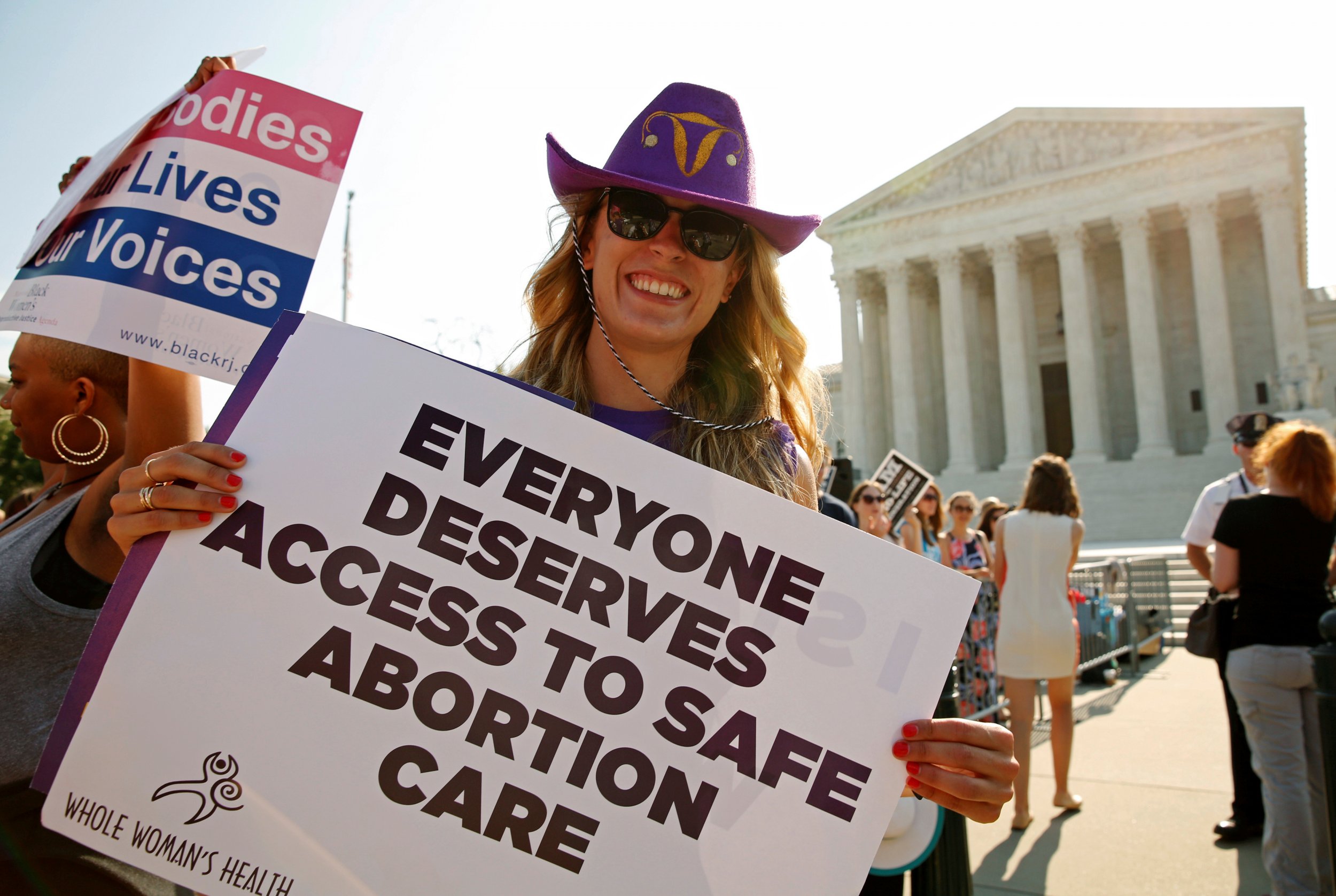 Legislators attempting to restrict access to abortion have terrified pro-choice advocates in New Jersey and Ohio. While both states' efforts have yet to be signed by their respective governors, here's a guide to what has happened in the past week:
Ohio's 'Heartbeat Bill'
On Tuesday, Republican lawmakers passed the so-called heartbeat bill, which imposes a ban on abortions after a fetal heartbeat is detected, which can be as early as six weeks into a woman's pregnancy. The bill is especially controversial since many women don't know they are pregnant as early as six weeks. Aside from showing few signs of pregnancy, women with irregular menstrual cycles may assume their period is just two weeks late before they assume pregnancy.
Related: What the Failed Oklahoma Abortion Bill Tells Us
The Ohio Senate had previously decided not to act on the twice-defeated bill, but with the election of Donald Trump, Senate President Keith Faber indicated new hope that Trump will appoint at least one anti-abortion justice to the U.S. Supreme Court. Faber recently stated that the bill "has a better chance than it did before." If the heartbeat bill is signed into action, Ohio arguably will become the state with the most restrictive abortion laws in the country.
On Wednesday, the House Community and Family Advancement Committee voted 64-29 to change the current law, which prohibits the performance of abortions past 24 weeks, to 20 weeks with Senate Bill 127, or SB127. The hashtag #20WeekBan has received a great deal of both attention and backlash, including usage by the American Civil Liberties Union of Ohio, which tweeted, "If John Kasich signs #HeartbeatBill we'll sue. The #20WeekBan may pass as early as tmrw. Both are unconstitutional and should veto."
Democrats attempted to amend and delay approval of the bill. The first attempt to amend was to include exceptions for victims of rape and incest; neither amendment was enacted. The one exception in which SB127 allows for an abortion is if it concerns the woman's life and health. If the SB127 bill is enacted, Ohio will become the 13th state, including South Dakota and South Carolina, to pass a 20-week abortion ban.
Governor Kasich has signed 17 bills sponsored by Ohio Right to Life, a pro-life organization. While Ohio Right to Life supports the effort, they do not believe the bill will withstand the Supreme Court. "I fully expect an abortion-related case to reach the Supreme Court," Ohio Right to Life President Mike Gonidakis told PJ Media in an interview. The bill may challenge the Supreme Court ruling of Roe v. Wade, which granted a nationwide permission to abortion after viability. Legislators and the general public are still awaiting Governor Kasich's decision on both bills.
Governor Kasich has until December 16 to either sign or veto both bills that loom on his desk. If Kasich does nothing, both bills will pass.
New Jersey's Pain-Capable Unborn Child Protection Act
Republican lawmakers in New Jersey also proposed a similar 20-week ban on Monday. State Senators Steven Oroho and Joseph Pennacchio introduced the Pain-Capable Unborn Child Protection Act seven months ago, but have decided to resurface the bill to build off the momentum of Trump's win. It was created out of a belief that a 20-week-old fetus can feel pain in the womb. Many, including the American Congress of Obstetricians and Gynecologists, disagree with that statement.
In a recent statehouse press conference, Pennacchio said, "Make no mistake, when a legislator gets up or Donald Trump gets up and starts talking about a child's right to exist and not feel pain, that empowers all of us. We leave this room feeling a little stronger." Governor Chris Christie, who is said to be pro-life, has yet to respond or make a decision regarding the bill.
Considering the state's Democratic-led Legislature, it is unlikely the bill will pass.
Read more from Newsweek.com:
- Funds Cut Off to Florida Clinics That Provide Abortions
- Early Term Abortion Method Comes Under Fire