Missouri Could Soon Become the Only U.S. State Without a Single Abortion Clinic
A legal battle unfolding in Missouri could soon make the Show Me State the only one in America without a single medical abortion clinic.
On Monday, a state arbiter will hear arguments from both sides in Planned Parenthood's fight to stop state officials from shutting down its abortion clinic in St. Louis, Missouri.
The facility is currently the only medical abortion clinic still operating in the state. However, earlier this year, Missouri health officials refused to renew its license, asserting that the clinic had failed to meet state standards.
According to Reuters, officials had made the determination after conducting mandatory interviews with several physicians who were involved in what the health department deemed to be "life-threatening" abortions performed at the clinic.
Planned Parenthood has shot down that argument, however, asserting that the state did not have the right to force the clinic's staff to give interviews in the first place.
In June, the women's healthcare and abortion provider launched a lawsuit against the state's health department, accusing officials of seeking to shut the St. Louis clinic down in a politically-motivated move.
While the state has denied an anti-abortion agenda being behind the bid, Mary Ziegler, the Stearns Weaver Miller Professor at Florida State University and the author of several books on U.S. abortion rights, told Newsweek she is not convinced.
"I think there's certainly a tactical element," she said. "We are talking about Missouri, right? A state that has passed a six-week abortion ban."
Indeed, Missouri is one of a string of states to pass strict laws restricting abortion access this year.
"That means there's almost certainly a tactical dimension to this. Even if there were things that went wrong at this clinic, it's fair to say that the state has a vested interest in banning or limiting abortion anyway," she said.
However, even if the St. Louis clinic does get shut down, Ziegler stressed that Missouri women would still be able to access abortion services in neighboring states, such as Kansas.
"In some ways, it's less significant because there are already so many neighboring abortion clinics in neighboring states that could help meet the demand," the author said. "At least for the time being, there would be ways for Missouri women to get abortions anyway."
Still, Ziegler said, if Missouri's only abortion center does get shut down, it could be a sign of things to come.
Other states could look to the case as a "template" to shut down other abortion clinics across the U.S., she warned.
"It could be another route states might try to go down in getting rid of abortions," Ziegler said.
For now, the St. Louis Planned Parenthood facility has been given permission to keep its doors open as its case against the state health department plays out.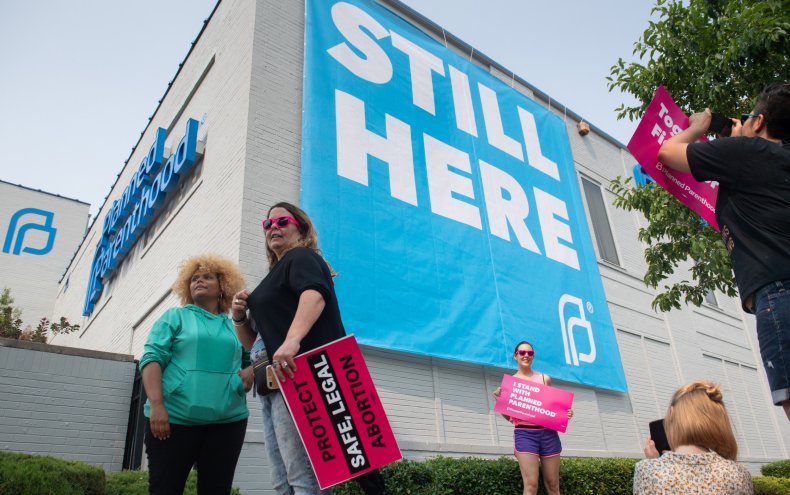 Missouri Could Soon Become the Only U.S. State Without a Single Abortion Clinic | U.S.