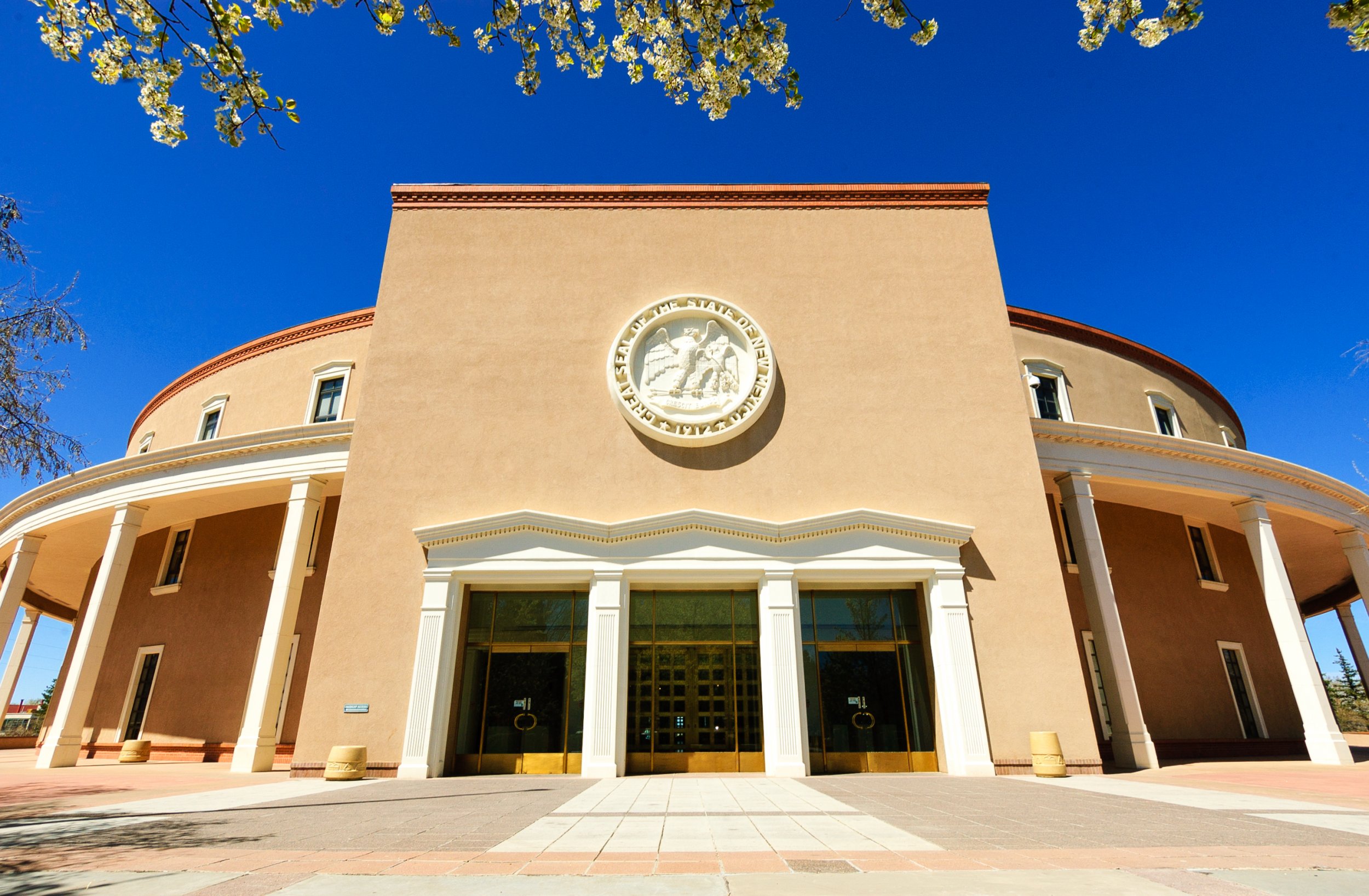 A 50-year-old anti-abortion law is one step closer to being repealed in New Mexico after a proposal sponsored by Democratic lawmakers passed its first legislative hurdle. House Bill 51 was passed 3-2 by the Consumer and Public Affairs Committee in the state capitol during a hearing where supporters and opponents provided often emotional testimonies to argue their case, the Albuquerque Journal reported.
The 1969 law makes it a fourth-degree felony to perform an abortion in the state—except in certain special circumstances, such as rape, birth defects, or a significant threat to the woman's health. However, it has essentially been unenforceable since the landmark Roe v. Wade decision made by the U.S. Supreme Court in 1973, which ruled that a state law which largely banned abortions was unconstitutional.
House Bill 51 was supported Democrats and opposed by Republicans on the committee. To become law it must pass another judiciary committee before it is put to the New Mexico House of Representatives—where Democrats have a majority.
Supporters of the bill who testified—such as Janet Williams from the Santa Fe branch of the National Organization for Women—pointed out that the law simply forced women to seek out risky, illegal abortions.
"I don't want any woman to have to go through what I went through," Williams told the Committee. "I don't think women or doctors should be criminalized for making a health care decision."
Opponents of the proposal say that it goes too far by threatening to remove state legislation which gives individual medical staff and hospitals the right to refuse to perform abortions if they object on moral or religious grounds. Supporters say that there are other sections of state law which would prevent this happening.
"This is the only abortion-specific conscience protection clause we have in our entire state law," state Representative Gregg Schmedes told the Santa Fe New Mexican. "We need to be very careful with this."
Indeed much of the opposition to the new bill is borne out of concerns that the state currently has too few anti-abortion restrictions.
"We are now known as a late-term abortion state, which I'm very ashamed of," Pauline Anaya, an Albuquerque educator and therapist, told the Journal.
Democratic lawmakers are keen to push the bill through as soon as possible given the looming possibility that the U.S. Supreme Court could be dominated by conservatives once again, who may try and overturn Roe v. Wade.
"With the threat of a Supreme Court ruling to overturn Roe, we need to repeal this law to protect health care providers and keep abortion safe and legal," state Representative Joanne Ferrary, one of the sponsors of the bill, told the Committee, according to the New Mexican. "We can't go back to those days when women had to risk their lives just to get health care," Ferrary said.
New Mexico is one of just nine states which retains anti-abortion laws passed before the Roe v. Wade decision.