Backlash After Abortion Debate Appears To Hold Up Talks On Coronavirus Response Package
Pro-abortion advocacy groups have expressed outrage after the abortion debate reportedly became a sticking point in negotiations to strike a deal on a bipartisan coronavirus response package that would provide relief to people across the country affected by the outbreak.
On Thursday night, House Speaker Nancy Pelosi said that after hours of negotiations with Treasury Secretary Steven Mnuchin, an agreement was expected to be struck on Friday "one way or another," but not without debate.
One point of contention, according to The Hill, was upset among Republicans over the inclusion of an expanded paid leave program for workers affected by the outbreak.
The other sticking point, the newspaper reported, was GOP demand for the inclusion of language from the Hyde Amendment, which bars the use of federal funds for abortion services, be included in the bill.
According to both The Hill and NBC, which cited five sources familiar with the negotiations, the White House was concerned that the bill could allow federal funds to be used for abortion services.
While Democrats have objected to the demand, conservatives have argued that the Hyde Amendment language should never have been excluded from the bill in the first place.
Conservative critics, including Charlie Kirk, the founder and president of Turning Point USA, accused Pelosi of trying to "insert abortion funding measures" into what he referred to as "the Chinese Coronavirus response stimulus package." Kirk is a Newsweek columnist.
"I never want to hear that Donald Trump is politicizing this pandemic again while Democrats try this stunt," Kirk said, adding, "This is a disgrace — Speaker Pelosi should be ashamed."
Pro-abortion groups, however, expressed outrage after learning that funding to address the coronavirus crisis was potentially held up over the bid to ensure support would not be given to women seeking abortions, among other sticking points.
In a statement shared with Newsweek, Alexis McGill Johnson, the acting president of the Planned Parenthood Action Fund, said it "is sickening to watch the Trump-Pence administration and anti-abortion politicians exploit the coronavirus pandemic as another opportunity to attack reproductive health care and push disinformation."
"In this moment of crisis, our communities need leadership and decisive action to expand access to health care. Instead, the Trump administration is attempting to hijack vital legislation that will provide relief, care, and support by attempting to sneak a ban on abortion coverage into this much-needed bill," the acting PPAF president said. "It's been crystal clear from the beginning that the Trump administration prioritizes taking health care away from as many people as possible — even smack in the middle of a public health emergency."
Ilyse Hogue, the president of NARAL Pro-Choice America, also condemned the effort, claiming that "with no good reason to oppose the life-saving coronavirus package, the Trump-Pence White House and GOP have resorted to craven lies and disinformation."
"Their actions are, quite frankly, unconscionable. The American people are craving strong leadership, accurate information, and focused action right now, and what they are getting from Republican leaders is the exact opposite. This is an abhorrent move that puts us all at risk."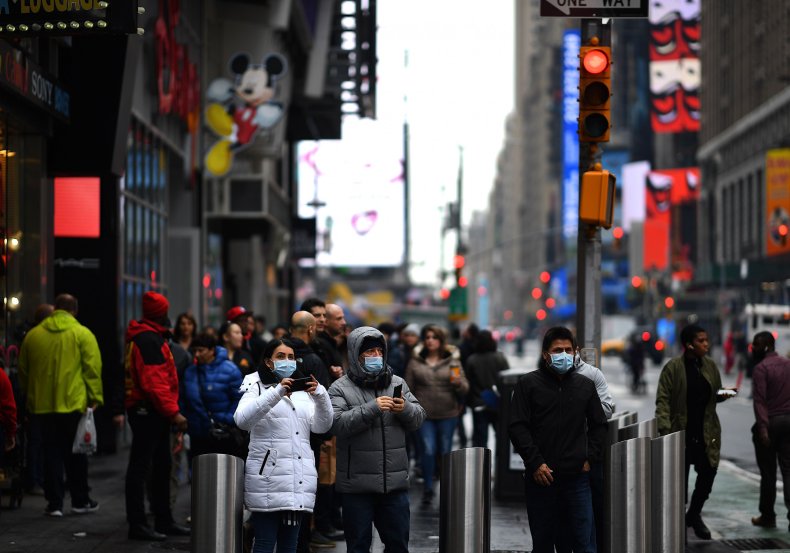 Yamani Hernandez, the executive director of the National Network of Abortion Funds, said it is "immoral to use the declaration of a global pandemic to turn people who need abortions into pawns for cheap political points."
"In a moment when legislators need to turn towards science and data to stem the tide of a public health crisis that threatens the most vulnerable among us, anti-abortion extremists are instead using fear to opportunistically sneak through ideologically cruel and medically unsound restrictions," Hernandez said. "We all deserve accurate and accessible healthcare, and this is no time to ram through ways to instead restrict people from any health care needs."