Donald Trump's 'Global Gag Rule' Will Stop Charities Getting Sexual Health Funding From Sweden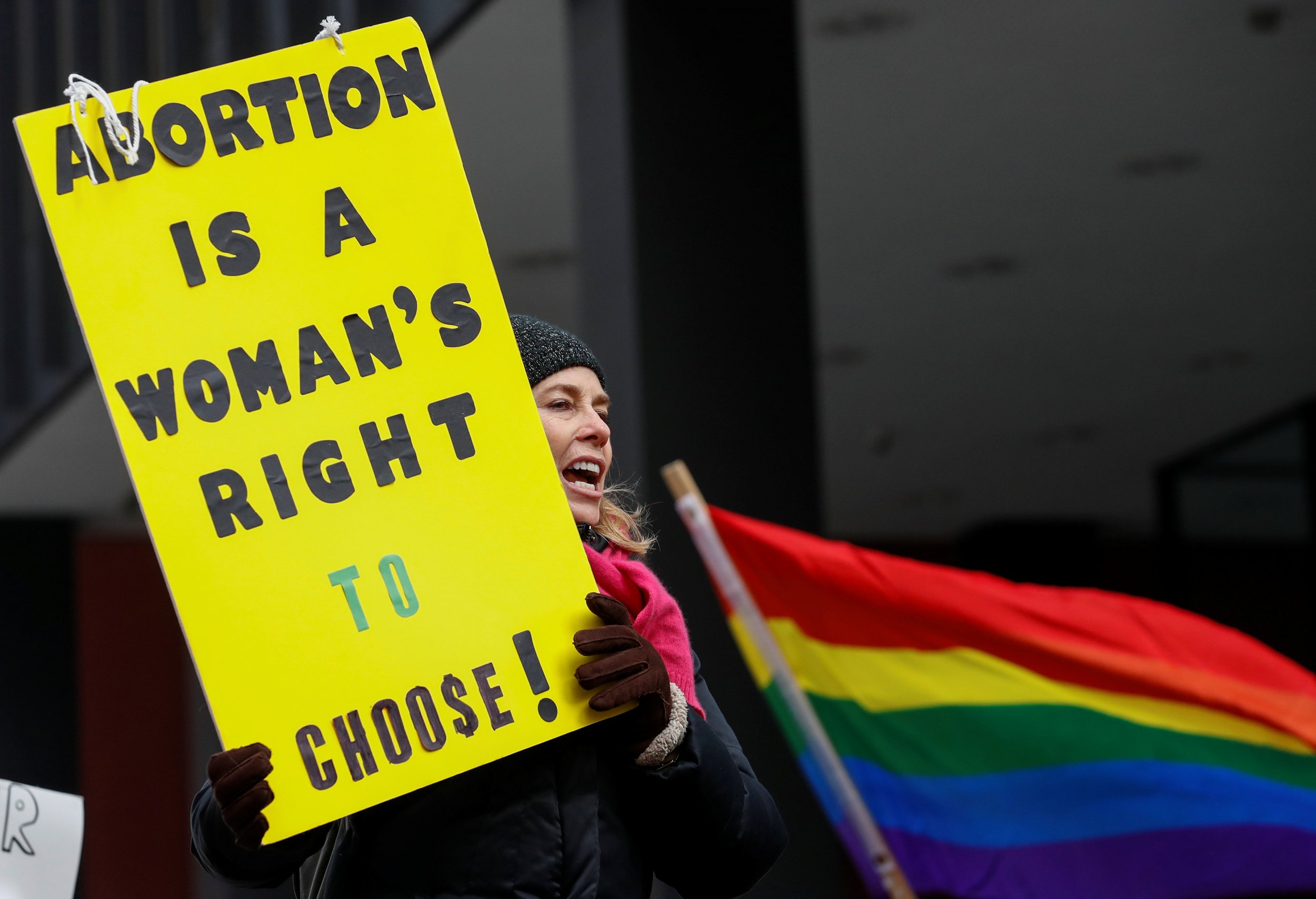 In response to President Donald Trump's "global gag rule;"—a policy that stops U.S.-funded overseas aid groups giving women information about abortions—Sweden will no longer provide sexual health funding to those organizations.
The rule, also known as the "Mexico City Policy," is a Reagan-era policy restricting U.S. funding for abortions overseas that was expanded by the Trump administration earlier this year to bar international healthcare providers who discuss abortion or advocate for abortion rights from receiving American taxpayers' aid dollars.
But, in a statement released Tuesday, Carin Jämtin, director-general of Sweden's development agency Sida, said organizations that agree not to promote abortion will not be able to receive Swedish funding for sexual and reproductive healthcare.
"Sexual and reproductive health and rights (SRHR) are a prerequisite for being able to attend school and being active on the labor market," Jämtin said, in comments translated by The Local.
"We have to defend SRHR and the right to abortion for girls and women in poor countries," she added.
"When the United States implements a policy that will hit the poorest countries and the most vulnerable groups—women and girls in need of care, Sida has to make sure that Swedish aid continues to go to those activities we have agreed on."
For organizations that do not follow the terms of the gag rule, Sida is making a new 170 million Swedish Kronor ($20.1 million) available over the next year for work on contraception and counseling, sex and social education, maternity care and safe abortion.
About 7 percent of Sweden's total development spending goes on sexual and reproductive health, the statement said.
The Overseas Development Institute think tank warned against the gag rule in January.
"This latest version of the global gag rule risks even more deaths, as it risks cutting off life-saving funding for mosquito nets, vaccinations and fortified foods to treat malnutrition if the organizations involved happen to also provide abortion-related services," Lisa Denney, a Research Associate at the think tank, said at the time.
"Beyond that, the policy will have disastrous impacts on girls. Pregnancy is the leading cause of death for teenage girls in developing countries—twice as many mothers aged 15-19 die in childbirth as mothers aged over 20."
The gag rule is not unique to Trump; it has been imposed by every Republican president since Reagan. But Barack Obama scrapped it while in office.
"Maternal health is not only a health issue but also a rights issue. People need both access to health care, including legal abortions and contraceptives, as well as access to knowledge and counseling about sexuality and sexual rights," Sida's website says.
"Sweden has played an important role in raising these issues in the international arena, including sensitive and controversial issues such as safe abortions, contraception and sexual education."