Celebrities Trying to Block Georgia's Abortion Bill Should Consider How Hard the State Can Hit Back | Opinion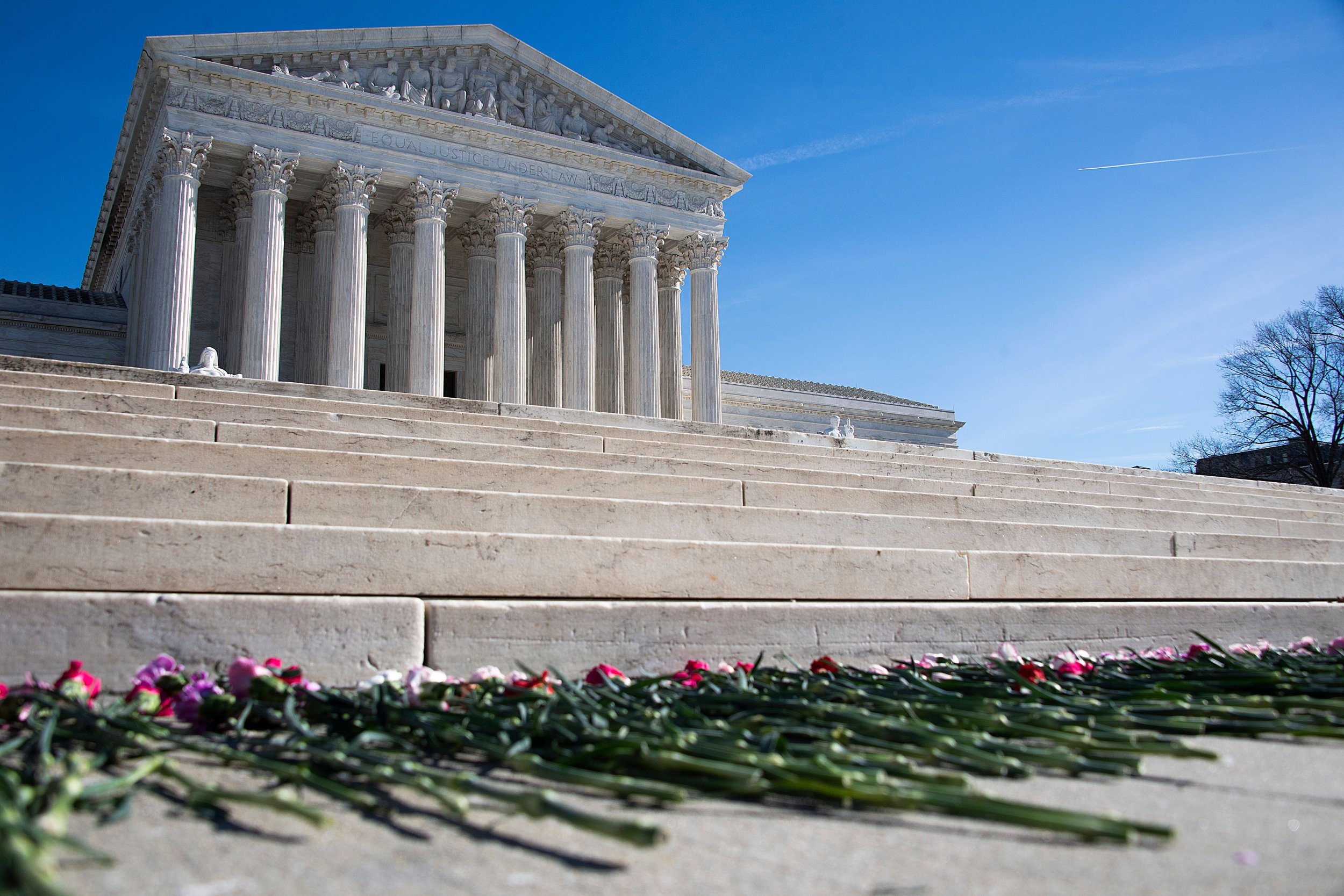 The Hollywood left isn't shy about using its celebrity to try to force public policy outcomes. Right now a group led by actress Alyssa Milano is pressuring Georgia GOP Gov. Brian Kemp over a bill that's just come out of the Republican-controlled legislature banning abortions in cases where a fetal heartbeat can be detected.
In a letter circulating on social media, Milano and her entertainment industry colleagues call the legislation, which the State Senate has already approved at the time it was written "dangerous and deeply-flawed." It also asserts without offering supportive evidence the bill's passage would eliminate "the possibility of women receiving reproductive healthcare before most even know they are pregnant."
The very nicely worded threat that accompanies their demand to stop the legislation before it becomes law, is that none of the letter's signatories will work in the state if the bill becomes law.
In the old neighborhood, we'd call that an incredible act of "chutzpah," as if so few people could really have that much of an impact on an industry as large as Georgia's film and television business is supposed to be. And while many of the names are known, they are hardly the kind of super A-Listers who can make or break an entire sector. See for yourself:
Uzo Aduba
Christina Applegate
Essence Atkins
Alec Baldwin
Maria Bello
Michael Ian Black
Yvette Nicole Brown
Sophia Bush
Don Cheadle
Holly Marie Combs
Laverne Cox
David Cross
Jon Cryer
Felicia Day
Minnie Driver
Mia Farrow
Frances Fisher
Joanna Going
Adam Goldberg
Chris Gorham
Greg Grunberg
Colin Hanks
Tim Heidecker
Michael Kelly
Jaime King
Aimee Mann
Heather Matazarro
Debra Messing
Alyssa Milano
Javier Munoz
Rosie O'Donnell
Patton Oswalt
Sean Penn
Piper Perabo
Dallas Roberts
Kendrick Sampson
Johnathon Schaech
Amy Schumer
Alia Shawkat
Michael Sheen
Sarah Silverman
Ben Stiller
Tara Strong
Amber Tamblyn
Nick Thune
Elizabeth Tulloch
Gabrielle Union
David Wain
Wil Wheaton
Bradley Whitford
Still, as news of its existence spread, the list of signers grew. There's apparently no shortage of people in film and television who think the presence of a detectable beating heart isn't enough to legitimize a bar to abortion. But these folks are in the minority. Pollster Scott Rasmussen's latest national survey on the subject found only 15 percent of Americans say abortion "should be legal at any point of a pregnancy". And although he doesn't have data on attitudes toward stopping abortion once a fetal heartbeat can be detected, Rasmussen found 48 percent of those sampled thought abortion "should only be legal in the first three months" of a pregnancy.
One should also note that the possibility for blowback is strong. Abortion opponents could use the same roll call of celebrities who've signed the letter to guide their decisions what to watch in the future. They can boycott the work of the artists involved more easily that the performers and directors who signed the letter can stay our of Georgia. That would be a shot in the pocketbook for sure.
There's another, even weightier aspect to consider. This attempt by Hollywood celebrities to influence the outcome of a political debate on a sensitive issue might be met with an forceful response from the state's elected leaders, says Ted Baehr, publisher of the influential MOVIEGUIDE and a member of the Producer's Guild of America.
"It's important to keep in mind that states are at best fickle and at worst foisting unnecessary burdens on taxpayers to solicit the business of filmmakers, one of the most lucrative business in the United States," says Baehr, a non-practicing attorney who has, over the years, helped write the laws in several states regarding the tax credits, breaks, and refunds given to the motion picture industry.
"Texas used to give generous tax breaks in the 1980s, and then started taxing the entertainment industry when the legislature saw all the business coming to the state. When a new political party came in power, movie and TV production moved out of Texas. The same thing happened in New Zealand, Australia, and in several other states like North Carolina," he says. "No one should expect states to continue to fund tax benefits for movies especially when the political winds shift or when the taxpayers get wind that they are funding salacious movies. Any negative press, no matter how inane, can cause a legislature to turn against the entertainment industry."
What Baehr's comments imply is that efforts like the one led by Milano may backfire in a big way—of the kind that upsets studio bosses and film producers and the other people whose money is the industry's lifeblood. Rather than score a win in the political arena, the celebrities who've made a stand may cause the producers to take a hit in the wallet—which means, no matter how things turn out, they may end up not working in Georgia, or anywhere else.
Newsweek contributing editor Peter Roff has written extensively about politics and the American experience for U.S. News and World Report, United Press International, and other publications.
He can be reached by email at RoffColumns@GMAIL.com. Follow him on Twitter @PeterRoff
The views expressed in this article are the author's own.​​​​​