Will Abortion Become Illegal? Democrats in New Mexico Are Making Plans in Case Supreme Court Overturns Roe v. Wade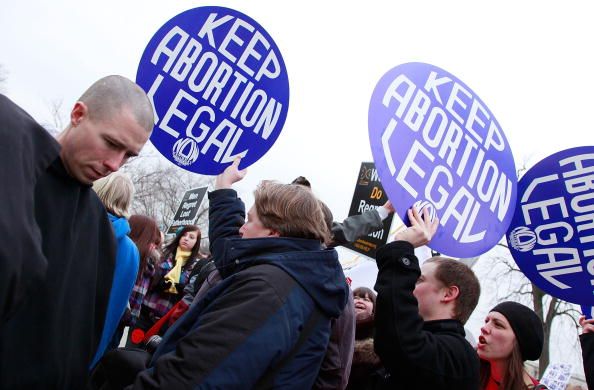 In response to President Donald Trump's appointment of conservative judges to the federal court system, including the recent confirmation of Supreme Court Justice Brett Kavanaugh, Democrats in New Mexico are making plans to ensure access to safe, legal abortions.
Joanne Ferrary, a state representative from Las Cruces, is introducing legislation that would keep abortion legal in New Mexico, even in the event that the landmark U.S. Supreme Court decision in Roe v. Wade is overturned.
Rumors that the high court would reverse its ruling on the landmark case heightened this fall with the confirmation of Kavanaugh, Trump's second Supreme Court nominee in less than two years. Trump promised during his campaign that he would only nominate judges for the Supreme Court who opposed Roe v. Wade. Kavanaugh commented multiple times during his Senate confirmation hearings that the case was settled law, but his past rulings as a federal judge sparked concern over reproductive rights.
During his confirmation hearings, Hillary Clinton slammed the judge in a series of tweets for his stance on abortion. She said that Kavanaugh would "of course" overturn the Supreme Court ruling. She also pointed to the many endorsements Kavanaugh received from anti-abortion groups around the country.
New Mexico is one of nine states in the U.S. that have abortion bans that are not carried out because of the 1973 decision. A state statute passed in the 1960s made it a felony to terminate a pregnancy, except in the cases of rape, birth defects and health threats to a woman's life. If Roe v. Wade were to be overturned, the statute would go into effect for the first time in over four decades.
Oklahoma, Mississippi, Michigan, Arkansas, Arizona, Alabama, West Virginia, and Washington also have similar laws that would ban abortions if it were not for Roe v. Wade, according to the Guttmacher Institute. Another four states would ban abortion if the Supreme Court ruling is overturned.
This past November, West Virginia and Alabama passed amendments that will make getting an abortion extremely difficult or nearly impossible if Roe v. Wade were ever to be overturned. In Alabama, the measure passed with more than 59 percent of the vote and in West Virginia more than 60 percent of voters were in support of the amendment changes.
Similar legislative attempts to protect abortion rights since Trump's election in 2016 have previously stalled in New Mexico, but with a new Democratic governor being elected in the 2018 midterms the bill may have a greater chance of passing. According to Ferrary, the bill would simply maintain the current state of affairs in the state of providing "legal and safe" abortion access to pregnant women.