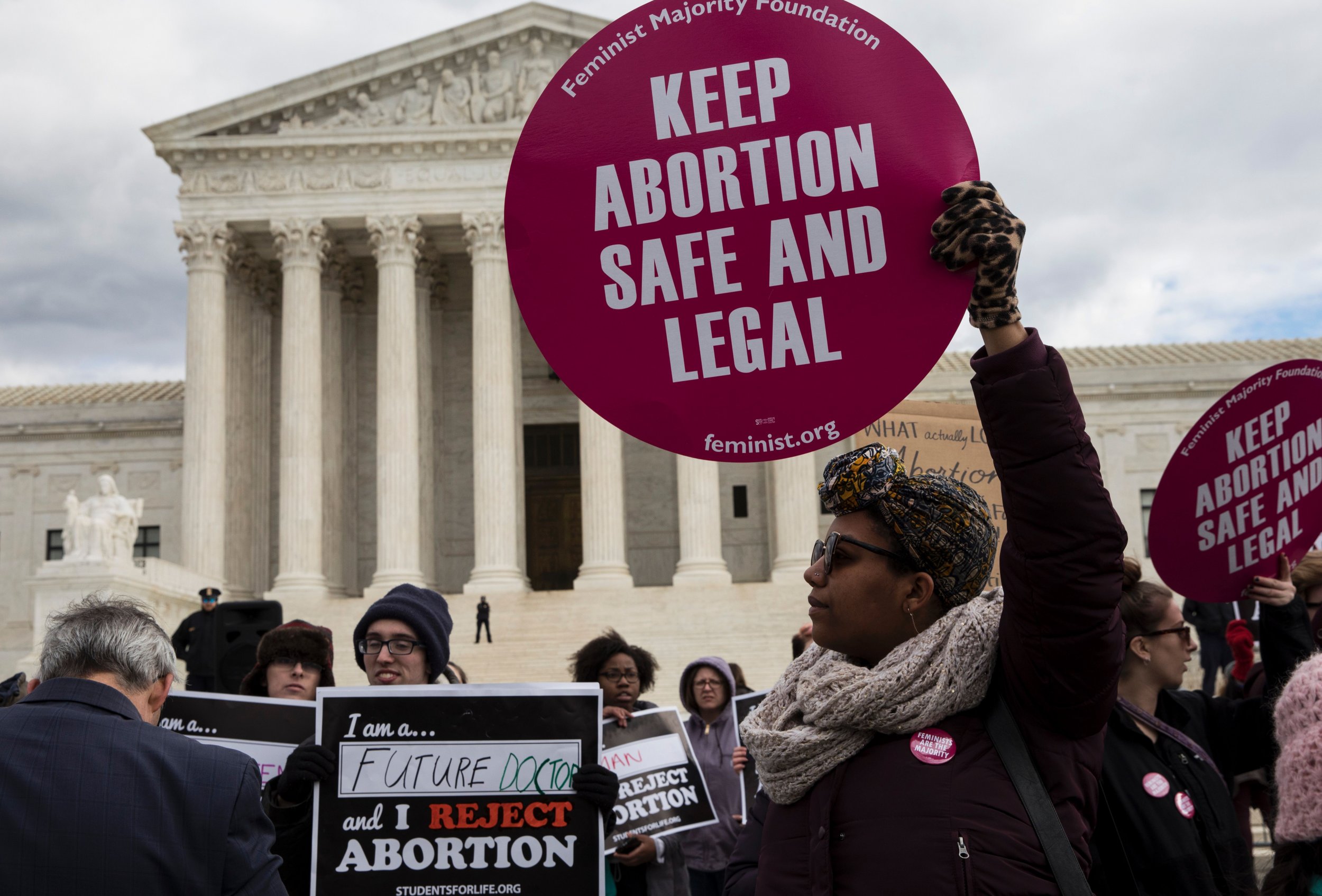 An Arkansas law that would leave just one abortion provider in the entire state—and effectively ban abortion for roughly a quarter of its residents—must be blocked by the Supreme Court, the nation's principal abortion rights group said Thursday.
Planned Parenthood asked the Supreme Court to assess the constitutionality of Act 577, a law that requires abortion providers to have admitting privileges to a local hospital in order to offer patients even a non-surgical abortion procedure that allows women to end a pregnancy with two pills.
Currently, there are only three abortion clinics in Arkansas, and two of them offer the medical abortion option as their sole method of terminating a pregnancy. Act 577 would make Arkansas the first state to effectively ban abortion by pill, lawyers for Planned Parenthood say, because it's too hard for abortion providers in far-flung areas to get hospital credentials—and some hospitals have religious objections to abortion, The Washington Post reported.
Supporters say the regulations protect women's health. Reproductive rights advocates, and abortion providers themselves, disagree.
"There's not a single instance in which Act 577 would help even one women gain better access to abortion in Arkansas," Stephanie Ho, a physician with Planned Parenthood Great Plains, told Newsweek. "Having a physician requirement has nothing to do with the health and safety of the patient. This law is an ideologically motivated regulation intended to end access to abortion."
The law, which passed in 2015, has not taken effect due to legal challenges pending a Supreme Court ruling either way. But if the High Court rules in Arkansas' favor, there would only be one remaining clinic in the state—in Little Rock, which is hundreds of miles from the state's rural areas.
The state already requires women to make multiple trips to an abortion provider to terminate a pregnancy due to current laws that require patients to receive state-sponsored counseling and then wait 48 hours before going through with the procedure. These laws would remain in place regardless of how the Supreme Court rules in the current case.
"Many women aren't able to take time off of work or simply can't afford to make the trip," Ho said. "Abortion in Arkansas is very inaccessible to women as it is—taking away more options would make it worse. The law would make it so that abortion is only legal in theory."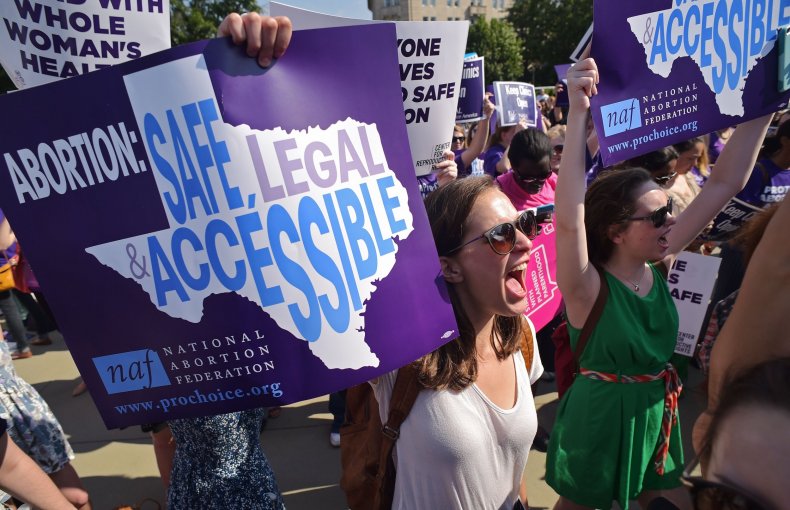 The Supreme Court struck down similar abortion restrictions in Whole Women's Health v. Hellerstedt in 2016. Like Arkansas's Act 577, Texas law had required abortion providers to gain admitting privileges to local hospitals, which led to the closure of more than half the clinics in the state, including the named plaintiff.
In a 5-3 decision, the Supreme Court found the restrictions to be unconstitutional because they placed "a substantial obstacle in the path of women seeking an abortion" and constituted "an undue burden on abortion access."
Arkansas legislators, however, have been intent on introducing as many obstacles as they can to abortion access in the state. Earlier this year, lawmakers passed the Tissue Disposal Mandate, which required relatives to treat aborted fetuses the same way they would treat any dead family member.
The American Civil Liberties Union argued that the legislation effectively ordered women to get permission from a partner or family member—or even a rapist—to have an abortion. A federal judge blocked the law in July, along with three other abortion restrictions which included a ban on a common second trimester abortion procedure.
The Supreme Court ruled on one of Arkansas's most concerted attempts at an abortion ban in 2013, when it threw out the Human Heartbeat Protection Act, which made abortion illegal at the first detection of a fetal heartbeat.
"These regulations are not there to protect women's health and safety but to limit access to abortion," Ho said Thursday. "We're confident that the Supreme Court will rule again to protect women's access to abortion."