Anti-Abortion Representative Wants His Mistress to Abort Their Baby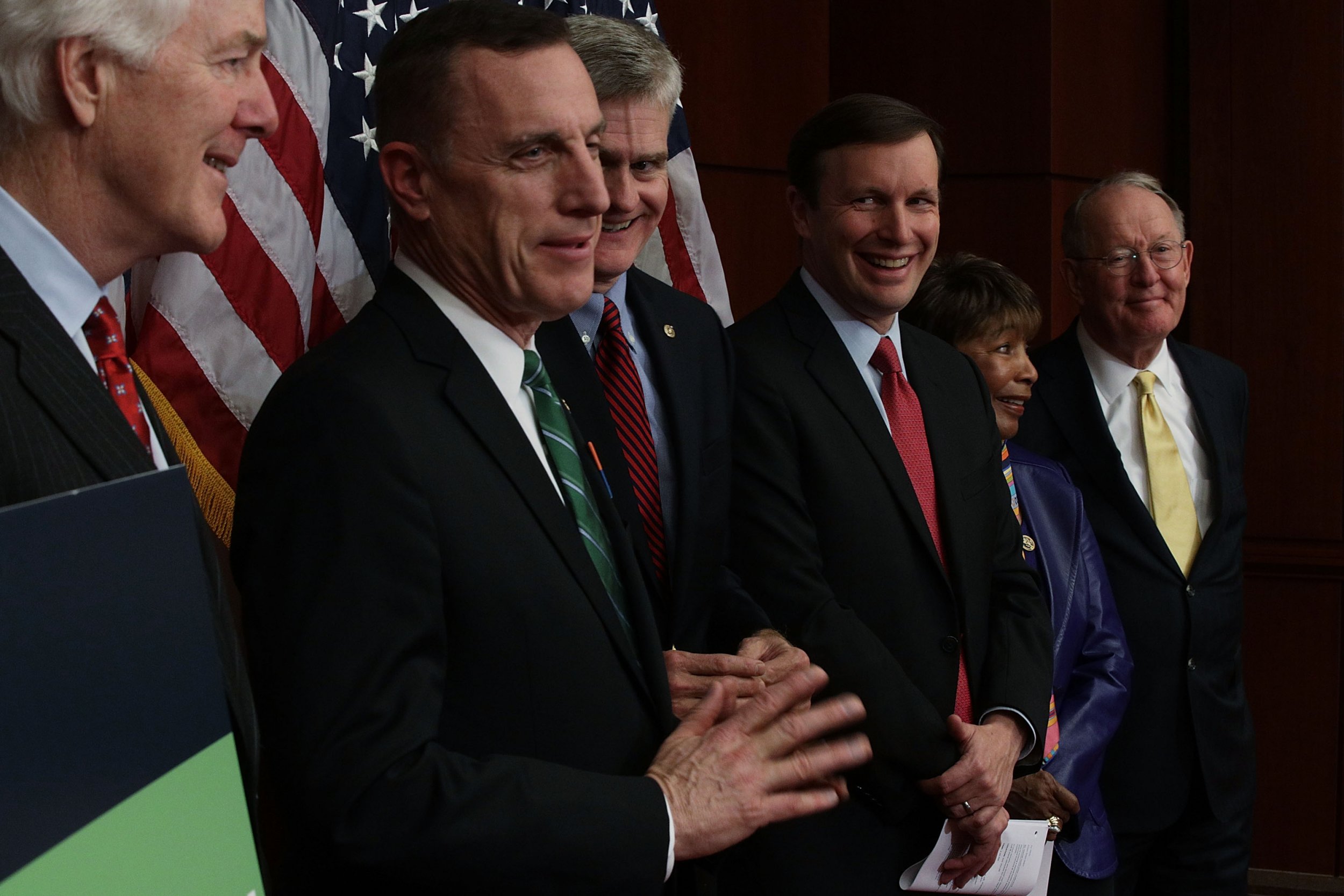 Republican Representative Tim Murphy of Pennsylvania is reportedly lying to both his wife and the American people.
Early this year, he sent a text message to his mistress and asked her to get an abortion after pushing for anti-abortion legislation, according to the Pittsburgh Post-Gazette.
"And you have zero issue posting your pro-life stance all over the place when you had no issue asking me to abort our unborn child just last week when we thought that was one of the options," Shannon Edwards, Murphy's extramarital girlfriend and a forensic psychologist in Pittsburgh, wrote him on January 25, according to a series of documents obtained by the Pittsburgh Post-Gazette. The text messages showed Murphy's cellphone number, the newspaper reported.
Murphy responded by telling Edwards that it's OK to be anti-abortion at work since he doesn't really mean it.
"I get what you say about my March for life messages," he texted to Edwards. "I've never written them. Staff does them. I read them and winced. I told staff don't write anymore. I will."
He's supposed to be one of the many anti-abortion congressmen. In fact, after news of his extramarital affair broke out in September, he was still endorsed by LifePAC and the Family Research Council. Furthermore, he's a member of the House Pro-Life Caucus and is currently co-sponsoring the Pain-Capable Unborn Child Protection Act, which would ban abortion after 20 weeks except in cases of rape, incest or where the pregnancy poses a threat to the life or physical health of the mother.
"Last year, I became involved in an affair with a personal friend," Murphy said in a public statement last year after he publicly admitted to the affair. "This is nobody's fault but my own, and I offer no excuses. To the extent that there should be any blame in this matter, it falls solely upon me."
Moreover, a June memo titled "Office Conduct and Behavior: Harassment/Legal Compliance," apparently authored by Murphy's chief of staff, Susan Mosychuk, stated that there had been an "ongoing and ever more pronounced pattern of sustained inappropriate behavior" from the congressman, according to the Pittsburgh Post-Gazette.
The Post-Gazette wrote that the memo criticized his "inability to hire and retain competent staff, abysmal office morale," as well as "hostile, erratic, unstable, angry, aggressive and abusive behavior." His office has had an almost 100 percent staff turnover this year.
Murphy was not immediately available to comment at the time of publication.