Thousands Rally in Poland Against Proposed Church-Inspired Abortion Ban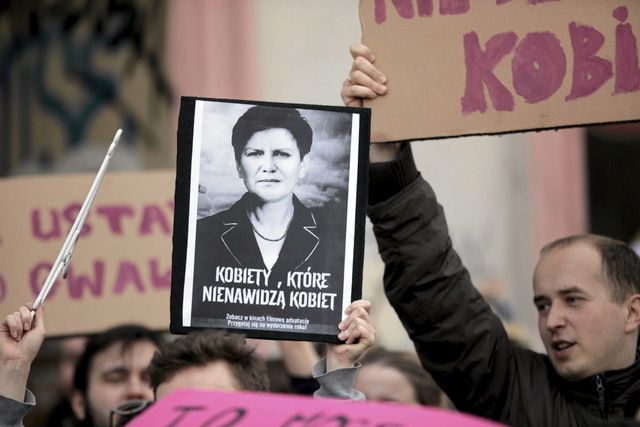 Thousands attended a pro-choice rally outside parliament in Warsaw on Sunday after the powerful leader of Poland's ruling party backed a call by Polish Catholic bishops for a full ban on pregnancy terminations.
Poland already has one of the most restrictive abortion laws in the European Union. Official statistics show only several hundred abortions are performed every year, but pro-choice campaigners say underground abortions are very common.
The debate around reproductive rights has been building up for months. The conservative Law and Justice (PiS) party, which came to power in October, plans to tighten regulations to bring them into line with the Catholic Church's teachings, infuriating liberals and women's rights activists.
Chanting "keep your hands off the uterus" and "my body, my business," the protesters waved wire coat hangers, a crude pregnancy termination tool widely seen as a grim symbol of the abortion underground.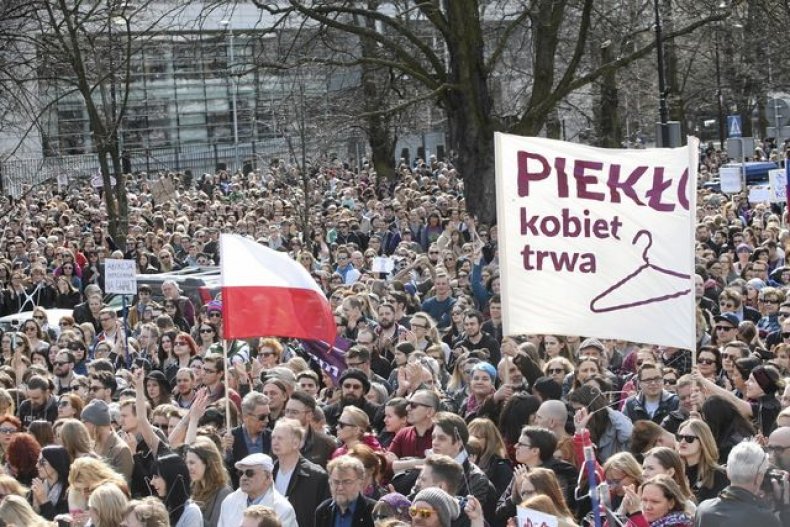 "Even Iran's abortion laws are more liberal than this proposal, that's why we must protest," said Marta Nowak, one of the protesters at the rally, which was organized via social media by the left-wing Together party.
Poland currently allows terminating pregnancy only at an early stage and when it threatens the life or health of the mother, when the baby is likely to be permanently handicapped or when pregnancy originates from a crime, for example rape or incest.
In a letter read out in churches across the country on Sunday, but made public earlier this week, Polish bishops called for legislative action to tighten the 1993 regulation.
".. Catholics' position on this is clear, and unchangeable: one needs to protect every person's life from conception to natural death," they said. "We ask the lawmakers and the government to initiate the legislation."
Kaczynski told reporters earlier this week that as a Catholic, he had to follow the bishops' call. While he would not force his party to vote for a ban in parliament, he was "convinced that a vast majority of the caucus, or perhaps all of it, will back the proposal."
PiS plans to end state funding for in-vitro fertilization (IVF) and reinstate a prescription requirement for "morning after" emergency contraceptive pills.
The party has a majority in parliament, and Kaczynski's influence means that the party's lawmakers tend to follow his cue. Prime Minister Beata Szydlo also expressed support for a ban.