Abortion Protester Bursts Into Senate Impeachment Trial Gallery, Calls Schumer 'The Devil' Before Being Dragged Out
As New Jersey Democratic Representative Hakeem Jeffries was speaking during the impeachment trial for President Donald J. Trump Wednesday, an abortion protester attempted to enter the public gallery and disrupt the proceedings.
Reports say that although the protester was removed from the chamber quickly, he could still be heard to yell such things as "Dismiss the trial of impeachment" and "[Senate Minority Leader Chuck] Schumer is the devil."
Jeffries quoted the Bible as the protester was taken away from the proceedings by Capitol police. "And the scripture says, 'For the Lord loves justice and will not abandon his faithful ones,'" Jeffries said.
According to NBC News, the protester was charged with unlawful conduct.
During his Wednesday arguments Jeffries, who is serving as a House manager for the Democratic side in Trump's trial, remarked upon the call between Trump and Ukranian president Volodymyr Zelenskiy in which Trump allegedly asked Zelenskiy to announce an investigation into former Vice President Joe Biden and his son, Hunter, in exchange for financial aid.
"The president claims that his call was 'perfect,'" said Jeffries. "Nothing can be further from the truth."
Quoting Trump's words to Zelenskiy, "I would like you to do us a favor, though," Jeffries said the president's "words will live in infamy."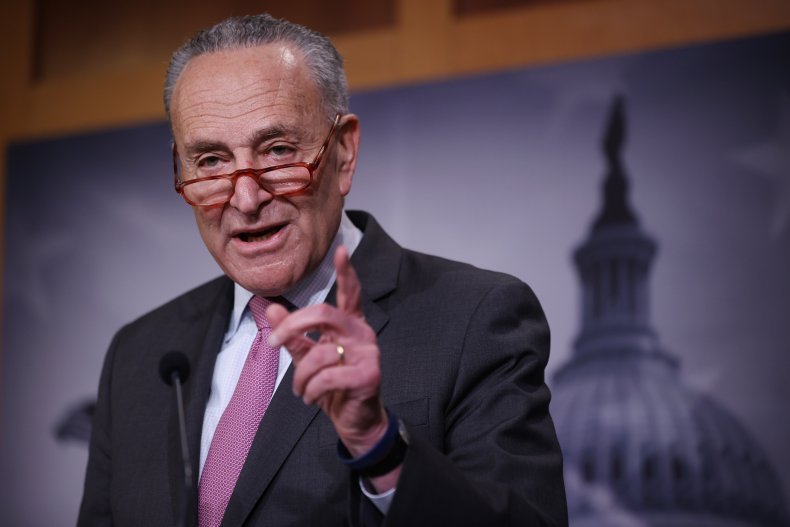 That alleged request for a quid pro quo agreement between Trump and Zelenskiy has played a major part in the impeachment proceedings against Trump, who is charged with both abuse of power and obstruction of justice.
Trump has blocked witnesses from testifying in the impeachment hearings and the White House has refused to comply with subpoenas from the House of Representatives for specific documentation concerning Ukraine.
Democrats also allege that Trump meant to use information gained about the Bidens to help with his reelection campaign, thereby soliciting the interference of a foreign government in an American election.
House Intelligence Chairman and impeachment prosecutor Adam Schiff promised Wednesday that observers would "hear remarkably consistent evidence of President Trump's corrupt scheme and cover-up."
During his opening statements on Tuesday, Schiff said the president should be convicted and removed from office should he be found guilty of high crimes and misdemeanors.
"The Constitution requires that it be so, or the power of impeachment must be deemed a relic, or a casualty to partisan times, and the American people left unprotected against a president who would abuse his power for the very purpose of corrupting the only other method of accountability: our elections themselves," Schiff said.
Trump's lawyers have claimed that the case against the president is an "affront to the Constitution and to our democratic institutions" in a brief released Monday.
"All that House Democrats have succeeded in proving," the brief said, "is that the President did absolutely nothing wrong."