Abortion Requests 'Double' in Brazil Due to Zika Concerns: Study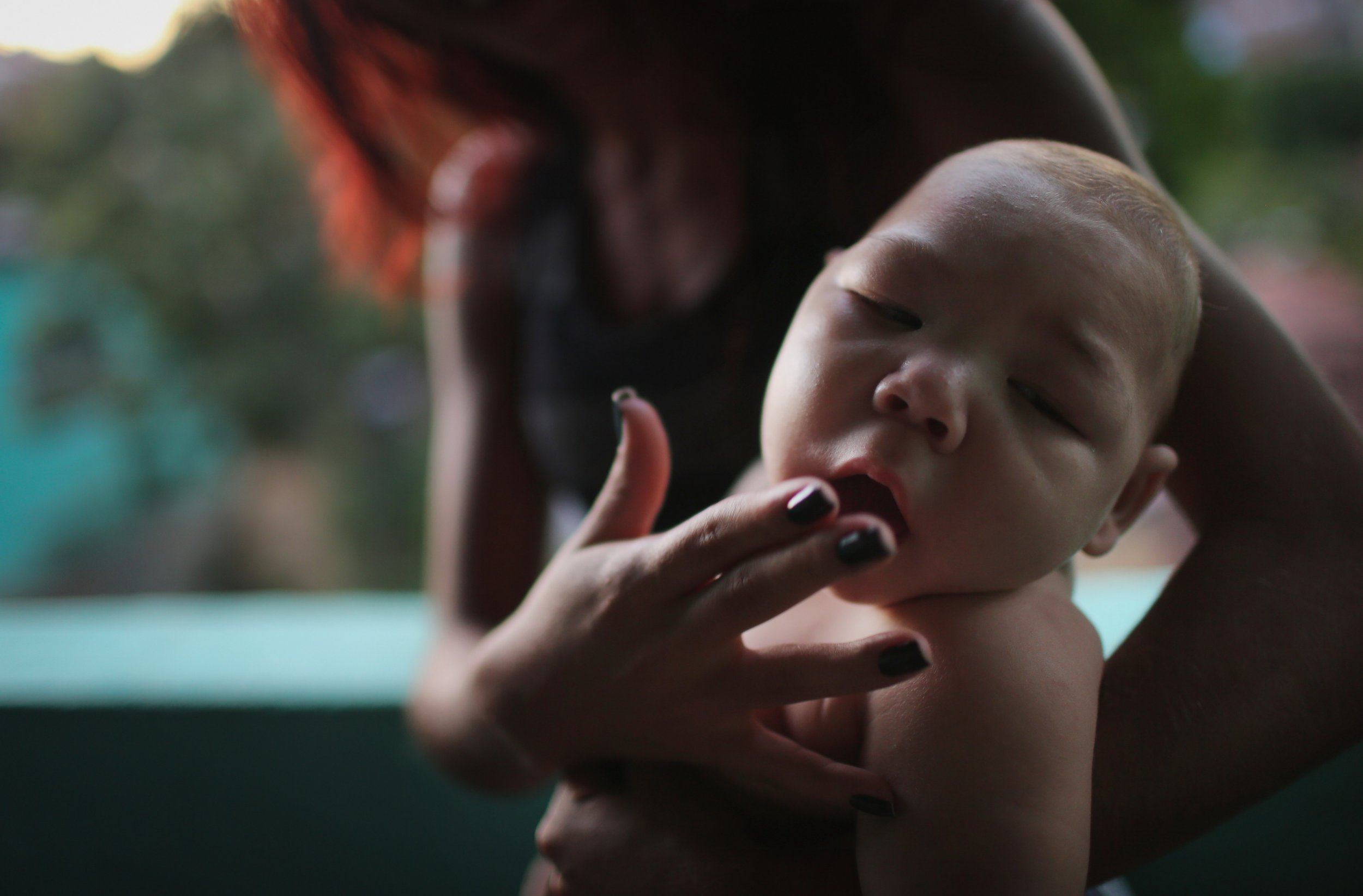 Requests for abortions have doubled in Brazil and Ecuador due to fears about the Zika virus, according to a study.
Researchers found that demand for terminations also increased in other Latin American countries affected by the virus, which has been strongly linked to microcephaly—a condition where children are born with underdeveloped brains and small heads.
A Zika outbreak in Brazil in 2015 has infected around 40,000 people, with estimates of unconfirmed cases rising to almost 150,000. The virus, which originated in 1947 in the Zika forest in Uganda, has spread to a total of 39 countries and territories, most of which are in Latin America, where abortion remains illegal in many countries.
The study, published Wednesday in the New England Journal of Medicine, analyzed abortion requests received by Women on Web, which helps women obtain pills to terminate a pregnancy. The researchers used data from Women on Web from the past five years, prior to the Pan American Health Organization issuing its Zika warning on November 17, 2015. It used this data to predict how many abortion requests would have been expected between November 17, 2015 and March 1.
In Brazil, where 582 requests were expected, Women on Web actually received 1,210 requests—a 108 percent increase. The same increase was recorded in Ecuador, with significantly higher requests in other countries including Venezuela and Honduras. Both Brazil and Ecuador have advised women to delay getting pregnant in order to avoid contracting Zika. In other countries that did not advise against pregnancy, smaller increases in abortion demand were recorded.
One of the study's authors, Catherine Aiken, told the BBC: "Everywhere governments said, 'Don't get pregnant' and there was Zika transmission, there was a tremendous surge in the number of women taking matters into their own hands."
Zika transmission has also generated fears among athletes due to participate in the 2016 Olympic Games in Rio de Janeiro. Some medical experts have advised the Olympics be moved or postponed, while Northern Irish golfer Rory McIlroy has withdrawn from the games due to Zika-related concerns.