President Trump Is Wrong About Abortion. Take It From An Abortion Provider | Opinion
President Trump is a peddler of misinformation about abortion, and as someone who meets with patients in the exam room every single day, I see the real impact of the lies and stigma he spreads.
I am a physician who has spent years studying and practicing medicine, and have dedicated my career to sexual and reproductive health. I know the importance of providing my patients with the scientific facts they need to make health care decisions. It would be ethically irresponsible to provide misinformation to patients, and politicians should be held to the same standard.
It also troubles me to see the direct impact these policies have on people's lives. It is my duty to set the facts straight to try to reduce some of the misinformation forced on my patients by medically inexperienced politicians.
Abortion later in pregnancy is not infanticide, and there is no such thing as so-called post-birth abortion. The Reproductive Health Act, recently passed in New York, permits abortion to occur after 24 weeks if the pregnant person's health is compromised or if the fetus has a condition that is not compatible with life.
Most anatomic anomalies cannot even be diagnosed until after 20 weeks. I have had patients discover that their pregnancy was no longer viable and not have the financial support to travel out of state to get care. However, because of the RHA, if pregnant people in New York find themselves needing an abortion after 24 weeks, they may seek that care with fewer barriers — this means that access to care will be improved.
Abortion is safe, necessary health care. In fact, recent studies have affirmed that abortions don't increase the risk of suicide or breast cancer. Yet several states force physicians to tell their patients this. While working in Texas, I was mandated by state law to tell patients that abortions can cause breast cancer. This is not only false, but it also causes patients to experience distress.
State-mandated scripts, ultrasound requirements, waiting periods and insurance bans do not safeguard reproductive health. These laws cause patients to wait longer, travel further, and pay more money to receive medically unnecessary interventions and counseling filled with fictional scare tactics.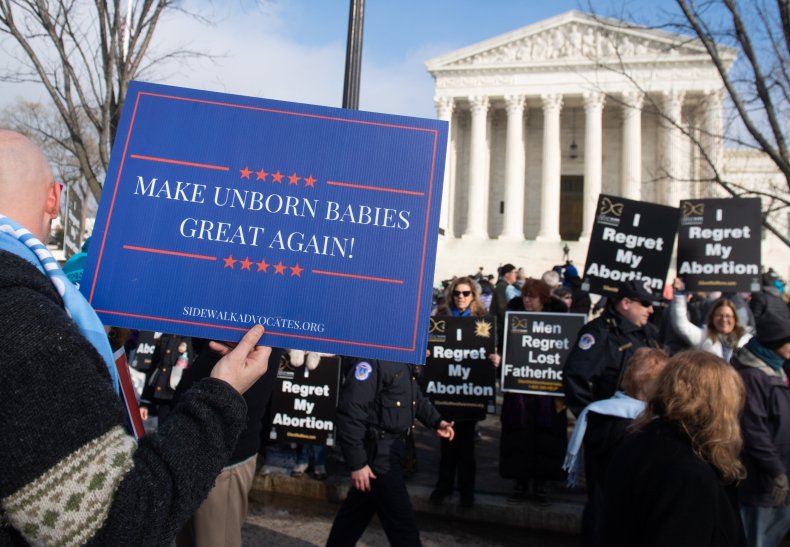 In March, the Trump administration released the Title X "gag rule" despite widespread opposition from medical organizations, activists and progressive politicians. The rule will make it impossible for health care organizations that receive federal funds through the Title X program for basic sexual and reproductive health services to provide patients with information on abortion or refer them to clinics. The gag rule is yet another way to attack abortion access and shuttle funds from organizations like Planned Parenthood and federally qualified health centers.
It seems Trump has done what he promised—put two anti-abortion justices on the Supreme Court. Now, as the court could further weaken abortion rights, we fear that abortion care could be dismantled and that pregnant people and their health care providers could be arrested and sent to jail.
A recent trend across the country is to ban abortion at six weeks. As an abortion provider, I know firsthand that most people don't even know they are pregnant at six weeks. Incredibly, Texas lawmakers took the deeply disturbing step of holding a hearing on a bill that would allow pregnant people to be charged with murder for having an abortion. Murder is a capital crime that carries the death penalty in Texas. All of these bills are attempts to prevent patients from accessing abortion care and spread shame, stigma and fear in the process.
Abortion is a safe, legal medical procedure that one in four American women has in her lifetime. Abortion is health care; it is within the full spectrum of reproductive health care. Unplanned pregnancies are prevented with increased access to contraception and comprehensive sex education for young people.
Ideology has no place in health care policy. We must trust our patients and recognize that their intersectional life experiences bring them to the decision to have an abortion. As a physician, I took an oath to do what's best for my patients: use evidence-based medicine and honor my patients' decisions. Trump and all of our lawmakers should be letting health care providers do our jobs.
Dr. Meera Shah is a family medicine physician in New York and a fellow with Physicians for Reproductive Health.
The views expressed in this article are the author's own.​​​​​
This op-ed has been updated to relfect the writer's changes.