Iowa Passes Most Restrictive Abortion Bill In U.S. On Same Day South Carolina Blocks Similar Measure
On the same day Republican Governor Kim Reynolds of Iowa signed the country's most restrictive abortion bill into law, outnumbered Democrats in South Carolina successfully filibustered a very similar proposal.
At about 1 a.m. Friday, the GOP-controlled Senate in Columbia, South Carolina, voted 24-21 to end efforts to pass an outright abortion ban as well as a rare "dismemberment" clause that would have allowed exceptions only for rape, incest or very serious medical emergencies, The State reported. Democratic senators vowed a marathon filibuster for the third and final Senate vote against the bill, which would have banned 97 percent of the 5,736 abortions performed in South Carolina each year, on average.
But in the Des Moines statehouse in Iowa, cheers nearly drowned out protester chants of "my body, my choice" as Reynolds signed an anti-abortion bill into law, The Des Moines Register reported. Several toddlers and women crowded around the GOP governor as she signed the bill banning all doctors from performing abortions after a fetal heartbeat is detected. Reynolds had previously told reporters that while she is a staunch anti-abortion advocate, she and her team needed to time to review the bill.
Planned Parenthood of the Heartland told Newsweek the bill bans abortions after six weeks of pregnancy, often when women haven't yet realized they are pregnant.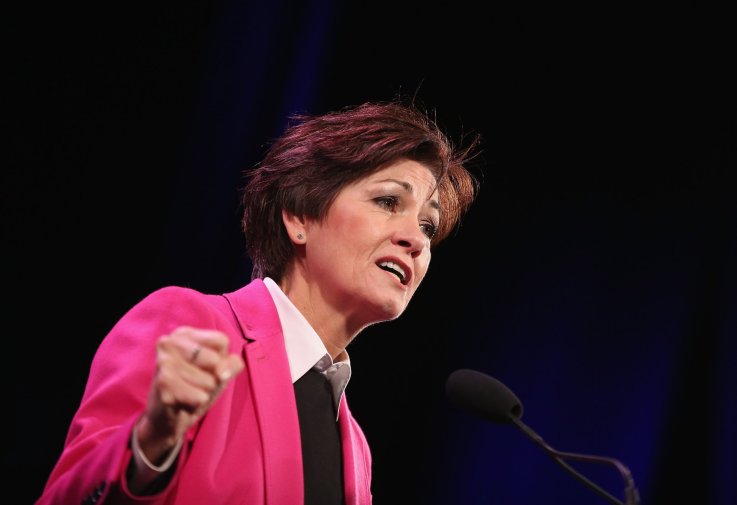 The American Civil Liberties Union of Iowa confirmed to Newsweek it is drafting a legal challenge to Senate File 359, which will go into effect on July 1. The ACLU of Iowa declined to detail the legal steps it intends to take, but a spokesperson told Newsweek the bill's passage is "an affront to the fundamental concept of a woman's right to an abortion" as codified in the 1973 Supreme Court decision Roe v. Wade.
The South Carolina Democrats' successful filibuster was led by State Senator Marlon Kimpson, who planned to speak for only 15 minutes but instead held the floor for more than eight hours between Thursday and Friday.
"I could have gone, probably, one or two more hours," said Kimpson, who handed off the filibuster podium to Democratic Senator Margie Bright Matthews at around 8 p.m. Thursday, The State reported. "This was a very important debate, and we could not afford to lose the floor, and I felt like I needed to carry the ball for as long as I could because I didn't know at the time how long we would have been required to stay there."
South Carolina Senate Republicans, who voted 28-10 late Wednesday to pass the ban, capitulated after the minority-party Democrats made it clear they intended to continue to filibustering.
"With three [legislative] days remaining and other issues affecting a lot of South Carolinians that we have to address and no realistic opportunity of success in sight, we had to move on," Senate Majority Leader Shane Massey, an Edgefield Republican, told The State. The state Legislature was wrangling over a nuclear power plant and the state's budget, something Republicans told the Charleston City Paper they now want focus on moving forward. Massey had previously said the abortion vote was "designed to give the court an opportunity to revisit Roe v. Wade."
The South Carolina Legislature was previously engaged in fierce fighting over a "dismemberment" abortion ban, which would block a rare procedure reserved for pregnancies where fetuses have serious medical complications and doctors use forceps to pull apart the unborn fetus in pieces, something demonstrated to a Senate panel by Greenville, South Carolina, doctor Marc Chetta in February. The procedure was used only 22 times in 2017.
According to the Guttmacher Institute, a research group that backs legal abortion, 43 states prohibit abortions generally, except when "necessary to protect the woman's life or health, after a specified point in pregnancy." Additionally, 20 states prohibit "partial-birth" abortions.
Iowa Passes Most Restrictive Abortion Bill In U.S. On Same Day South Carolina Blocks Similar Measure | U.S.