On-Again, Off-Again Abortion Access in Texas Spills Contested Emergency Powers Into Federal Court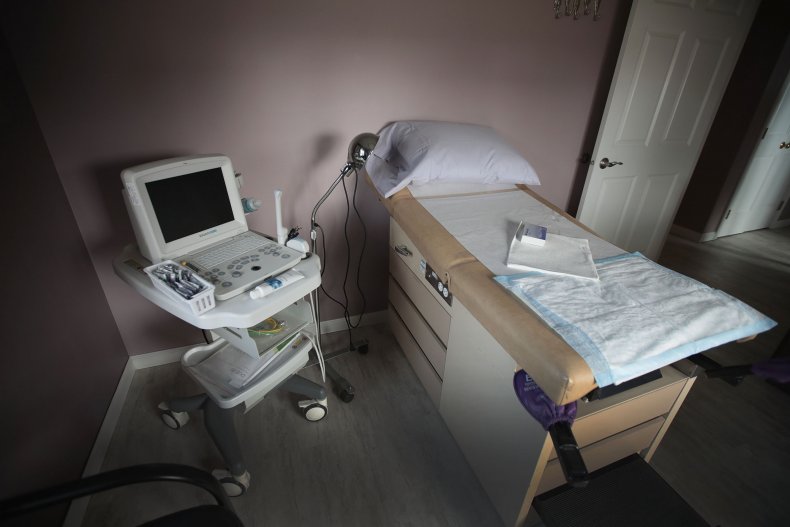 A small subset of abortion procedures will be allowed to carry on in Texas, as the state otherwise halts the abortion process almost entirely during its emergency response to the COVID-19 pandemic.
In a decision late Friday afternoon, a three-judge panel on the U.S. Court of Appeals for the Fifth Circuit overturned a trial court's earlier ruling that had nullified Texas Governor Greg Abbott's decision to ban nearly all abortions in the state, temporarily.
The state had argued that—because of a Texas law requiring the performance of an ultrasound in many cases, a physical examination and a follow-up appointment—allowing unnecessary abortions could strain overtaxed health system resources.
On Thursday, the Austin-based trial court had, for the second time, prevented Abbott from enforcing an emergency order canceling elective medical procedures to conserve personal protective equipment and other supplies.
U.S. District Court Judge Lee Yeakel temporarily halted the enforcement of the emergency order as it applied to three subsets of abortion procedures: medication abortions; abortions that would occur past the 18th week of pregnancy after the order's expiration, on April 21, in cases of physical incapacity; and abortions that would occur past the 22nd week of pregnancy, the legal limit in Texas, after the order's expiration.
However, the appellate court's ruling Friday left intact the third exemption concerning legal-limit abortions.
The high-stakes skirmish over abortion access, a constitutionally protected right, is the second time the Texas order has been halted, and then reinstated, in as many days. Abbott first issued a March 22 declaration suspending all medical procedures, except in cases where "immediate performance of the surgery" would be needed to avert "serious adverse medical consequences or death."
Days later, the women's health clinic Planned Parenthood led a multi-party lawsuit against the state of Texas, naming Abbott, the state's attorney general and other health officials as defendants. Yeakel temporarily suspended enforcement of the emergency order against all abortion procedures pending further hearings in the case. That decision was appealed, and the same three-judge panel overturned it, ordering Yeakel to engage in more thorough fact-finding to, perhaps, justify carving out narrower exemptions.
In arguing in favor of Friday's decision, Texas claimed that the district court disregarded most of the appellate court's instructions, and issued the repeat decision largely on the same basis as the first decision, which had been struck down.
The court's ruling is only temporary, and briefings on whether to extend it are expected to be filed over the coming days.
Representatives for the Texas governor's office did not return a request for comment.
In a press release, Alexis McGill Johnson, the acting president and CEO of Planned Parenthood, called the decision "a nightmare inside of a nightmare."
"One day patients are called back for their procedures, the next day they are canceled — all at the whim of Gov. Abbott," she added. "Abortion is essential because it is time-sensitive. It cannot wait for lengthy legal battles or a pandemic to pass. This political game will have a lasting consequence on Texans for generations to come."
On-Again, Off-Again Abortion Access in Texas Spills Contested Emergency Powers Into Federal Court | U.S.