Texas Abortion Bill: New Law Requires Fetuses to be Buried or Cremated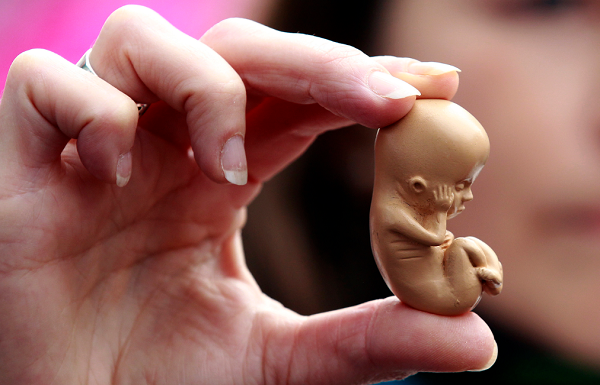 The Texas Senate passed a new bill mandating that doctors take extra measures with fetal remains, including requiring doctors to bury or cremate fetal remains from abortions and miscarriages.
Senate Bill 258, which was given preliminary approval following a 22-9 vote Wednesday, will head to Texas's House for consideration after a third vote in the upcoming weeks, according to reports.
The bill is similar to a former state rule that a federal judge quashed in June 2016 after lawsuits from abortions rights groups who said the regulation put unnecessary "burdens" on women looking to receive pregnancy care.
Along with abortion advocates in the state who argued that bill would make abortions more expensive, Texas funeral directors said the law could have had a negative impact on the funeral industry.
"If the regulations do go into effect, we as an industry, we're real uncertain and real uncomfortable at this point 'cause we really don't know what to expect," Michael Land, a past president of and current spokesman for the Texas State Funeral Directors Association, told NPR in December 2016.
The Texas Supreme Court ended up blocking that law, which would have taken effect in Texas in December 2016.
Sen. Don Huffinies, R-Dallas, who sponsored Senate Bill 258, told local media that the bill wasn't an attempt to drive up abortion costs but to bring dignity to the unborn although health providers had previously said that fetuses weren't thrown in the trash following an abortion or miscarriage. Doctors usually incinerate fetal tissue or deposit it in sanitary landfills.
The bill is just one of many abortion measures backed by Republican lawmakers in the state, including Senate Bill 8, which would prohibit medical care providers from donating aborted fetuses to scientists for medical research.