Texas Abortion Bill Could Criminalize People Who Help Women Get Terminations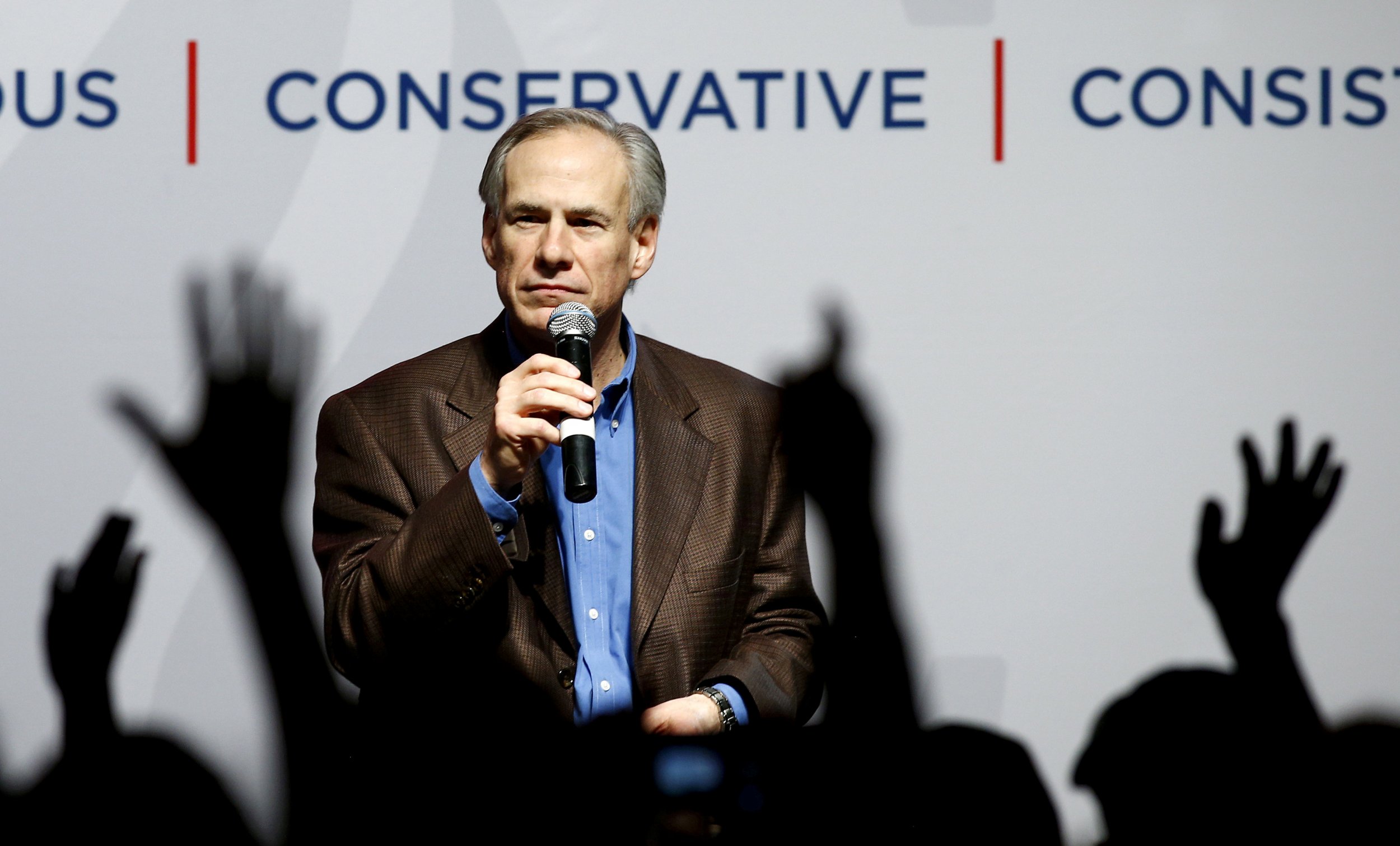 A Texas bill that would ban the most common and safest second-trimester abortion procedure could also end up criminalizing anyone who helps a woman obtain one, reproductive rights advocates warn.
Texas Senate Bill 8, which according to the Dallas Observer is "the most stringent and most important anti-abortion bill" to emerge from the Texas legislature since 2013, aims to do a number of things. In addition to banning dilation and evacuation (D&E), the second-trimester procedure made illegal by several other states, it would ban fetal tissue donation and require that all tissue from an abortion be buried or cremated. And, by the way, that D&E ban wouldn't include exceptions for women who became pregnant through rape or incest.
Days before the Texas Senate sent SB8 to the desk of Governor Greg Abbott on Friday, an amendment introduced by Representative Joe Moody was struck down, and that could pave the way for anyone who helps a woman obtain a form of abortion the bill would ban to be charged with a crime. Moody's amendment aimed to limit who could be prosecuted under the law; in Texas, the "law of parties" says people connected to a crime can also be charged even if they didn't actually commit it.
Moody told The Texas Observer those who could be prosecuted might include not only the doctor who performed an unlawful abortion, but whoever drove the woman to her appointment—and perhaps even the bank teller or other person who handed over money for the appointment.
"The fact that that amendment didn't go anywhere just demonstrates [the lawmakers'] intent to make it so that no one can help anyone seek an abortion," Aimee Arrambide, program manager and reproductive rights policy specialist at the Public Leadership Institute, tells Newsweek. "To just make it as far out of reach as possible."
"They are unconcerned with the constitutionality of the law, they're unconcerned with access to women's health," adds Arrambide, who also works for Fund Texas Choice, an organization that helps Texan women pay for abortions. "They're only concerned with driving the anti-abortion rhetoric and banning abortion."
The bill doesn't explicitly say that it would, for example, be used to prosecute anyone who drives a woman to a clinic for an abortion appointment. But if signed by Abbott, that will be subject to interpretation. "Texas is a place where a lot of people in power and prosecutorial decisions are driven by ideological beliefs sometimes," Arrambide says.
She also says that previous abortion efforts in Texas, including House Bill 2, which was struck down by the Supreme Court last year, have fostered a feeling of confusion among the public. SB8 might lead to fewer people helping women travel to appointments or donating money to pay for procedures, because they're afraid they might be charged with a crime.
"If they can't travel because I can't help them by giving them funding, or I'm scared to because I don't know how to interpret the law because I live in a jurisdiction where the prosecutor is anti-abortion, then these people are going to be forced to have children they don't want," she says.
Marc Rylander, director of communications at the Texas Attorney General's office, says the office "cannot speculate on future enforcement actions, [but] it can say with certainty that dismemberment abortions are gruesome and demonstrate a complete lack of respect for human life." So-called dismemberment abortion is a non-medical term used by abortion opponents to describe the D&E procedure.
Related: New documentary shows how the U.S. is becoming 'The Handmaid's Tale'
"The attempt to undermine the law with far-fetched hypotheticals is just that—a red herring designed to shift the focus from where it should be," adds Rylander. "It is heartening that an emerging consensus of states agree with Texas on the need for measures that protect the dignity of human life and the integrity of the medical profession."
Texas Representative Cindy Burkett, a co-sponsor of the bill, said in a statement that SB8 "makes it clear that a woman receiving an abortion, either partial-birth or dismemberment, is not committing an offense." She adds: "There is no situation in which any individual other than the person performing the abortion could be criminally liable."
SB8 will very likely face legal battles if Abbott puts pen to paper. Amanda Allen, senior state legislative counsel at the Center for Reproductive Rights, said in a statement on Friday that her organization "vows to battle any unconstitutional measures in the courts until the rights of Texas women are respected and protected."
For those like Arrambide, there's no choice but to press on.
"The feeling in general is that we're here to fight for abortion rights and the communities we represent," she says. "I don't think that we could live any other way."