About Half of Americans Have Formed Coronavirus 'Social Bubbles,' Poll Says
During the ongoing COVID-19 pandemic, approximately 53 percent of U.S. adults have established social bubbles of people they trust to help minimize their possible exposure to coronavirus, according to a new Axios/Ipsos poll.
"Americans are grappling with the reality that the virus isn't going away anytime soon," wrote Axios managing editor David Nather, "and they're trying to find ways to maintain some social contact without putting themselves at risk."
The poll which was conducted from July 24 to 27 asked a nationally representative sample of 1,076 adults over the age of 18, "Have you formed a social 'bubble' of people you interact with that take similar precautions to minimize the risk of catching COVID-19?"
Despite many U.S. states and cities lifting their stay-at-home orders and shutdowns of all non-essential businesses instated in March and April, the nationwide resurgence in COVID-19 infections has compelled many people to remain largely isolated, working from home or avoiding public social spaces to avoid contracting coronavirus.
To overcome loneliness from a lack of socializing or to share responsibilities of caring for children and older adults, some friends, neighbors and other community members will form a social "bubble" agrees to socialize predominantly with only others in their group while following similar social and safety precautions to lower their collective infection risk.
Such "bubbles" are sometimes referred to as a "pod" or a "quaranteam," a slang portmanteau of the words "quarantine" and "team."
"It's an indicator of how we've adjusted our lives," said Cliff Young, president of Ipsos U.S. Public Affairs. "It's reinforcing our networks, it's reinforcing those who are proximate to us. This is one way people feel like they have some control. They're trying to have a normal life with people they can trust."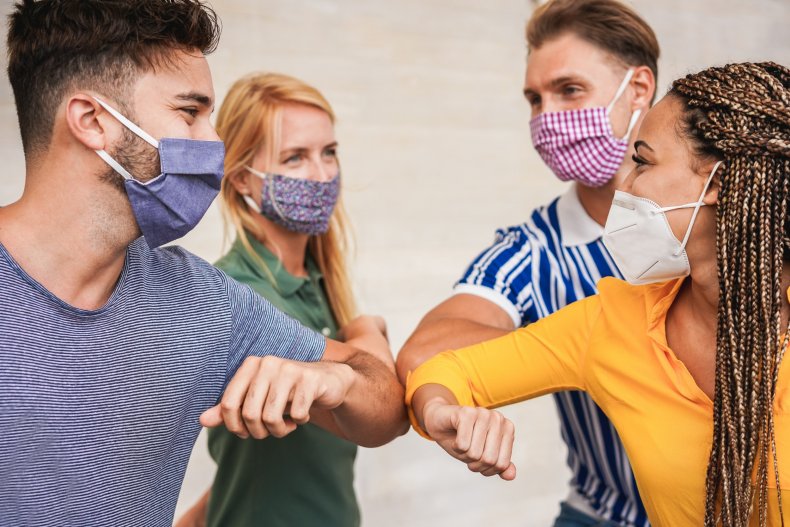 Unlike other responses to the coronavirus epidemic, the decision to form social bubbles seems to have little to do with political party affiliation. Approximately 50 percent of Democrats and 49 percent of Republicans have been forming social bubbles.
A May 7 Axios/Ipsos poll showed that Democrats think the actual number of coronavirus deaths is higher than what's being reported, and Republicans think it's lower.
A March 14 NPR/PBS NewsHour/Marist poll found that over 50 percent of Republicans believed the virus' threat had been exaggerated, compared to 20 percent of Democrats and 40 percent of Independents.
A March 16 Gallup poll found that 73 percent of Democrats feared that they or a family member might be exposed to coronavirus, but only 42 percent of Republicans feared the same.
Early on into the epidemic, the virus mostly affected large urban centers in states Democratic governors like New York and California. However, now, nearly five months into the epidemic, states with Republican governors like Texas and Florida have become the new hotspots for the illness, and many others have reversed their phased reopenings while considering how to handle the possibility of reopening schools this fall.