Abraham Lincoln's Bixby Letter Mystery Finally Solved After 150 Years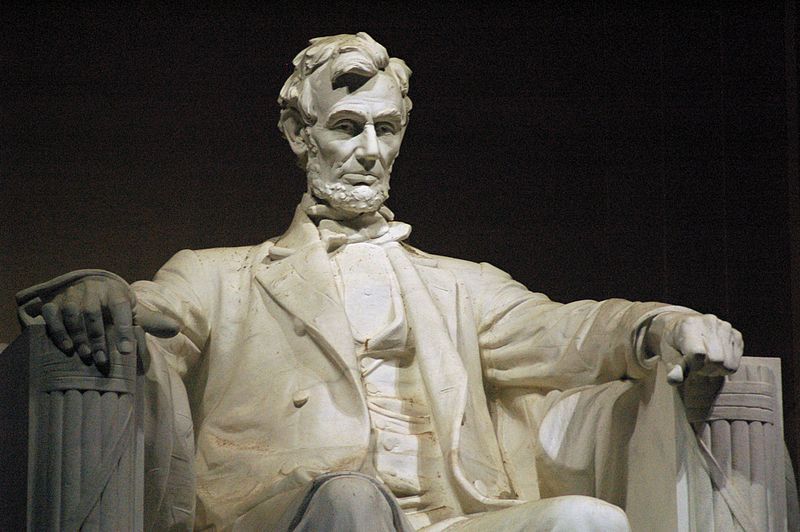 What do J.K. Rowling and Abraham Lincoln have in common, other than a penchant for producing quotable lines? Both have (probably) been unmasked for literary deception using similar forensic linguistics techniques, according to a team of academics investigating a letter from the president.
In November 1864, a woman named Lydia Bixby received a letter purportedly written by President Abraham Lincoln telling her that her sons had died in the Civil War.
But the correspondence, later made famous as a notable example of the letterwriting form, has become the subject of heated debate, with some historians arguing that it was in fact written by John Hay, Lincoln's secretary.
"I feel how weak and fruitless must be any words of mine which should attempt to beguile you from the grief of a loss so overwhelming," Lincoln, or Hay, wrote. "But I cannot refrain from tendering to you the consolation that may be found in the thanks of the Republic they died to save."
With both men long dead and the original missing, there seemed to be little hope of solving the dispute.
But researchers, including Andrea Nini of the The University of Manchester, U.K., have submitted a paper to Digital Scholarship in the Humanities in which they argue that a tracing technique they have developed reveals that it was in fact almost certainly Hay who wrote the letter.
The team deployed a process, called N-gram tracing, whereby a computer hunts out sequences of linguistic forms. According to a statement from Manchester University, this allowed them to accurately analyze even very short pieces of writing in order to distinguish between different authors.
"The method was used by the researchers at Aston University's Centre for Forensic Linguistics to test 500 texts by Hay and 500 by Lincoln, before being used to analyse the Bixby letter," the statement continued. "Nearly 90 percent of the time, the method identified Hay as the author of the letter, with the analysis being inconclusive in the rest of the cases."
N-gram analysis was also used as part of a Sunday Times investigation in 2013 that revealed Harry Potter author Rowling to be behind a novel, The Cuckoo's Calling, written under the pseudonym "Robert Galbraith."
But, as slides from a presentation given by the researchers explain, the researchers' method differed in that it had to be adapted to handle very short texts.
"Often historical cases of disputed authorship involve very long texts, and there are several well-tested techniques that can be employed to solve these problems," said Nini. "Because of its shortness the Bixby letter presented many challenges, and we had to devise a completely new method to analyze it.
"We believe that this new method can now be also successfully applied to other cases—especially present-day forensic cases involving short, threatening or malicious texts."