Abraham Lincoln's Stovepipe Hat is Wrong Size, No Evidence It Actually Belonged to Him, 16-Month State Study Finds
A stovepipe hat long displayed at President Abraham Lincoln's presidential museum in Springfield, Illinois, may not have belonged to the Great Emancipator at all, a recent study found.
That study, undertaken by Illinois State Historian Samuel Wheeler, shows that there's no solid connection between the hat and any sign of ownership by the president.
In fact, the hat was at one point sold for $1 at an antique shop in 1950s, and the original seller had no material proof that it was Lincoln's. From that store, Lincoln artifact collector and Illinois state-employed curator of Lincoln artifacts for preservation James Hickey bought the hat. He then sold the hat to Lincoln artifact collector and eventual one-time museum board member Louise Taper, for an undisclosed sum. She in turn sold it to the Abraham Lincoln Presidential Library Foundation, which bought it for the museum. At appraisal, it was later declared to be worth $6.5 million, part of the $25 million cache of artifacts used to establish the museum.
Wheeler's study also found that the hat was not Lincoln's size. The museum, according to WBEZ, had the hat swabbed by the FBI in pursuit of Lincoln's DNA, to no gain.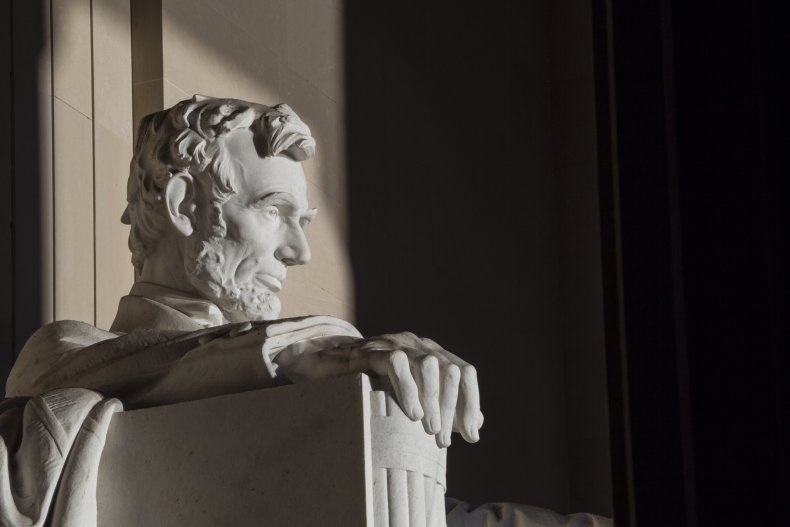 In the study, Wheeler blames a lack of due-diligence for the hat's questionable credentials. The story attached to it officially by the museum—that William Waller, a farmer, was given the hat by Lincoln in thanks for his support of the Union Army in a very pro-Democratic area of Illinois when he met with the president—was agreed to be true by Clara Waller, his daughter-in-law, who had sold it to that antique shop for a single dollar, in a signed affidavit. This is purely unsubstantiated evidence, but it was good enough for James Hickey, who bought it for an unknown sum.
Because of Hickey's endorsement, Louise Taper, too believed the hat she bought from him was a genuine article when she sold it to the museum. No one publicly questioned its authenticity until 2012, when a Chicago Sun-Times editorial suggested the hat couldn't possibly be Lincoln's.
A further survey of the evidence by ex-museum director Alan Lowe showed that other points of authenticity used by the museum—that there was a worn spot on the brim from Lincoln taking it off constantly as a sign of respect to passersby on the street, that the material on the inside suggests it came from a certain Illinois milliner, and that it may have been used by the president to secret documents during travel, explaining it being slightly larger than his typical hat size—were to also found to be apocryphal.
He also couldn't verify Waller's anecdotal evidence that her father in law had ever met President Lincoln.
"No matter what the final determination proves to be on the stovepipe hat, it is clear that no one at [the museum] conducted any research on the object before it was acquired in 2007," concluded Wheeler's study. He also encourages further study of the hat to determine its true authenticity.
Nick Kalm, a spokesman and board member from the Abraham Lincoln Library Foundation, told WBEZ in a statement, "We completely support and are fully cooperating with Dr. Sam Wheeler, the state of Illinois historian, and the state of Illinois' efforts to further determine the provenance of the hat."