Abu Dhabi Prosecutors Demand Answers Over Viral Video of Baby 'Working' in Office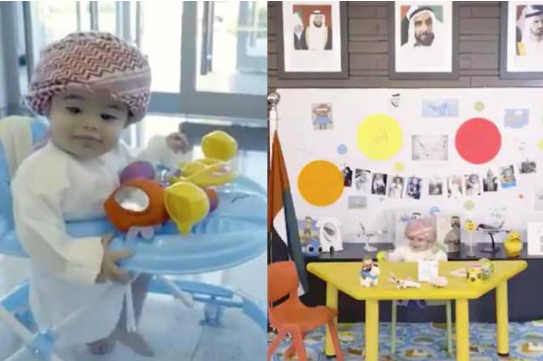 Prosecutors in the United Arab Emirates summoned a member of the country's General Civil Aviation Authority (GCAA) for "clarification" about a seemingly comedic viral video the agency posted of its new "happiness executive"—an 8-month-old baby.
The Abu Dhabi Public Prosecution Office arm of the Abu Dhabi Judicial Department (ADJD) tweeted Wednesday to describe its current investigation into a video clip showing a child working, signing documents and greeting businessmen at desks in the agency's offices, Gulf News reported. An unnamed official from the GCAA was brought into the Judicial Department to explain the appointment of the baby introduced in the video as the UAE's first generation of "chief happiness executive and positivity officers." The video, which was first posted last Monday, has since been removed from the authority's website.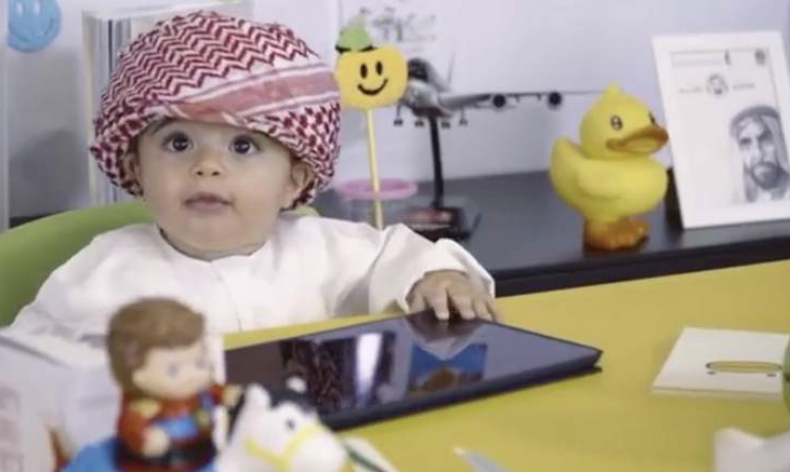 Saif Mohammad Al Suwaidi, the GCAA director general, told Gulf News that the agency apologized for the confusion that the now-viral video caused. He explained that the toddler was enrolled in the department's daycare program. Al Suwaidi said the purpose of the video was to boost morale in the authority office.
The new recruit, 8-month-old Mohammed Al Hashemi, was later identified through the UAE state news agency, WAM, as the son of a GCAA employee. The video shows Al Hashemi being promoted to an "entertainment" position. Prosecutors said the investigation into the video was undertaken "per its responsibilities as a protector of children's rights."
The Abu Dhabi Judicial Department told The National that no charges have been filed against anyone at the GCAA, but they are continuing to "investigate the case with the concerned authority."