Boko Haram Leader Abubakar Shekau Wounded in Airstrikes: Report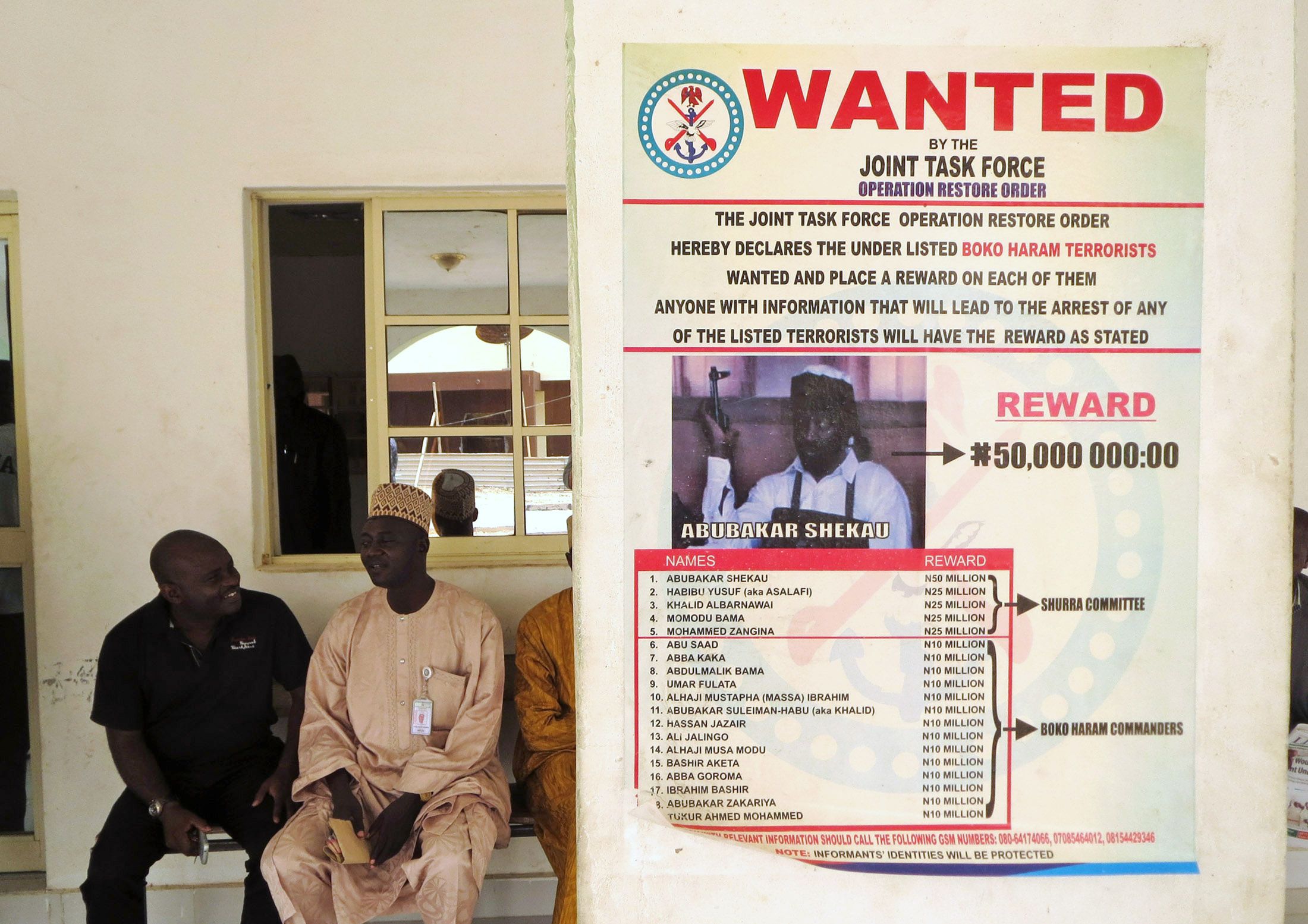 Nigerian security forces are believed to have wounded the contested leader of extremist militant group Boko Haram, Abubakar Shekau.
Sources with links to Boko Haram told AFP Wednesday that Shekau was wounded when two Nigerian Air Force jets bombarded militants who had gathered for prayers in Balla village, northeastern Nigeria, on April 28. Nigeria's military has not responded to a request for comment.
"He [Shekau] is believed to be receiving treatment near the Nigerian border with Cameroon around Kolofata," an unnamed source told the news agency. "Shekau was just leaving a house nearby for the mosque when the first jet struck. He was injured in the second strike."
A member of the civilian militia that fights alongside the army against Boko Haram in Borno State, confirmed Shekau had been " injured and a number of commanders killed."
Boko Haram, fights against Western influence in Nigeria and aims to impose its version of Sharia law throughout occupied territories. In 2016 the group allied with the Islamic State militant group (ISIS). However, when ISIS replaced Shekau as leader with Abu Musab al-Barnawi, a former Boko Haram spokesperson, the group split within the group in to at least two factions.
The U.N. says at least 20,000 people have died in Nigeria and neighbouring states since its insurgency became violent in 2009. The conflict has also displaced at least 2.1 million people.
Nigerian authorities have previously believed they had killed or injured Shekau. In 2009, security forces claimed to have killed Shekau but had not. And in August 2013, the military thought it had killed the leader during a shootout in the Sambisa Forest, in Nigeria's northeast. However, Shekau resurfaced in a video a month later saying he "could not die except by the will of Allah."
Similarly, in August 2016, the army said in a statement following airstrikes by the Nigerian Air Force that Shekau was "fatally wounded."However, Shekau appeared again a month later; in September 2016 a video purportedly showed the leader in "a happy state, in good health and in safety."
David Otto, counter-terrorism expert who specializes in Boko Haram, believes that even if Shekau is killed, this will not stop Boko Haram's fight to establish an Islamic caliphate.
"The [death] of Shekau will only have a short term effect, especially due to factional splits. Dead or wounded it makes no difference in the cessation of the ideology and the continued belief in the use of violence to achieve their [Boko Haram's] local caliphate," Otto tells Newsweek.
"The focus and anxiety to kill a leader in order to stop an insurgency has proved to be ineffective at best. Shekau will be replaced very quickly. The answer to terrorism lies in the foundation of why insurgencies prosper despite repeated military suppression," he adds.
Boko Haram used to control territories the size of Belgium. However, Nigeria's ongoing military operation, Lafiya Dole, and a regional offensive—consisting of 8,700 troops from Nigeria, Niger, Chad, Cameroon and Benin—have scored some success, with soldiers recapturing key territories and releasing thousands of civilians held captive by the group.
As the military offensive against the militants continues, Nigeria's biggest airline, Arik Air, said in a statement published Tuesday it is to resume flights to Maiduguri, the epicenter of Boko Haram's insurgency as of May 9.