Marine Corps Sergeant Choked and Kicked Muslims in Racist Hazing, Prosecutors Say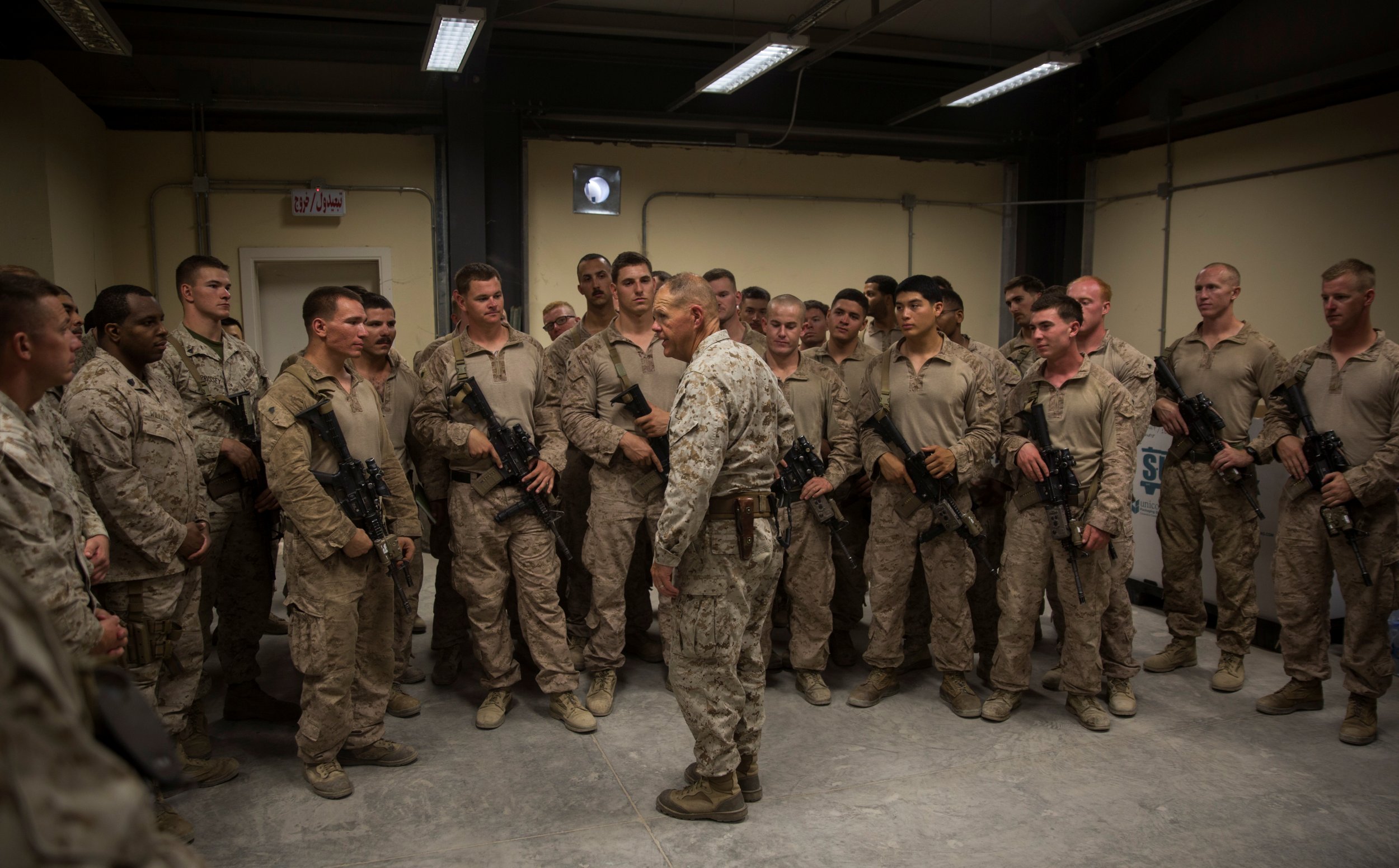 A Marine Corps drill sergeant choked, kicked, and burned Muslim recruits during racist hazing rituals—and may have contributed to one trainee's death, prosecutors said during a court-martial hearing on Tuesday.
Gunnery Sergeant Joseph Felix is facing a military trial for his alleged cruelty and maltreatment of Muslims for several years at the Marine Corps depot on Parris Island in South Carolina. The sergeant may have been involved in the 2016 death of Raheel Siddiqui, a 20-year-old Muslim recruit who died in a fall that was initially considered a suicide until evidence revealed that Felix may have slapped him before he plummeted.
In opening arguments on Tuesday, Prosecutors painted a picture of a drill sergeant who was "drunk on power," and eager to terrify Muslim recruits. In one case, he ordered a trainee to get into a clothes dryer.
"Hey, ISIS, get in the dryer," the sergeant snapped at the recruit, according to the prosecutor. Felix then allegedly turned on the dryer with the recruit inside.
Another Muslim recruit, 23-year-old Ameer Bourmeche, said Felix woke him up in the middle of the night smelling of alcohol and screaming, "Where is the terrorist?" He later forced Bourmeche to renounce his Muslim faith and perform a mock beheading, and then tied a belt tightly around his neck and walked him like a dog.
"Muslim is a made-up word for terrorist," Felix allegedly told Bourmeche.
Defense attorneys said the incidents were being "blown out of proportion."
At least a dozen other people may also be tied to the racist hazing rituals, and another sergeant will soon be court martialed for misconduct. Felix is also facing obstruction charges for allegedly ordering recruits not to talk about the abuse of Muslims or the death of Siddiqui in public.
Siddiqui's family filed a $100 million federal lawsuit accusing the government of negligence and that the recruit's death was not a suicide.
There are at least 5,000 Muslims serving in the U.S. military, but critics say the armed forces do not meet the needs of Muslim recruits, who are prohibited from wearing facial hair, which many Muslims do as a sign of homage to the Prophet Muhammad. Military facilities rarely offer Halal food.