Failed Westminster VIP Pedophile Ring Investigation Has 'Disastrous Effect'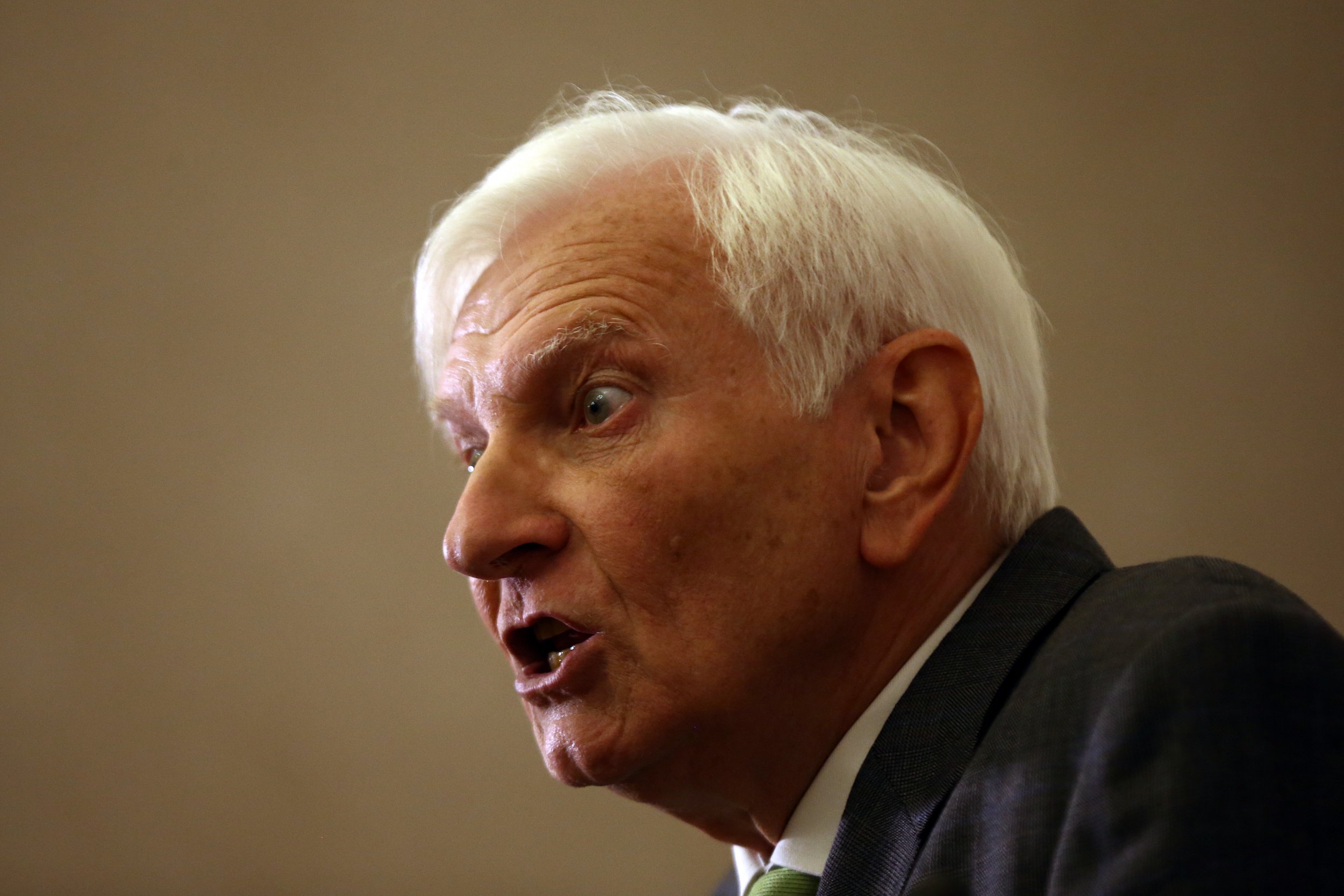 Genuine abuse victims will suffer as a result of the U.K.'s failed police investigation into unsubstantiated claims of a VIP pedophile ring, a cleared former British minister has said.
Harvey Proctor, 69, was a Conservative minister from 1979 to 1987 for the Essex constituencies of Basildon and then Billericay.
He had his home raided and was questioned as part of Operation Midland, which closed last week after 16 months with no charges brought against anyone.
The operation stemmed from claims made by a man known as "Nick," who says he was abused by a group of powerful men in politics, the military and law enforcement agencies, from age seven to 16.
Newsweek subscription offers >
He told police he was taken by car to "parties" where he was abused by a man on his own, as well as a group of men, at a flat in the exclusive Dolphin Square estate in Pimlico, London.
Speaking at a press conference near Scotland Yard, the London police force's headquarters, Mr Proctor said: "It has been a harrowing time for me, my family and my friends. The trauma I have experienced I would not wish on anyone, not even on 'Nick.'
"Operation Midland has had a disastrous effect on genuine complaints of child sexual abuse both present and historical. I think it has been incredibly counterproductive."
Mr Proctor accused the police of being "too afraid" to close the £1.8m investigation that ended last week without a single arrest.
Newsweek subscription offers >
He called on the senior police officers overseeing the operation, including Metropolitan Police Commissioner Sir Bernard Hogan-Howe, to resign.
Failed Westminster VIP Pedophile Ring Investigation Has 'Disastrous Effect' | World