In the West, abusing the national anthem may be considered a spectator sport, but in China the same behavior may soon be met with a prison sentence. Chinese state media announced Thursday that the Standing Committee of the National People's Congress is drafting legislation to punish anyone who abuses its national anthem, dictating when playing is mandatory and when it is banned.
The anthem is forbidden during funerals, as background music in public places, or during adverts. The logic behind this is simple: the more it is played, the more the dignity of the national anthem is eroded, lawmakers argue. Anyone who adds malicious lyrics, or defames the national anthem in some way, could face 15 days in detention.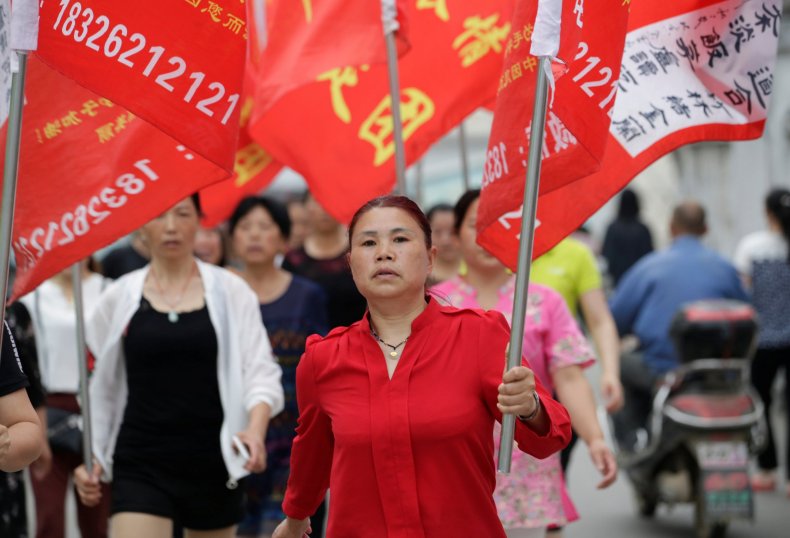 China, Macau and Hong Kong​ share the March of the Volunteers anthem. During Mao's Cultural Revolution in the 1960s, it was replaced by another song, The East is Red, but was officially changed back in 1982. The anthem was composed as a poem in the 1930s and was later set to music.
The goal is to promote patriotism in China and its territories, said Shen Chunyao, head of legislative affairs for the committee.
Yu Hai, a conductor for the People's Liberation Army, told the South China Morning Post that "abuse has been rampant," with some people booing the anthem when it was played in public.
China is not the only country to take extreme measures to protect its national anthem. In Thailand, moviegoers are required by law to stand to attention when the country's anthem starts up.