Oscar Nomination 2018: Fans and Celebs React to Academy Awards Snubs and Surprises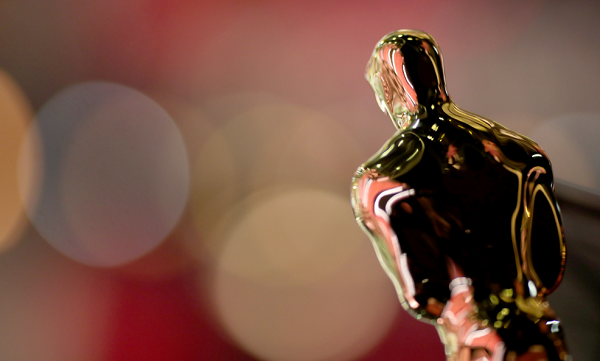 The 2018 Academy Award nominations were revealed on Tuesday morning, and fans wasted no time sharing their opinions on social media.
Reactions ranged from euphoria over the four nominations for the Jordan Peele-directed Get Out to puzzlement over theThe Shape of Water sweep (13 nods!) to shock over the DreamWorks' animated movie,The Baby Boss, starring Alec Baldwin, beating 2017 blockbuster The Lego Batman Movie to a nomination.
History was made: The 38-year-old Peele is the first African American to be nominated for writing, directing and producing in one year. He is only the fifth African American to be nominated for Best Director.
John Singleton was the first African American man to be nominated for Best Director, in 1992 for Boyz in the Hood. He was followed by Lee Daniels for 2010's Precious, Steve McQueen for 2014's 12 Years a Slave and Barry Jenkins for 2017's Moonlight. (Jenkins won, and the film nabbed Best Picture.)
Although multiple nominations for Greta Gerwig's Lady Bird were expected—the film landed Best Original Screenplay, Best Actress in a Leading Role, Best Actress in a Supporting Role and Best Picture nods—fans were particularly excited for Gerwig, 34. Shockingly (or perhaps not so shockingly), she is just the fifth woman to be nominated for Best Director, following Lina Wertmüller for 1976's Seven Beauties, Jane Campion for 1993's The Piano, Sofia Coppola for 2003's Lost in Translation and Kathryn Bigelow—the only woman to win—for 2008's The Hurt Locker.
Mary J. Blidge followers exulted over her two nominations—Best Actress in a Supporting Role and Best Original Song—for the Netflix film Mudbound. The film received a third nomination for Best Original Screenplay.
Comic book fans were happy, too: Marvel's Logan became the first comic to be nominated for Best Adapted Screenplay. It was written by James Mangold.
Despite the lack of surprise, fans of Meryl Streep applauded her 21st nomination for Best Actress for The Post. And Denzel Washington got his tenth nomination for Best Actor in in Roman J. Israel, Esq.—a nod that breaks his own record as most nominated African American actor.