The Atlantic Coast Conference is adjusting its game-rescheduling policy, enabling teams that can't play because of COVID-19 protocols to avoid forfeiture. Instead, games that can be rescheduled will be postponed, and those that can't will be given a "no contest" mark, which won't impact a team's record.
The policy change will apply to games that were scheduled from the start of the winter sports schedule, so recent forfeits that were marked because of COVID-19 protocols will be removed. This includes the Boston College men's basketball team's recent forfeit against Wake Forest and the University of Miami women's basketball team's forfeiture against Duke University.
Both men's and women's basketball teams are required to have at least one coach and seven players who are able to play. A game would be marked as a forfeit if a team opts not to play despite meeting the requirements.
The Division I conference announced the change Wednesday with the unanimous support of league athletic directors. A recent rise in COVID-19 cases has forced an increase in the number of canceled or postponed games in college and professional sports, becoming the latest disruption in the U.S. nearly two years into the pandemic.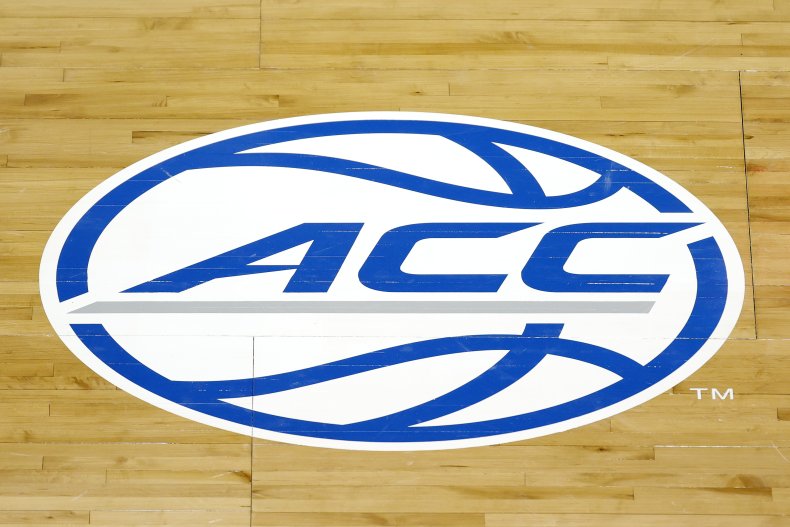 The Big 12 recently adjusted its policy as well. In an email to the Associated Press, league spokesman Bob Burda said it allows for a game to be considered a "no contest" if a team has fewer than six scholarship players and one coach. The league will attempt to reschedule games.
League spokespersons with the Big East, Southeastern and Mountain West conferences all said their leagues are evaluating policies, but no decisions have been made on potential changes. The Big Ten issued a statement saying it is also evaluating its forfeiture policy.
In football, No. 23 Texas A&M won't play in the Gator Bowl against Wake Forest on Dec. 31 because of COVID-19 issues and season-ending injuries, with coach Jimbo Fisher saying the Aggies "just don't have enough scholarship players available to field a team."
At Alabama, offensive coordinator Bill O'Brien and offensive line coach Doug Marrone have both tested positive for COVID-19 leading up to the College Football Playoff.
Crimson Tide coach Nick Saban and head trainer Jeff Allen said in a joint statement that the two assistants "have very mild symptoms" and are isolating at home. The statement said they expect both O'Brien and Marrone to be available for the Cotton Bowl semifinal game against Cincinnati on Dec. 31.
Elsewhere, the George Washington men's basketball game against Maryland-Eastern Shore scheduled for Wednesday was postponed due to COVID-19 issues with the Colonials. The teams will work to reschedule the game.
The Associated Press contributed to this report.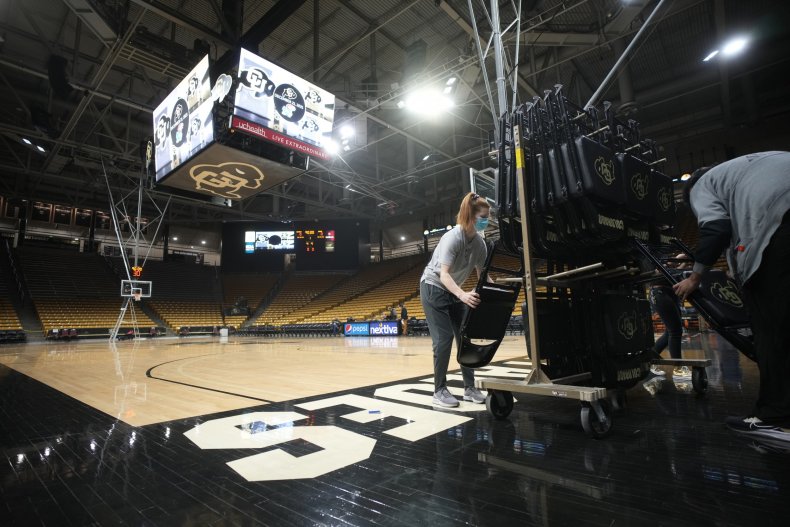 Uncommon Knowledge
Newsweek is committed to challenging conventional wisdom and finding connections in the search for common ground.
Newsweek is committed to challenging conventional wisdom and finding connections in the search for common ground.
About the writer
Zoe Strozewski is a Newsweek reporter based in New Jersey. Her focus is reporting on U.S. and global politics. Zoe joined Newsweek in 2021. She is a graduate of Kean University. You can get in touch with Zoe by emailing z.strozewski@newsweek.com. Languages: English.