Bannon Says Chris Christie's Screwed Up 'Billy Bush Weekend' Kept Him Out of Trump Cabinet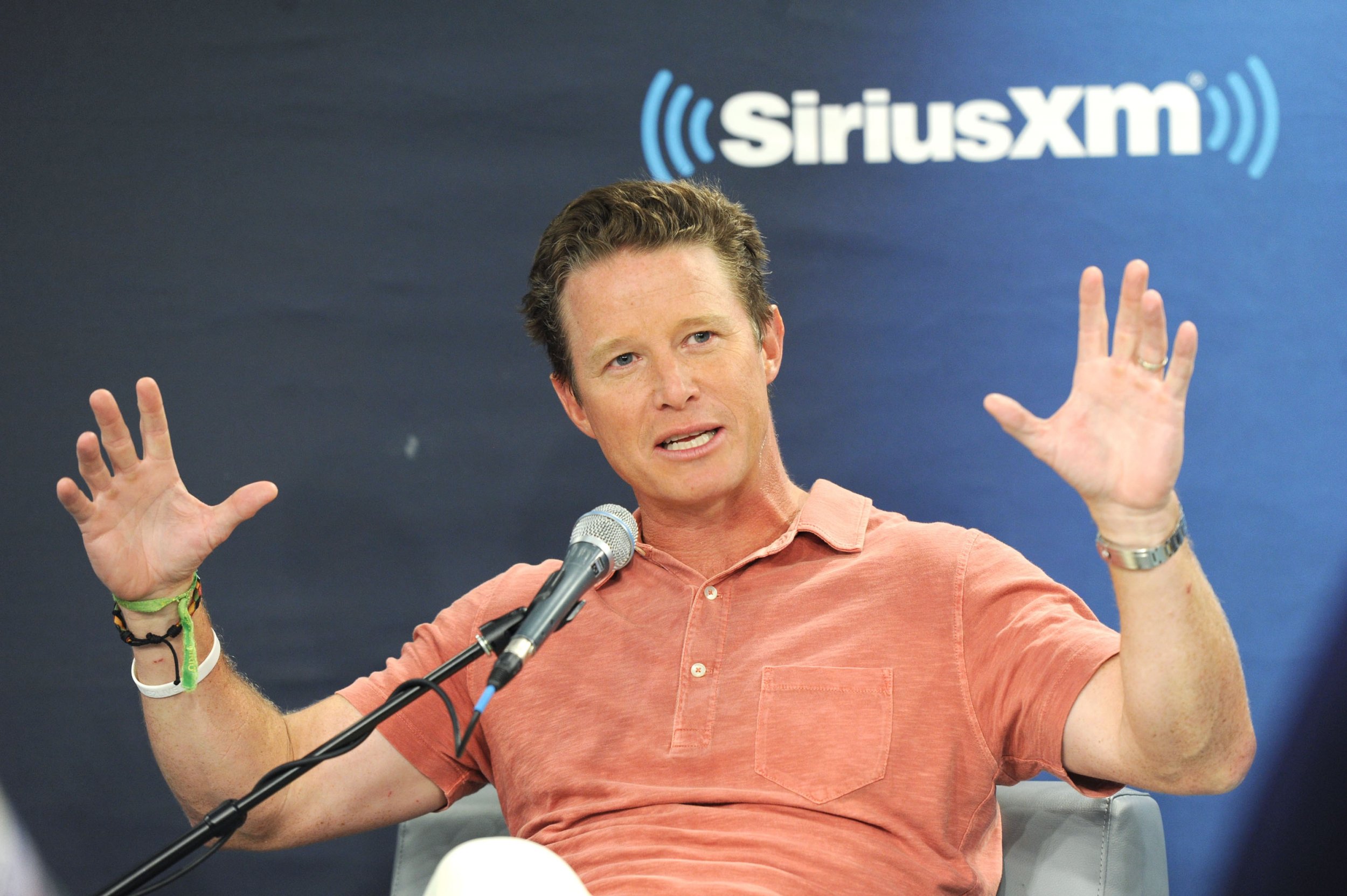 New Jersey Gov. Chris Christie wasn't selected for President Donald Trump's Cabinet because he didn't support the then-Republican nominee after he bragged on tape that he could grab women "by the pussy," recently ousted White House chief strategist Steve Bannon says.
Bannon's withering assessment was released by CBS News Friday ahead of his appearance on 60 Minutes on Sunday. In the clip, Bannon revealed inside details of the whirlwind hours on month before the election after The Washington Post obtained a 2005 Access Hollywood recording featuring Trump boasting to on-air personality Billy Bush about his apparent sexual harassment of women.
Over the weekend when the tape was revealed, Christie called Trump's comments "completely indefensible," forever earning Trump's ire, Bannon said.
"Christie, because of 'Billy Bush weekend'…was not looked at for a Cabinet position," Bannon told 60 Minutes correspondent Charlie Rose in the clip. "The Billy Bush Saturday to me is a litmus test. Billy Bush Saturday showed me who really had Donald Trump's back to play to his better angels."
Bannon joked that he took down names of disloyal Trump supporters after the tape was released.
"I told [Christie], 'The plane leaves at 11 o'clock in the morning. If you're on the plane, you're on the team,'" Bannon said. "Didn't make the plane."
Shortly after CBS released the excerpt, Christie's team shot back Friday at the Breitbart executive's comments.
"As has been widely reported, the governor had been offered multiple Cabinet positions in addition to other senior posts in the White House and elsewhere," Christie spokesman Brian Murray told NJ.com. "He chose to stay as governor and complete his term. Any assertion to the contrary is simply factually incorrect."
Christie himself has given other reasons for not joining the president, saying in January that Trump didn't propose a job "exciting enough" to leave New Jersey. Plus, he said, his wife didn't want to move to Washington, D.C.
But Trump had clearly given up on working closely with Christie, despite the fact that the governor one of his early endorsers. Christie's name was floated for roles like attorney general, chief of staff and secretary of commerce, but those positions went to others. The president-elect even removed Christie as the head of his transition team just days after the election and replaced him with Vice President Mike Pence.
It's unclear if Christie's alleged Billy Bush Weekend heresy was the only factor in his absence from the Cabinet. After all, in the same 60 Minutes interview, Bannon also revealed that Reince Priebus—was was eventually selected as White House chief of staff—had told Trump that the Access Hollywood tape limited the candidate's options to dropping out or losing.