'Access Hollywood' Says Trump Groping Boast Tape Is 'Very Real'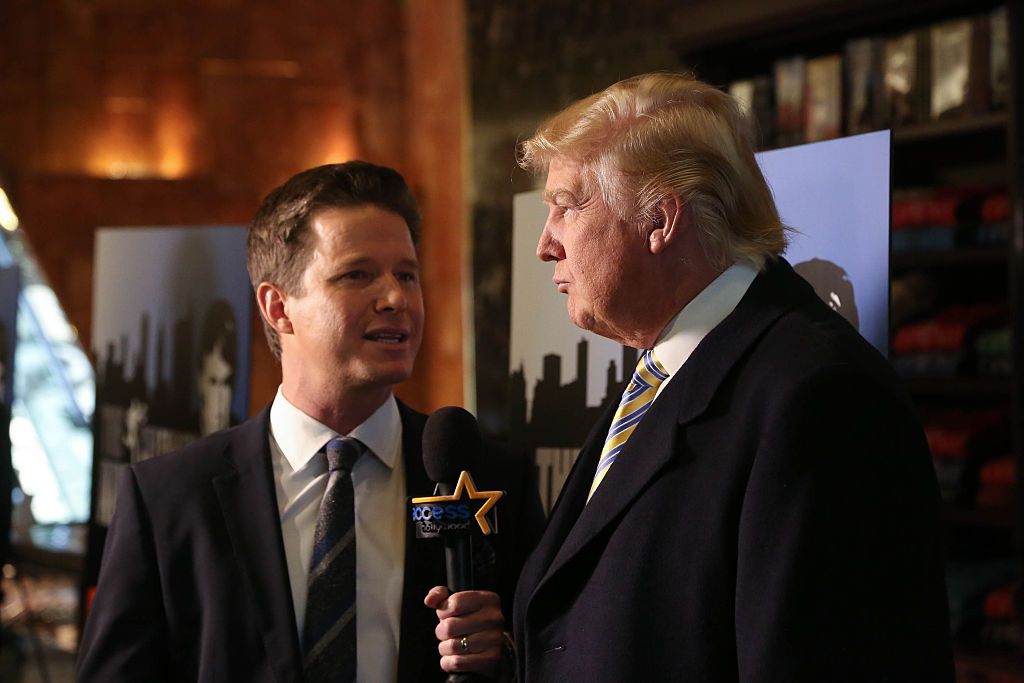 Access Hollywood on Monday hit back at President Donald Trump after he reportedly claimed a recording from the show in which he boasted of grabbing women "by the pussy" was fake.
The infamous recording of him talking to Billy Bush, which surfaced weeks before the 2016 presidential election, sparked a series of sexual harassment lawsuits against Trump, and is back in the spotlight after the president denied its authenticity to a senator and an adviser, according to a report in The New York Times.
Access Hollywood host Natalie Morales responded to the reports about Trump's claims in Monday's broadcast: "Let us make this perfectly clear—the tape is very real," she said.
After the tape's release, Trump had apologized for the remarks, and tried to dismiss them as "locker-room talk."
"Remember his excuse at the time was 'locker-room talk.' He said every one of those words," said Morales.
Arianne Zucker, the actor who appears in the tapes moments after Trump made the remarks to TV host Bush, questioned the coherence of Trump's account.
She said that though she was not present when the remarks were made, she didn't see how they could be faked.
In an interview with CNN's Anderson Cooper, Zucker asked why Trump would "apologize for something and then renege on it" if he had doubts about the tape's authenticity.
In a press briefing Monday, White House spokeswoman Sarah Huckabee Sanders refused to deny that Trump thinks the tape is fake. However, she said that his position had not changed since his original response in 2016.
"The president addressed this, this was litigated and certainly answered during the election by the overwhelming support for the president and the fact he's sitting here in the Oval Office today," Sanders said.
Sanders again referred to Trump's critcism of the media generally when she added, "I think if anything, what the president questions is the media's reporting on that accurately."