According to This Mistaken 'Bachelorette' Broadcast, Trump Already Won Michigan
If you already thought this season of The Bachelorette was the most dramatic ever, there's even more evidence to prove your point.
On Tuesday, some Bachelorette viewers were mistakenly told that President Donald Trump officially won his second term a full week before election day. Viewers in the Detroit area were shown accidental election results during the dating reality show, which claimed that Trump had already won the state of Michigan.
WXYZ-TV, a local ABC affiliate, explained the error was made of "randomly generated" statistics, not a true count of Trump's relevance in Michigan. "Last night, during 'The Bachelorette,' WXYZ inadvertently aired an election result graphic as part of our testing of the systems we will use during election night coverage," a statement from WXYZ-TV said, as published by Fox News.
The statement continued: "The results displayed – the presidential race, the senate race and a number of congressional races to name a few, were part of a test and NOT actual results. In Michigan, no ballots are counted before election day."
The station continued to apologize for the mistake and claimed it wouldn't happen again. Apparently, it was just an accidental test run of the format that the station will air when election results really do start pouring in next week.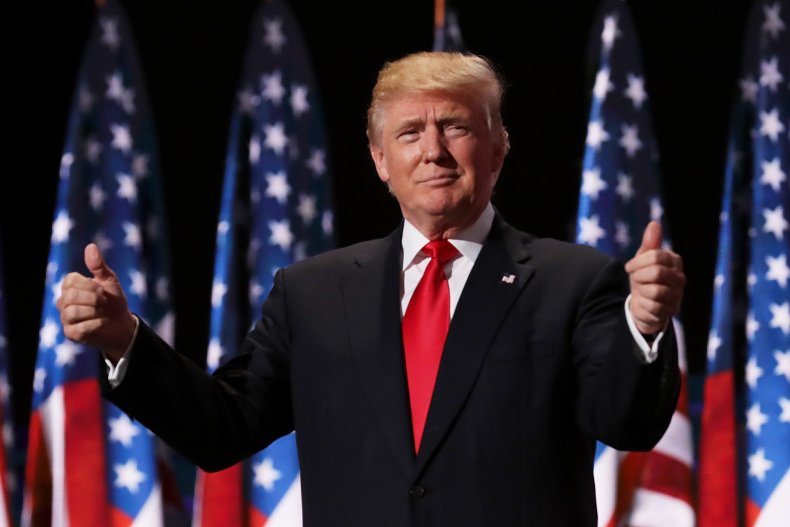 According to the New York Times, former Vice President Joe Biden is currently polling eight points ahead of Trump in Michigan. That being said, we won't have true confirmation about who wins Michigan until election night at the very earliest. The news station's slip-up shocked viewers, though, with the false report that 100 percent of votes had been counted, and Trump apparently won with 50 percent more votes than Biden.
Usually, during that particular hour on ABC, the real drama happens on The Bachelorette. But, it was a boring week on the reality show. Clare Crawley's season of The Bachelorette is undeniably different from those past—Crawley isn't hiding her affection for frontrunner Dale Moss. Viewers expressed boredom at the story, and know things are about to be majorly shaken up next week when Tayshia Adams takes over as The Bachelorette.
The most exciting moments on Tuesday night's episode included Crawley and Moss ditching a group date for over an hour to hang out in Crawley's hotel room, while the other men questioned if Crawley was worth their time. Later on, Crawley spent a second group date talking about Moss and decided to give the date rose to herself, seemingly because Moss wasn't an option.
The Bachelorette, and actual election night coverage, will both air on TV next Tuesday.