Accounting Firm Responsible for Biggest Blunder in Oscars History Gets Second Chance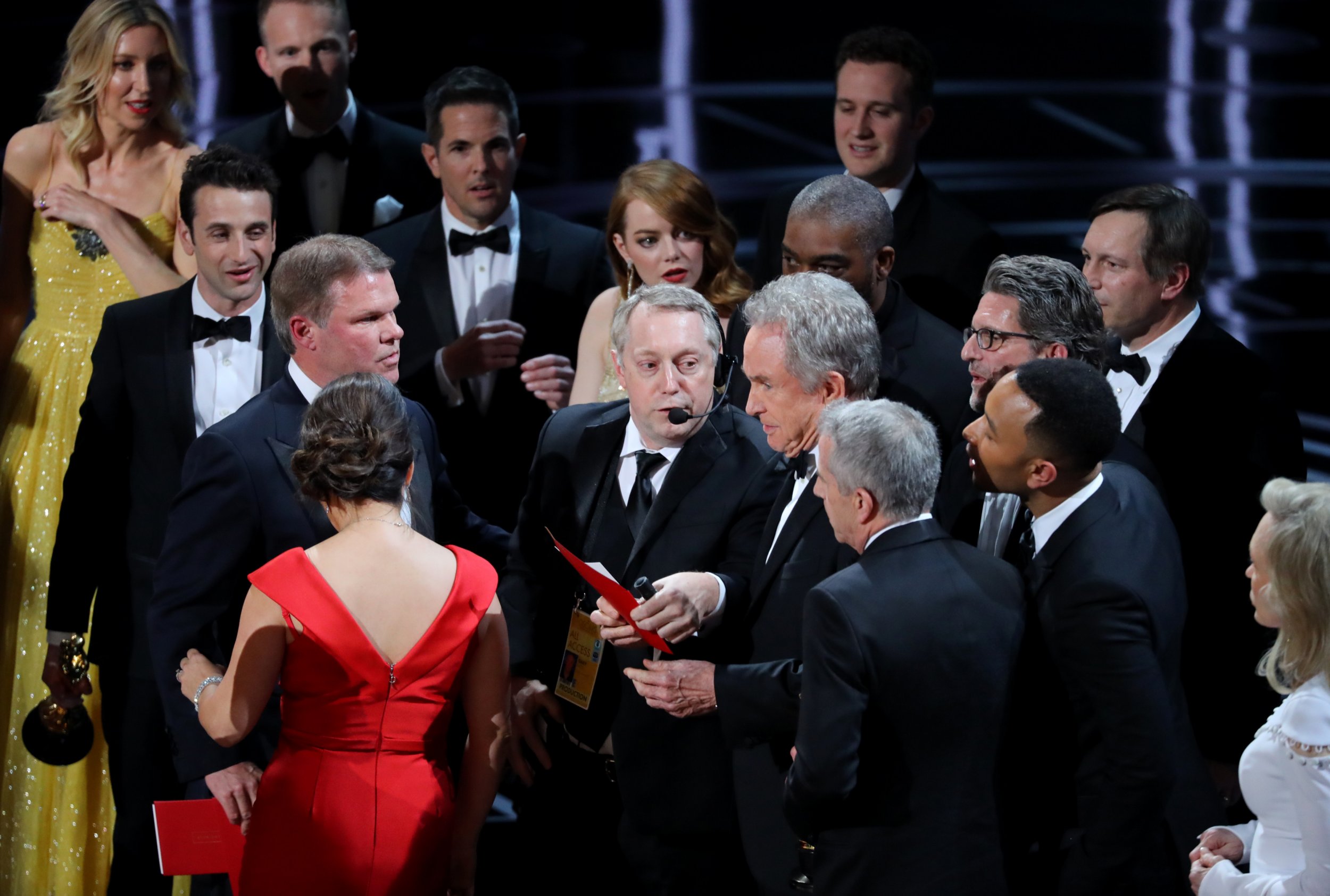 Accounting firm PricewaterhouseCoopers (PwC), which produced the biggest mistake in the history of the Oscars when a blunder by its accountants led to the film La La Land being erroneously named best picture rather than the actual winner Moonlight, will get a second chance.
A mix-up of envelopes, which led to La La Land producer Jordan Horowitz announcing the best picture winner himself after initially receiving the golden statuette live on stage, occurred after one of PwC's accountants became distracted tweeting and taking pictures.
However, despite the mistake, the Academy of Motion Picture Arts and Sciences said Wednesday that it will retain the services of the firm, Reuters reported. In a review of the mix-up, PwC said a third accountant will be added to its staff on Oscars night and backstage tweeting, photos and posting to other social media will be banned.
Furthermore, all accountants will have to surrender their phones and other electronic devices before they assume their duties.
"After a thorough review, including an extensive presentation of revised protocols and ambitious controls, the Board has decided to continue working with PwC," Academy President Cheryl Boone Isaacs wrote on Wednesday in a letter to Academy members that was made available to the media.
Isaacs added that the Academy had been "unsparing in our assessment that the mistake made by representatives of the firm was unacceptable."
PwC chair Bob Moritz told CNBC he knew the firm had "a challenge" as he watched the ceremony at home. PwC has said the two accountants responsible for the mistake will no longer be involved in the Academy Awards and took full responsibility for the gaffe.
Further protocols to make sure the mistake does not happen again will include closer checks of the envelopes as they are given out and rehearsals of the ceremony before the night so accountants are sure of their roles.