The Accused: Menendez Wins in New Jersey, Collins in New York, Hunter in California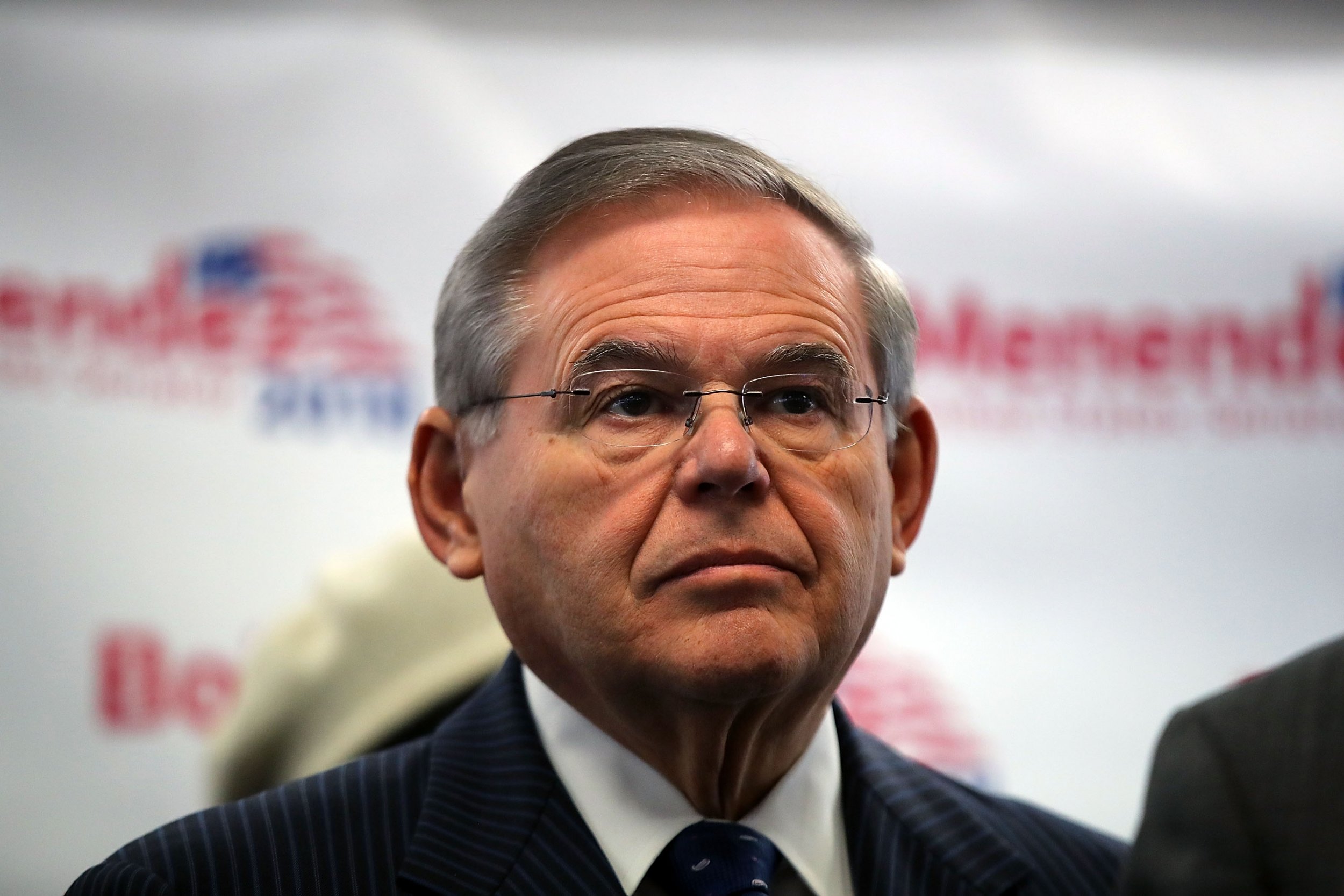 Three candidates celebrate their midterm re-election victories today despite each having faced federal indictments.
New Jersey Democrat Bob Menendez hung on to his Senate seat despite narrowly escaping a lengthy prison sentence last year when his federal corruption trial on three charges of bribery ended in a deadlocked jury.
Elsewhere, Republican Representatives Chris Collins of New York and Duncan Hunter of California both won re-election to Congress while facing federal indictments for securities fraud and campaign finance violations, respectively.
Menendez's election to a third team will be likely seen as a relief to the Democratic Party despite the corruption charges and accusations that he slept with underage sex workers during trips to the Dominican Republic, which were set upon aggressively by his GOP rival Bob Hugin.
Hugin, a pharmaceutical executive, poured millions of dollars of his own money into his campaign, including taking out advertisements that attacked Menendez's ethics.
Menendez was indicted in 2015 on charges that he had allegedly accepted hundreds of thousands of dollars in gifts and bribes from a wealthy Florida ophthalmologist friend, who in exchange allegedly helped him with a Medicare billing issue.
After the trial ended in November 2017, the charges against Menendez were dismissed, although the Senate Ethics Committee admonished Menendez in April, reported NBC.
Despite the scandal, Menendez was always favored to regain his Senate seat, as New Jersey has nearly one million more registered Democrats than Republicans.
"Scandals do hurt incumbents," Emory University political scientist Alan Abramowitz told The New York Post. "But if your party has a strong advantage in your state or district, you have a good chance to survive."
Elsewhere, Hunter scored a resounding victory in California's 50th Congressional District in eastern San Diego County against Democratic newcomer Ammar Campa-Najjar, despite Hunter and his wife having been charged with illegally spending more than $250,000 in campaign funds, including more than $400 on tequila shots at a bachelor party and more than $1,500 on online video games.
Hunter and his wife have denied all accusations against them, describing them as a political frame up by the Justice Department.
Robert Knapp, 59, a Republican from Santee, described his voting for Hunter, despite the federal charges against him, to The Associated Press: "I had a lot of regrets about deciding to go with Duncan Hunter, but I was also more concerned about the border and things like that, which overtook my decision," Knapp said.
Collins, one of the earliest House members to show support for Donald Trump during his 2016 presidential campaign, also won re-election to New York's 27th Congressional District despite having been indicted in the same month on suspicion of securities fraud, wire fraud and making false statements stemming from alleged insider trading in the stock of an Australian pharmaceutical company.
With Collins's margin of victory at only around 1 percent, the campaign of his Democrat rival, Nate McMurray, considered calling for a recount. .
"After tearfully conceding and recognizing his own defeat, Nate McMurray is once again dancing to the tune of the angry mob that just can't accept the will of the voters," a campaign spokesperson for Collins told WKBW. "Congressman Collins is looking forward to serving NY-27 as he always has."
Collins, who is slated to go on trial in 2020, denied all the charges against him.