Suspected Serial Rapist Arrested After Working at Police Department
Police investigating a series of rapes found evidence that they claim ties the crimes to Kenneth Bowen III, who worked for the Clayton County Police Department for three months in 2018.
The Atlanta Journal-Constitution reported that Bowen was taken into custody on August 27 and charged with seven counts of rape and one count of sexual battery.
The crimes in question took place between July 2015 and March 2019. Most of the victims lived in apartment complexes in Clayton County near Battle Creek Road. Initially, there was some question as to whether the rapes had been perpetrated by the same person, because he did not employ the same techniques to gain access to all the victims.
The most recent incident involved the rapist breaking into a woman's house and sexually assaulting her at knifepoint. The crime was interrupted by the arrival of the woman's boyfriend. The suspect fled and police were unable to find him.
After forensic artist Kelly Lawson spoke to multiple victims and created a sketch portrait, Clayton County police started reviewing 911 calls reporting suspicious people in the areas of the assaults. One call from 2016 led them to a very surprising person: Kevin Bowen, who had been a police recruit at their very own department.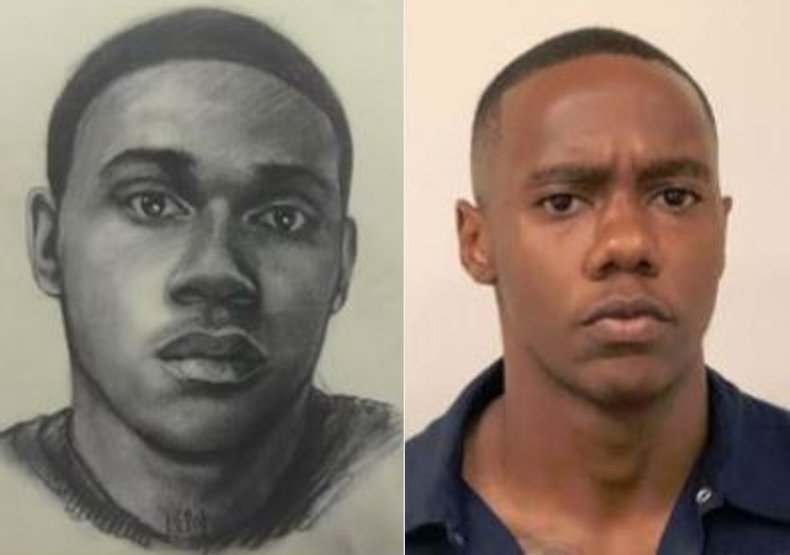 After obtaining a photograph of Bowen and matching it to the composite, they began looking into his social media. Victims reported tattoos on their attacker's right arm and that he drove a gray car with tinted windows, both of which also applied to Bowen.
While going through the photographs, Clayton County officers found a picture of the suspect with a family member dressed in a uniform for their department. That led them to dig into their files and discover Bowen's brief tenure there.
The department stated that Bowen had been hired on June 25, 2018, and let go on September 12 of the same year after showing up four hours late for training and misleading his superiors as to where he had been during that time.
The family member from the picture is also no longer with the department.
Clayton County Police Chief Kevin Roberts said at a press conference that Bowen's dalliance with the department aided in his arrest. "Had he not attempted to join ranks in the Clayton County Police Department, it is questionable as to when we would have apprehended him."
A search warrant was obtained for Bowen's DNA last week and it was matched to DNA found at the crime scenes. The culprit was taken into custody at his job.
"I wanted to address the victims," investigator Lt. Thomas Reimers told the Journal-Constitution. "They are true survivors. Without them coming forward to the police department to provide details of the assaults in intimate detail and sitting down with Kelly Lawson, we would not have been able to get a sketch of the individual."
The Clayton News-Daily reported that Bowen was denied bond on the rape charges and given a court date of September 24.
One of his victims spoke to that paper, saying: "I feel relief, but it does feel the way I thought it would. I thought I would hate him because I was so angry at hurt after my attack and wanted to know why. But after seeing him, he looked like a scared little boy. He had no remorse. His demeanor said to me he only cares about the fact he is caught, not the pain he caused."