Woman Accuses United Airlines of Giving Away Her Seat to Texas Representative Sheila Jackson-Lee
A woman is accusing United Airlines of giving preferential treatment to Texas Representative Sheila Jackson Lee. A 63-year-old lawyer and private school teacher says the airline gave away her first class seat to the Democratic lawmaker.
United Airlines has released a statement that the passenger, Jean-Marie Simon, canceled her flight from Houston to Washington, D.C. after learning that it was delayed due weather conditions, the Houston Chronicle reported.
"As part of the normal pre-boarding process, gate agents began clearing standby and upgrade customers, including the first customer on the waitlist for an upgrade," said the United Airlines statement. The airline claims they gave first-class seat 1A to Jackson Lee as a part of the upgrade process.
Simon denies that she canceled her flight. United Airlines gave her a $500 voucher and changed her seating assignment to row 11. Simon also alleges that the airline threatened to kick her off the flight for her complaint and for trying to take a picture of Representative Jackson Lee.
The Texas lawmaker released a statement on Saturday afternoon saying that she neither asked for nor received any preferential treatment from United Airlines, according to the newspaper.
"Since this was not any fault of mine, the way the individual continued to act appeared to be, upon reflection, because I was an African American woman, seemingly an easy target along with the African American flight attendant who was very, very nice," Representative Sheila Jackson Lee said in a statement, according to the Houston Chronicle. "This saddens me, especially at this time of year given all of the things we have to work on to help people. But in the spirit of this season and out of the sincerity of my heart, if it is perceived that I had anything to do with this, I am kind enough to simply say sorry."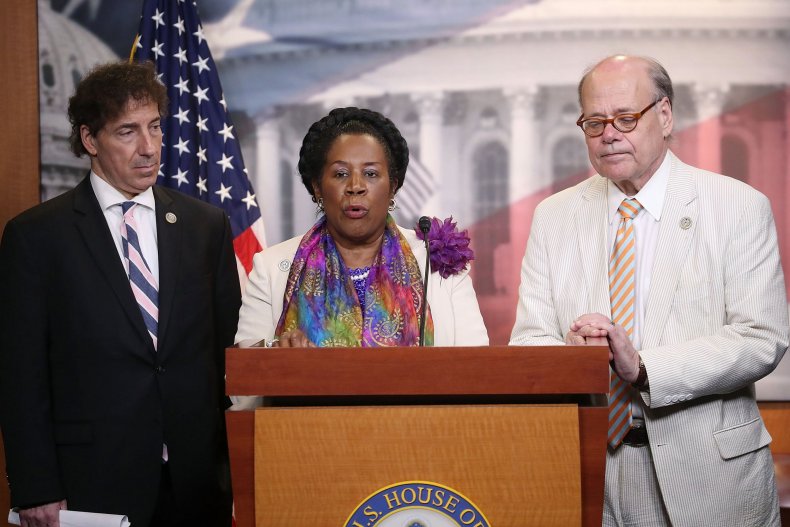 Jackson Lee has been the representative for Texas's 18th district since 1995, and serves as the female ranking member of the Judiciary Subcommittee for Crime, Terrorism, Homeland Security, and Investigations.
The passenger responded to Jackson Lee's accusation that her complaint was made because the representative is African American saying that she had no idea who had taken her seat. "There is no way you can see who is in a seat from inside the terminal," Simon said.
Earlier this year, United Airlines came under fire when police officers dragged David Dao off of a flight from Chicago to Louisville. The forced removal was captured in a video that went viral. Following the incident, Congress introduced bipartisan legislation in June that would make it illegal for airlines to forcibly remove passengers once they've boarded their flights.