Can Accutane Side Effects Lead to Murder? Attorneys Might Point to Acne Drug in Defense of 15-Year-Old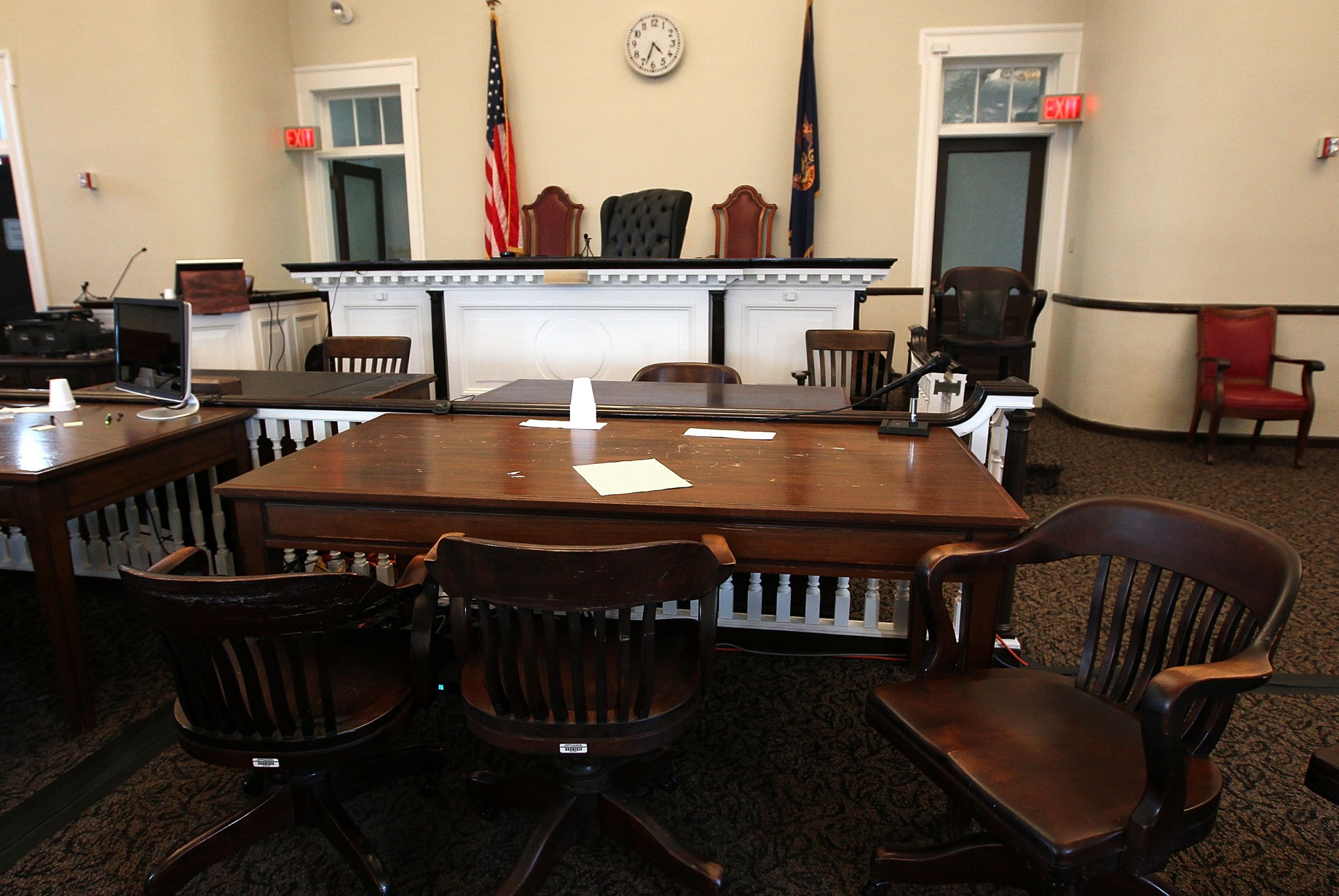 Updated | Could side effects of a medication prescribed for the treatment of acne have led to murder?
Attorneys for 15-year-old Aiden von Grabow hinted in a Boulder, Colorado, court hearing on Friday that they might list isotretinoin, also known as Accutane, in his defense, according to The Denver Post. Defense attorneys Steve Jacobson and Mike Rafik said they could call Dr. Doug Bremner to testify on how isotretinoin could cause violent behavior in a patient who hadn't exhibited such behaviors before, The Mercury News reported.
"It sounds like he was clearly psychotic," Bremner, a professor of psychiatry and behavioral sciences at Emory University in Georgia, told Newsweek about Von Grabow, adding that "he became psychotic after starting the drug and then his symptoms improved while he was in jail." Bremner said Accutane can cause behavioral changes, and even though it is a drug prescribed for the skin, it can also have an effect on the brain.
Von Grabow was charged with murder in the death of 20-year-old Makayla Grote, who was stabbed with a hunting knife. Grote was found with stab wounds in her Longmont, Colorado, apartment by a neighbor in November 2017. She was transported to a hospital where she later died.
The teenager allegedly entered Grote's apartment intending to kill her younger sister, whose name was at the top of a "death list" found by police in Von Grabow's bedroom.
Boulder Deputy District Attorney Adrian Van Nice objected to the defense calling Bremner, among several other witnesses in the case. Bremner has performed studies evaluating the link between Accutane and depression and suicide, and said that isotretinoin is a derivative of vitamin A. High levels of vitamin A have been liked to "arctic hysteria," otherwise known as pibloktoq, among Arctic people who consume the livers, kidneys, and fat of artic mammals such as seals, walruses, or polar bears.
Bremner authored a study published by the Journal of Clinical Psychiatry in 2012 that found that the drug was linked to depression, suicide, aggression and psychosis in some rare cases. However, a conflicting study published in the Journal of the American Academy of Dermatology in 2017 concluded that isotretinoin did not appear to be associated with depression, and said "moreover, the treatment of acne appears to ameliorate depressive symptoms."
"Something that is uncommon, like suicide or major depression, can't be proved in a clinical trial. Suicide can't be proved in a [clinical] trial," Bremner told Newsweek, adding that depression is listed on Accutane's warning label.
The U.S. Food & Drug Administration website states that patients who use Accutane "should be observed closely for symptoms of depression or suicidal thoughts" including "acting on dangerous impulses," "psychosis," and "aggression" among other symptoms.
A district attorney for Boulder said that days before Von Grabow allegedly killed Grote, he threatened his mother with a knife and assaulted his grandfather.
In a hearing next week, prosecutors will argue Von Grabow should be tried as an adult and try to convince Boulder District Judge Andrew Macdonald to move the case out of juvenile court.
This story has been updated to include comments from Dr. Doug Bremner​.