AC/DC Drummer Phil Rudd Arrested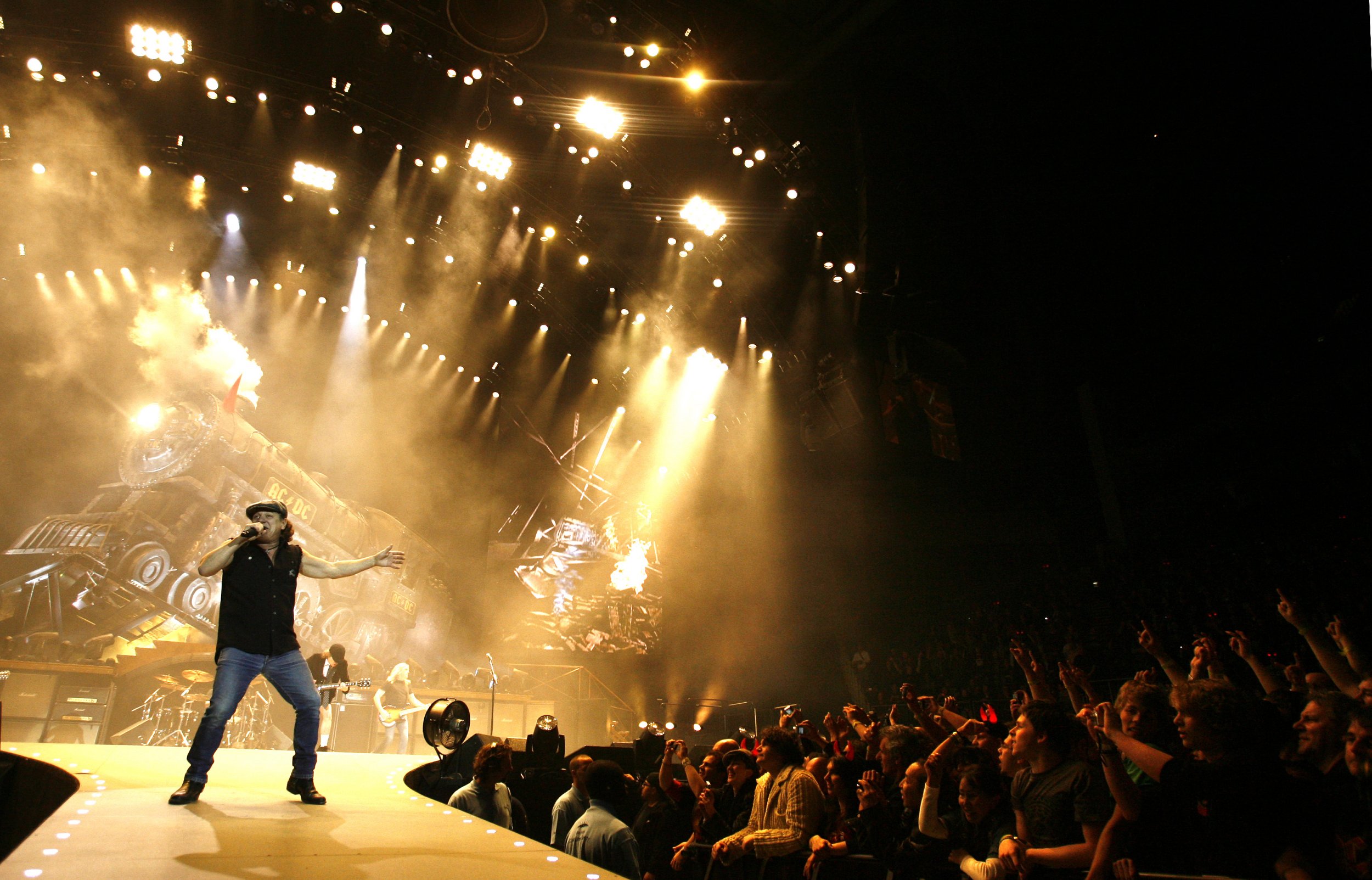 Looks as though AC/DC's drummer, Phil Rudd, is still down by law: On Sunday, the musician was arrested at his home in New Zealand, according to his attorney, Craig Tuck. Just two weeks ago, he had been sentenced for threatening to kill a former employee, as well as for drug possession.
How the mighty have fallen: Rudd's troubles with the law led him to be kicked off of AC/DC's current world tour, despite having been in the band for the better part of 40 years.
As Newsweek reported in April, Rudd was arrested at his home in November. He pled guilty in April to threatening to kill the former employee after a launch party for his solo album, Head Job, had gone awry. The verdict from earlier this month saw Rudd, 61, sentenced to house detention for eight months for possessing methamphetamine and marijuana, and for threatening to "take out" the employee.
Part of Rudd's sentence includes close monitoring, and he is not allowed to take any nonprescription drugs. If Rudd were to break the terms of his house arrest, he'd be immediately put in prison, according to Judge Thomas Ingram, who presided over the sentencing. "I stone cold guarantee that's where you'll end up," he said in court on July 9. "The temptations of the rock star lifestyle have caused your downfall here."
Tuck, speaking to AFP news agency, said Rudd is scheduled to appear in court on Monday. He wouldn't elaborate on details of the arrest, or on whether Rudd has violated his house arrest, but he confirmed to the Associated Press via email that Monday's court appearance would involve a bail application.
Local authorities on New Zealand's North Island, where Rudd was arrested, also refused to comment until after Monday's hearing.