AC/DC's Brian Johnson Feels He's Been 'Kicked to the Curb', Says Friend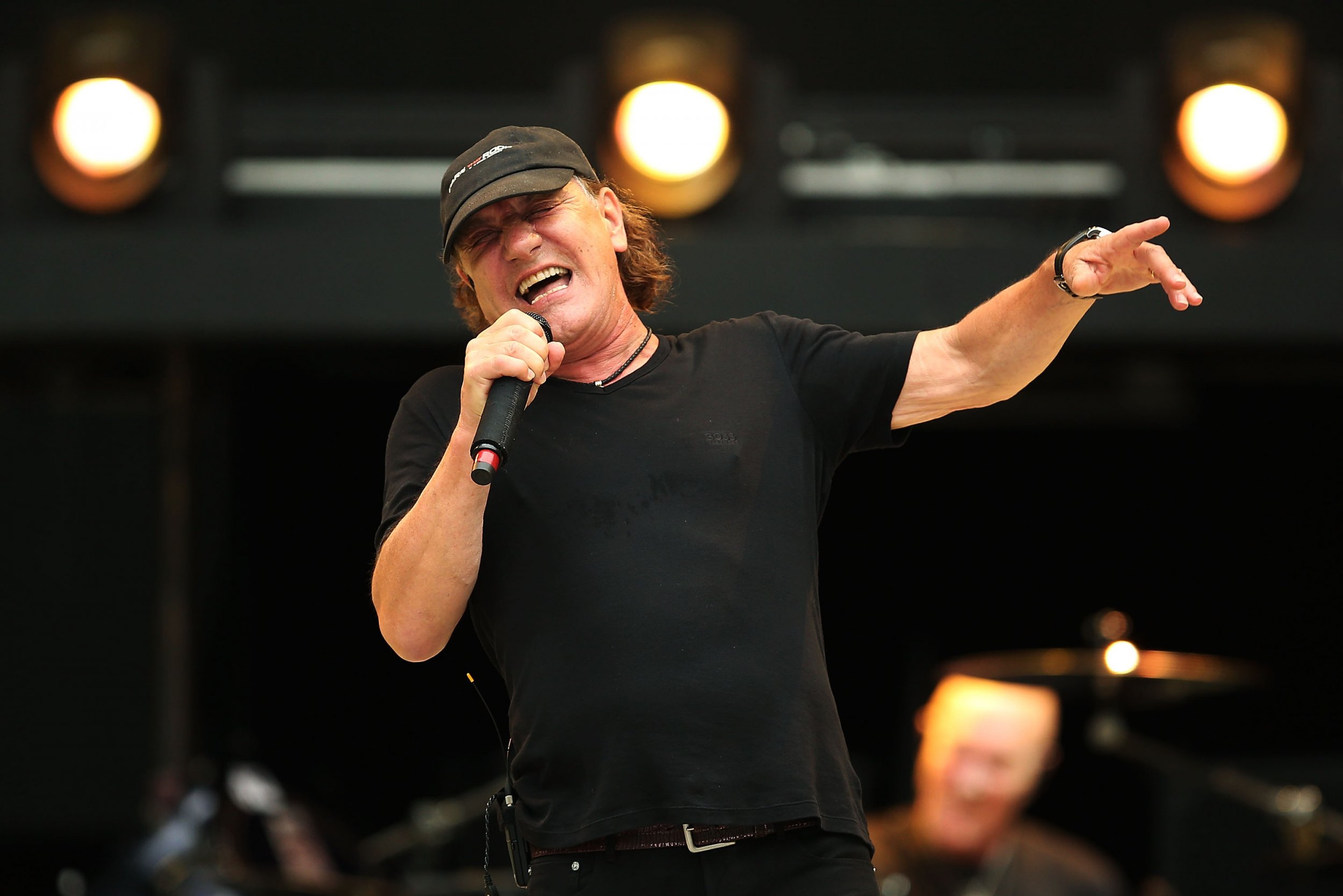 AC/DC singer Brian Johnson is reportedly worried he's being pushed out of the band after a doctor advised him he could lose his hearing if he carries on performing.
The legendary rock group announced earlier in March they are postponing their 10 remaining U.S. tour dates following news that Johnson, 68, risks going deaf. The dates are to be rescheduled for later in the year with a guest vocalist possibly filling in, an announcement on their official website stated.
Now, however, comedian Jim Breuer, a friend of Johnson's, has claimed on his podcast the singer fears the band has sidelined him—despite a second doctor suggesting his prognosis may not be as bad as it seems.
Paraphrasing his conversation with Johnson, Breuer revealed on his "Metal In Me" podcast that the singer felt he had been "kicked to the curb" by lead guitarist Angus Young, reports Ultimate Classic Rock. The comedian added that after Johnson broke the news to his band mates "all his luggage that he ever toured with showed up in his driveway."
Breuer also claimed Johnson hasn't heard from any of his fellow AC/DC band mates since the news broke.
On his Facebook page, the comedian later clarified he wasn't directly quoting Johnson—rather he had "exaggerated" much of the conversation they had.
He wrote of Johnson's current mood, "As a friend, I saw Brian withdrawn for the first time in my life. He's not a quitter, he seemed hurt by the situation of being between a rock and a hard place."
Johnson's precarious position in the band follows the 2014 retirement of drummer Malcolm Young after he was diagnosed with dementia. The band faced a further line-up change when drummer Phil Rudd was sentenced to eight months house arrest in 2015 after pleading guilty to charges of drug possession and threatening to kill a former assistant.