To Achieve Herd Immunity, We Must Address Fragile Supply Chains in the Developing World
We have to refrain from implementing a cookie-cutter approach.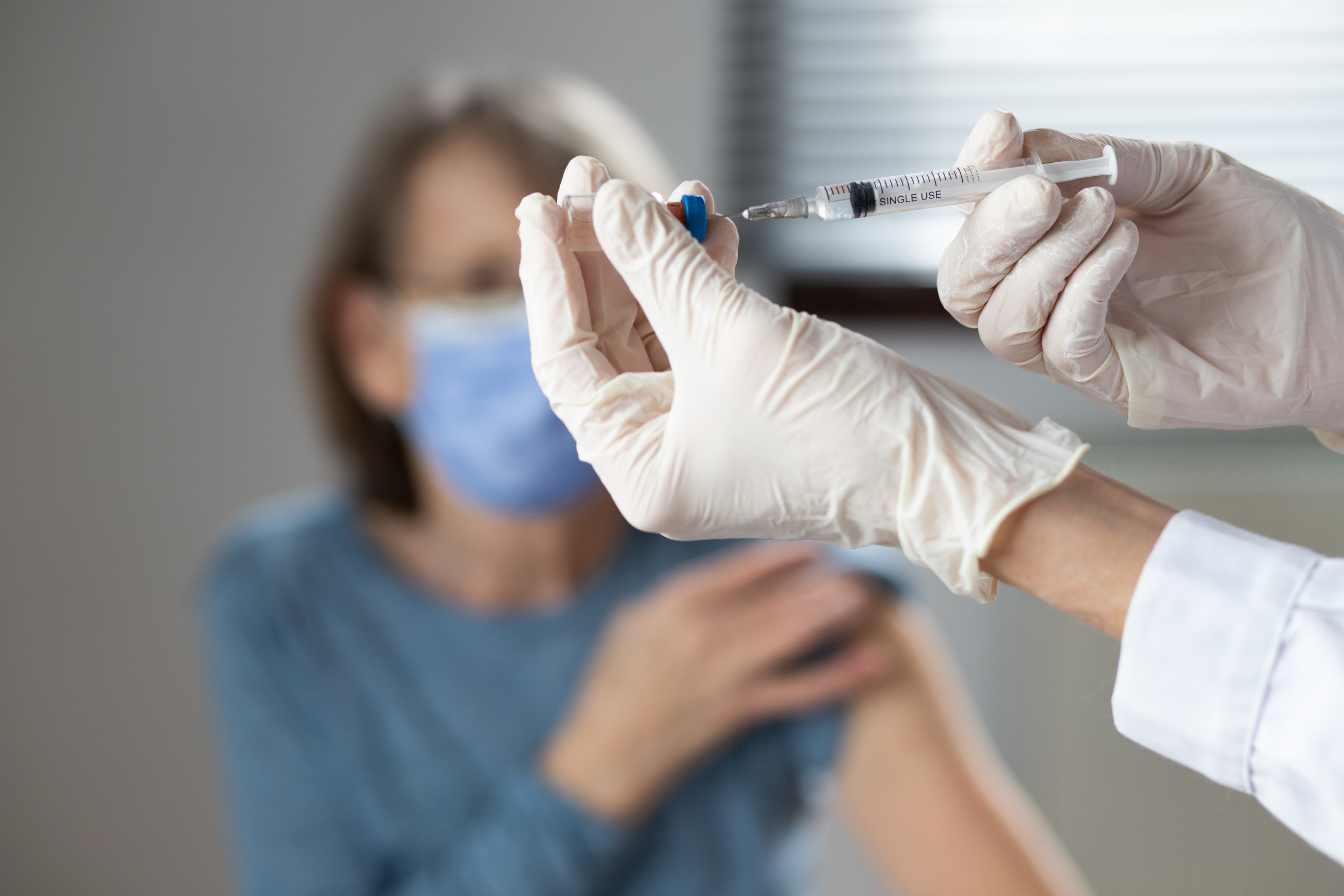 It's a full-court press to get the COVID-19 vaccine delivered and administered around the world. But there seems to be something wrong with the playbook.
At the time of publication, the U.S. had successfully vaccinated over 50% of the population. But dozens of countries and territories haven't hit 10%. Many aren't even at 1%.
With numbers like these, we're a long way away from winning the game. The Biden administration has just pledged to share 500 million new vaccine doses with the COVAX program, but even that is still just a drop in the bucket when the goal is herd immunity for the world's billions. Because even when vaccine doses do get delivered to the developing world, they often don't get administered.
Both South Sudan and Malawi have had to destroy thousands of doses that expired before they were administered. The Democratic Republic of the Congo returned a massive quantity of vaccine doses — 1.3 million to be exact — that it could not administer. Nigeria, the most populous country in Africa, had to give doses that it could not administer to Togo and Gambia. Outside Africa, Guatemala has admitted both the scale and cost of the effort are major problems.
And how could these countries not be overwhelmed? No country in the developing world has ever attempted to vaccinate its entire population like this before. In fact, as I read about the struggling vaccine effort across the developing world, I can't help but shake a feeling of familiarity. I know firsthand just how fragile the supply chain really is in many parts of the developing world.
For 20 years, my company has operated vital healthcare logistics in Africa, from delivering billions of doses of life-saving medicines annually to building last-mile infrastructure. I suspect that the COVID-19 vaccine effort, especially getting jabs into arms, is running into many of the same challenges that my company did in two of our recent efforts at building last-mile healthcare infrastructure in Africa.
The first took place in South Sudan until 2016, and the second was in Sierra Leone from 2016 onward. Both countries had been wracked by catastrophe; the fledgling country of South Sudan had faced a devastating civil war that cost hundreds of thousands of lives, and the Ebola outbreak in Sierra Leone in 2014 brought about massive socioeconomic hardship and had a catastrophic effect on the healthcare workforce across West Africa.
Both countries had completely desiccated healthcare systems as a result of the conflict and disease. I have to imagine the health system devastation I observed back then is at play today in many African countries affected by the coronavirus. There are also plenty of other challenges to take into consideration. Sierra Leone, like many countries in Africa, suffers from poor infrastructure across the board; electricity is inconsistent in the large population centers and often non-existent in the rural areas; roads are poor; and the torrential rainy seasons often leave much of the countryside unreachable for weeks at a time. Even without calamities like civil war, Ebola or a global pandemic, sustaining a broad healthcare system in developing countries like this is almost always difficult.
Getting vaccine doses into Africa is critically important, but it is just the first step. Even after we deliver hundreds of millions of doses across the developing world, those doses are at risk of getting lost in systems that are most likely overwhelmed or decimated by the coronavirus.
What Should Happen Next
First and foremost, we need to get organized. At the international level, massive amounts of aid money or ambitious dose-sharing programs won't work if we don't have organizations providing top-to-bottom oversight and implementing systems of accountability that can catch and deter corruption.
Second, we in the developed world have to refrain from implementing a cookie-cutter approach. Each country in Africa faces unique cultural and infrastructure challenges that should be approached specifically — not generically.
Designing and implementing specific strategies will require out-of-the-box contracting approaches. It will require supply chain experts to work alongside health care and outreach specialists as teams to solve the various challenges preset in each country, whether that's core infrastructure, supply chain problems or vaccine reluctance.
If contracted, organized and planned properly, the vaccine effort in the developing world can be successful. As big and unprecedented as this challenge is, I believe most countries can see progress toward herd immunity from vaccination campaigns within months.
Still, we must not forget that an undertaking of this scale has never been attempted before in the developing world. If we want to get it right, we have to do it right.