Achilles the Cat Predicts Nigeria Eliminating Argentina in World Cup Match
Fresh off of several successful World Cup predictions, proven "psychic" Achilles the cat predicted that Nigeria will defeat Argentina in Tuesday's match.
Argentina must win today's match to have any chance of moving from the bottom of Group D and into the knockout rounds of the World Cup. But Achilles, a cat that resides across town from Krestovsky Stadium in St. Petersburg's Hermitage Museum, chose Nigeria to win today's match and eliminate the Argentinians.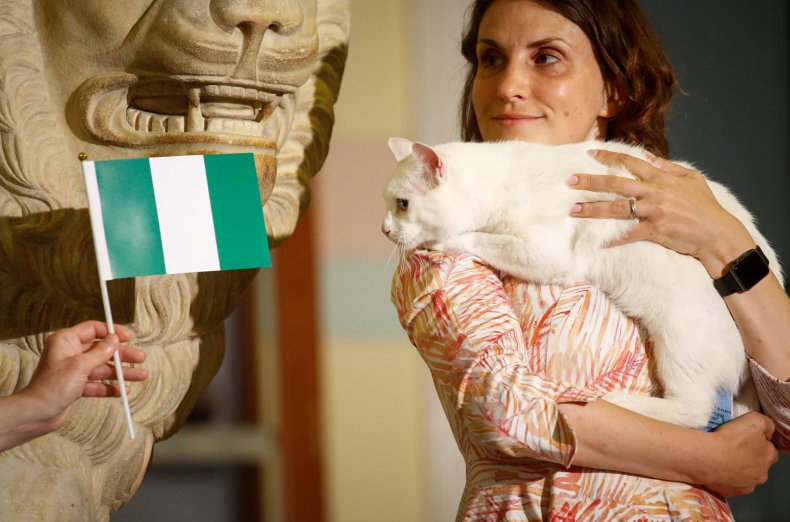 Achilles previously offered successful forecasts predicting that Iran would defeat Morocco, Russia would best Egypt and Brazil would conquer Costa Rica. Achilles was hoisted up for photographers Tuesday as he chose between two bowls of food adorned with Nigerian and Argentinian flags. After a few moments of vacillation, Achilles chose Nigeria's bowl marked with the country's white and green tri-color flag and chowed down on their prospective victory cat food.
Should Nigeria finish today's match victorious over Argentina, this would make Achilles the cat's fourth correct soccer prediction and proof he has no weak heel tendon. Argentina could still be eliminated from the World Cup if Iceland defeats Croatia by enough goals in their simultaneous match Tuesday.
The current score in the match as of publishing is 1 to 1.