Acid Attack Suspect Previously Convicted of Holding Hunters Hostage
Clifton A. Blackwell, already accused of an acid attack against a Hispanic man that is being investigated as a hate crime, was previously convicted of false imprisonment when he held a group of hunters at gunpoint when they stumbled across his property, says the Associated Press, WISN, and the Milwaukee Journal-Sentinel.
Blackwell, 61, was arrested on November 2, accused of throwing acid in the face of Mahud Villalaz, 42, outside of a Milwaukee restaurant after a parking dispute lead to violence. Blackwell allegedly also made a series of anti-immigrant remarks as he attacked Vilalaz. According to Vilalaz, Blackwell also accused him of coming to America illegally and "invading" the country. When Vilalaz replied that he was a U.S. citizen, Blackwell attacked him with acid. The assault left Villalaz with second-degree burns, which had to be treated at a local hospital.
"The feeling was burning and I tried to defend myself but I couldn't, because I couldn't open my eyes," Muhad Villalaz told WISN. "I think I pissed him off because I told him, 'This is my country. This isn't your country. Everyone here is from somewhere else.'"
Blackwell is being held on $10,000 bail pending charges, which are expected to be aggravated battery according to WISN. The case is being investigated as a hate crime.
In 2006, Blackwell was convicted in Wisconsin's Rusk County of pointing a firearm at someone and false imprisonment when he held a group of hunters who had stumbled upon his property hostage with a shotgun. Blackwell, according to court records, had been sitting on his tractor when the men, tracking a deer, had entered his field. Blackwell pointed his gun at them, demanded they disarm, and subsequently marched the men into his house at gunpoint. He photographed their faces and their hunter's tags and told them that they were trespassing. He then demanded they pay him money.
Though Blackwell was at one point found incompetent to stand trial, he eventually was allowed to stand trial and convicted of the charges. He was released from prison in 2011.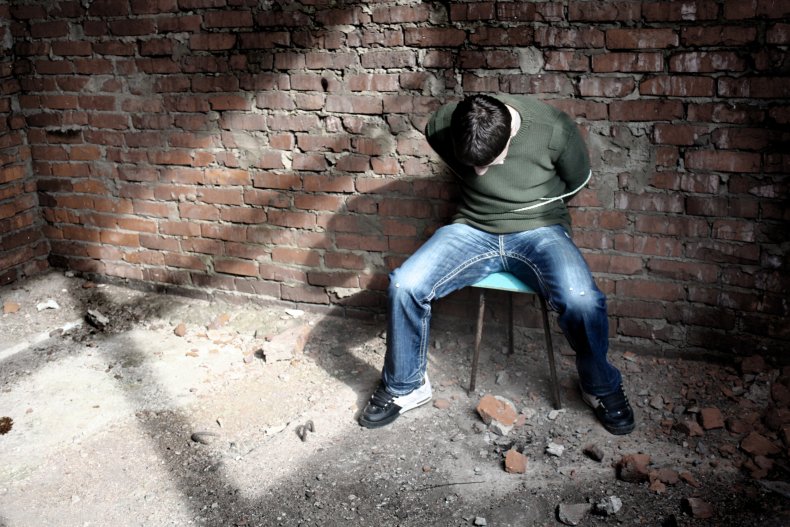 According to Jacqueline P. Blackwell, Blackwell's mother, Blackwell was under the care of Milwaukee's Department of Veterans Affairs, suffering from post-traumatic stress disorder stemming from his service as a marine. She told the Journal-Sentinel that he "needed to have some help and decided to move to Milwaukee" to get it.
"I was comfortable that he was getting good care with the VA," she said.
"Once you've been in the service, you look at the world a different way," she said. "I don't know if people can understand if they haven't been there."
That's not a good enough reason for the many citizens who make up Milwaukee's Latin populace. "Latinos everywhere are under attack. Hate crimes, like the one against Villalaz, must be prosecuted to the fullest extent of the law. We urge Milwaukee County District Attorney John Chisholm to file hate crime charges against the suspect in this case," read a statement from League of United Latin American Citizens, President Domingo Garcia and its Wisconsin state director, Lupe Martinez.
Milwaukee Mayor Tom Barrett agreed in a statement which linked such violence to statements made by President Donald Trump.
"This violence against our communities is stoked by aggressive language and dangerous rhetoric from politicians and public servants who inspire people around the country to target anyone who looks Latino," Barrett said. "We are labeled outsiders who don't belong in the United States. The 'immigrant invasion' rhetoric we hear every day leads to murders and violence and it must stop now."
The White House replied in a statement. "The only person responsible for this heinous act is the person who committed it, and it's disgusting the mayor of Milwaukee would rather point the finger at the president of the United States for political reasons instead (of) responsibly confronting the violence in his own community," said White House spokesman Judd Deere.
Mohammad Ishtiwi, Blackwell's roommate, said he was shocked by the allegations, though neighbors in their apartment building characterized Blackwell's actions around them as aggressive and confrontational.