The Acid Attack Victim Setting a New Beauty Standard
"I was just washing myself under these showers, screaming for help."
Katie Gee looks almost apologetic as she shares the dramatic details of the attack that changed her life forever five years ago. "I know its a lot of info, but I was being sick at this point. You're literally trying to focus on the next five seconds and getting through it," she says.
The then-18-year old from London was expected to start college in the fall of 2013 and wanted to do something different during her last long summer vacation. She traveled with a friend to Zanzibar, a Tanzanian island off the East African coast to teach kindergarten-age children English and math.
On their last weekend the two young girls went out for dinner to celebrate a month of volunteering. But on the way back home two strangers on a scooter slowed down, hurled acid over them in an unprovoked attack, and drove off.
"Your fight or flight reflex kicks in. I had such a rational thought process: This is what's happened. I need to get help now, completely on adrenaline. I've never run so fast to that bathroom. I never thought I'd be that person but the first thing I did after he threw the acid was try and read the number plate," she says.
Her hellish ordeal didn't end there. The battery acid that had mostly soaked Katie had disintegrated the clothes she was wearing, the local hospital ran out of saline, and the hotel they fled to so they could use clean water was reluctant to let them use a room. She was left with no choice but to stand under the swimming pool showers for five hours.
In the aftermath of the attack she spent two months in the hospital, had over 60 operations, went to therapy and even spent time at a scar rehab center in France. While all of her friends went off to college she was left facing a long road to recovery with burn scars on her face and body that served as a constant reminder of that day.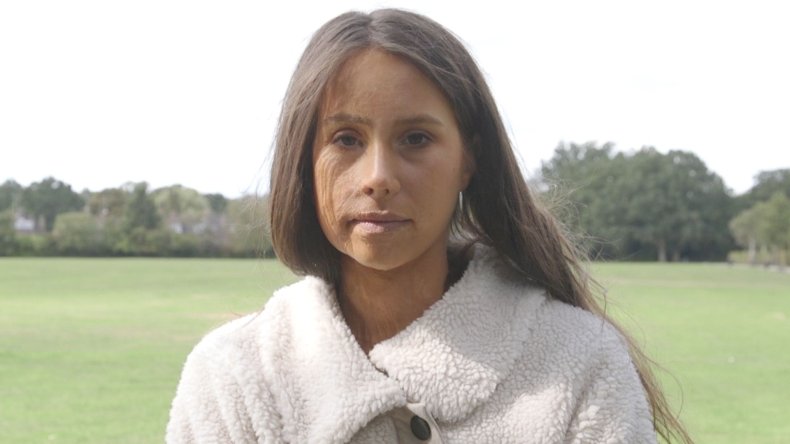 Five years later, however, she is in a very different place. Having completed her degree, she is about to start a new graduate job in commercial property. She is confident, relaxed and has the same benign worries as any other 23-year-old. "Is my hair greasy?" she asks when the camera starts rolling for the filmed portion of our interview.
But what she is not is "horribly disfigured."
This was the choice of words used in one news headline describing Katie's looks following the attack. And it is that headline specifically that encouraged her to endeavor to change the traditional perception of beauty in the media.
"Everyone is so normalized to reading these things and not thinking twice about how it affects other people," she explains.
"The whole way that the media perceives people with physical differences or disfigurement is not right, and I think that we need to start normalizing all kind of body shapes and all kinds of ways that people look and not criticize people for the way they look anymore," she adds.
Katie posted the offensive headline on her Instagram. "I said upload a picture of yourself on Instagram that you didn't think was good enough because of the social media ideals and the standards we have to live up to, put the hashtag #settingthestandard and nominate a friend to do the same," she says.
She had only expected the hashtag to be shared among her friends but it quickly became apparent that many people wanted to follow Katie Gee's quest to set a new beauty standard. "I didn't go off Instagram for a solid two days," she reminisces, smiling. People from all over the world started posting pictures, tagging her name and sharing her hashtag while posting about their biggest insecurities.
"It's really nice to wake to messages from strangers, from people you don't know, I have people messaging me from Australia, which I just think is the coolest thing ever how they are reaching me from the other side of the world. The fact it has helped other people is the coolest thing to me," she says.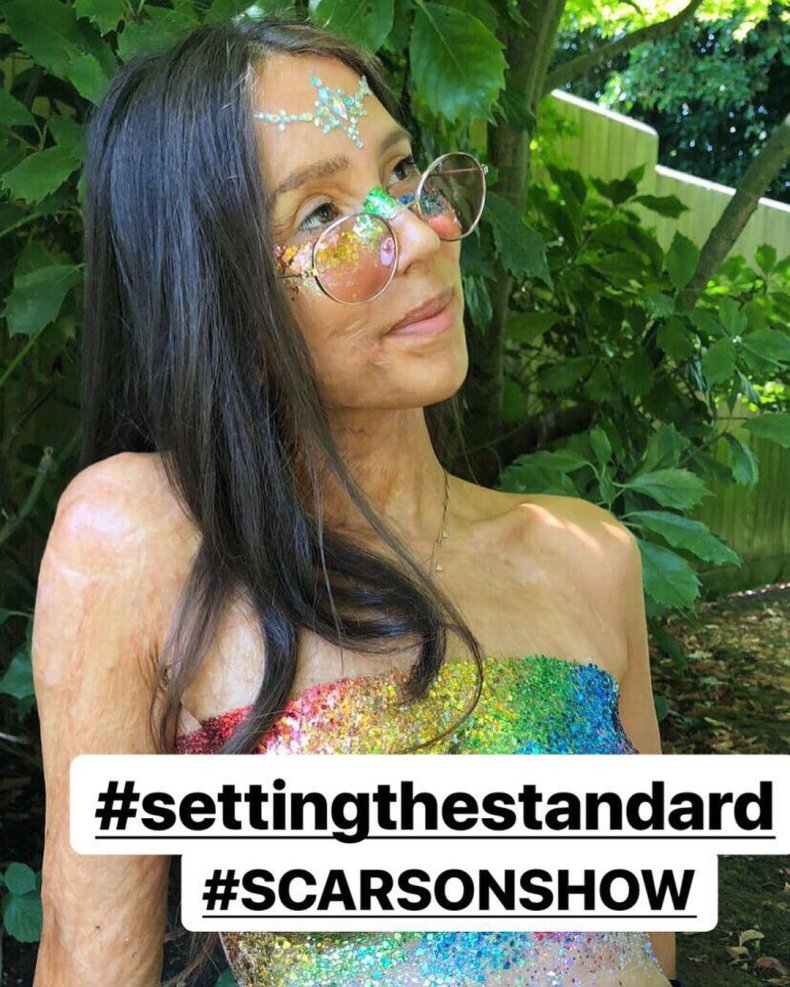 Katie speaks passionately about how people use social media, such as Instagram, in a way that falls in line with the traditional media's portrayal of beauty. She argues at length as to why plus-size models like Tess Holiday have every right to be on the front covers of magazines. Putting it bluntly she notes, "people are just fat-phobic."
It is her upfront and carefree attitude that makes her a perfect fit to front the "setting the standard" campaign. Unfazed by negative feedback, she jokes, "I'm waiting for my first troll!"
How has someone who has dealt with such a horrific ordeal managed to become so confident? "Time" she explains. "Time is the most important thing in terms of healing, both mentally and physically. I think as long as you surround yourself with supportive people whether it's family or friends, always be open with how you feel. If you are able to speak about your emotions, and speak genuinely about how you feel in terms of recovery, then you'll have a much more positive recovery than if you don't speak about it at all."