ACLU Sues the Federal Government for the Release of 10-Year-Old Undocumented Girl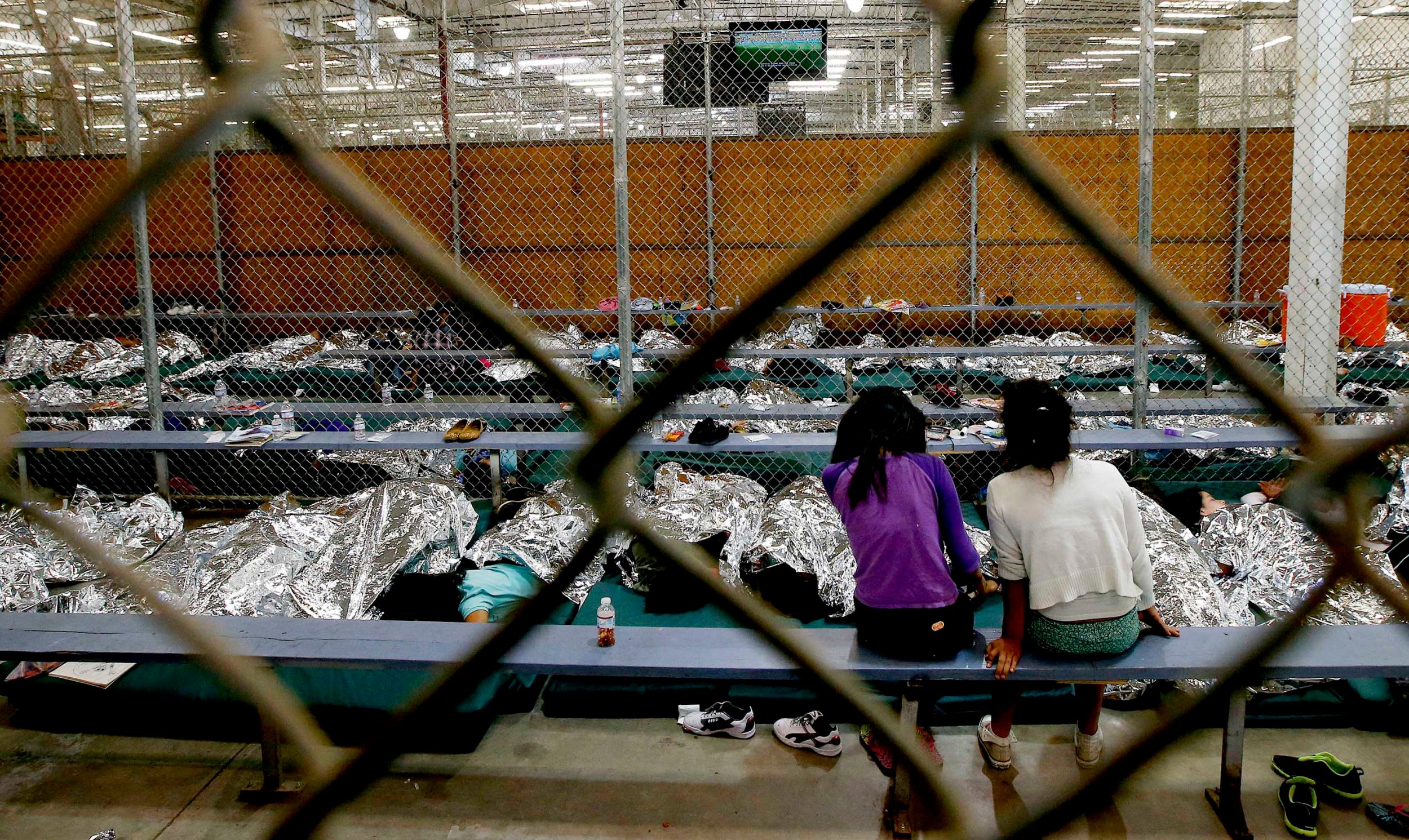 The 10-year-old undocumented immigrant taken into custody directly from her hospital bed last week is being illegally detained by federal authorities, her lawyer says.
Rosa Maria Hernandez remains imprisoned in a juvenile detention center in San Antonio—and her lawyers are demanding she be released by the Office of Refugee Resettlement (ORR) by 3 p.m. on Tuesday, citing the "violation of her statutory and constitutional rights."
The Department of Homeland Security, Customs and Border Patrol, and the resettlement office have not responded to repeated request for comment from Newsweek.
The twisted saga of Rosa Maria Hernandez began on October 24, when the girl, who suffers from cerebral palsy, was en route from her home in Laredo, Texas, to Driscoll Children's Hospital in Corpus Christi for emergency gallbladder surgery, accompanied by her 34-year-old cousin, Aurora Cantu, a U.S. citizen. On the way to the hospital, the pair was stopped at a Border Patrol checkpoint, but was eventually allowed to continue to the hospital with a warning that Rosa Maria would "be processed for deportation" immediately after the surgery.
Border Patrol agents escorted the ambulance to the hospital, and watched the girl all night—"sitting next to her in the waiting room, remaining in a nurse's screening room while her vitals were taken, and even peeking into the operation area while she was awaiting surgery," said Rosa Maria's lawyer, Michael Tan of the American Civil Liberties Union.
In the morning, Border Patrol agents, acting without a warrant, according to Tan, transferred Rosa Marie to the ORR, which detained her as an "unaccompanied child migrant." She has remained in custody since.
Tan argues that federal agencies violated a slew of statutes and regulations in the arrest, transfer, and ongoing detention. And keeping the child from her parents is a violation of the Fifth Amendment, which guarantee due process.
"(It) violates the parents' rights to care for her, which is 'perhaps the oldest of the fundamental interests' recognized under the U.S. Constitution," Tan said in a letter to immigration authorities. "Every second that Rosa Maria is apart from her parents is a violation of her and her parents' legal and constitutional rights."
A possible rationale for the detention would be if federal authorities feared for Rosa Maria's safety if she is returned to her mother—but officials have not made that argument.
"The law is very clear on who [ORR] is allowed to detain," Tan told Newsweek. "The ORR is only authorized to detain unaccompanied minors. That usually means a child who has crossed the border by themselves and is apprehended. Rosa Maria is not in that situation."
Rosa Maria's detention has sparked outrage throughout the country.
Video of the girl's apprehension, which shows Border Patrol agents escorting Rosa Maria still in a hospital bed, went viral over the weekend. On Twitter, the hashtag #FreeRosa has garnered tens of thousands of tweets with people demanding her release and questioning the government's decision to detain her.
"Forcing a child to choose between lifesaving surgery or deportation is sickening, wrong, un-American by all measures. We cannot and will not stand idly by as this occurs in our state and our country," Representative Beto O'Rourke, a Democrat from Texas, said in a statement.
Fellow Texas Representative Joaquin Castro, also a Democrat, said the detention of Rosa Maria is typical of a misguided immigration crackdown.
"The Trump Administration needs to focus its resources on targeting dangerous criminals, not ill children," Castro said in a statement. "The president's callous immigration policies continue to reach new, inhumane lows."
In an interview with Newsweek, the principal of Hernandez's elementary school in Laredo, says that the community is reeling and hoping for her to return.
"Her friends, her classmates, and her teachers miss her, and we wish she were here," he said. (Newsweek is withholding his name out of privacy concerns.) "We all miss her deeply."