ACLU Calls on Obama to Pardon Bush Officials for Torture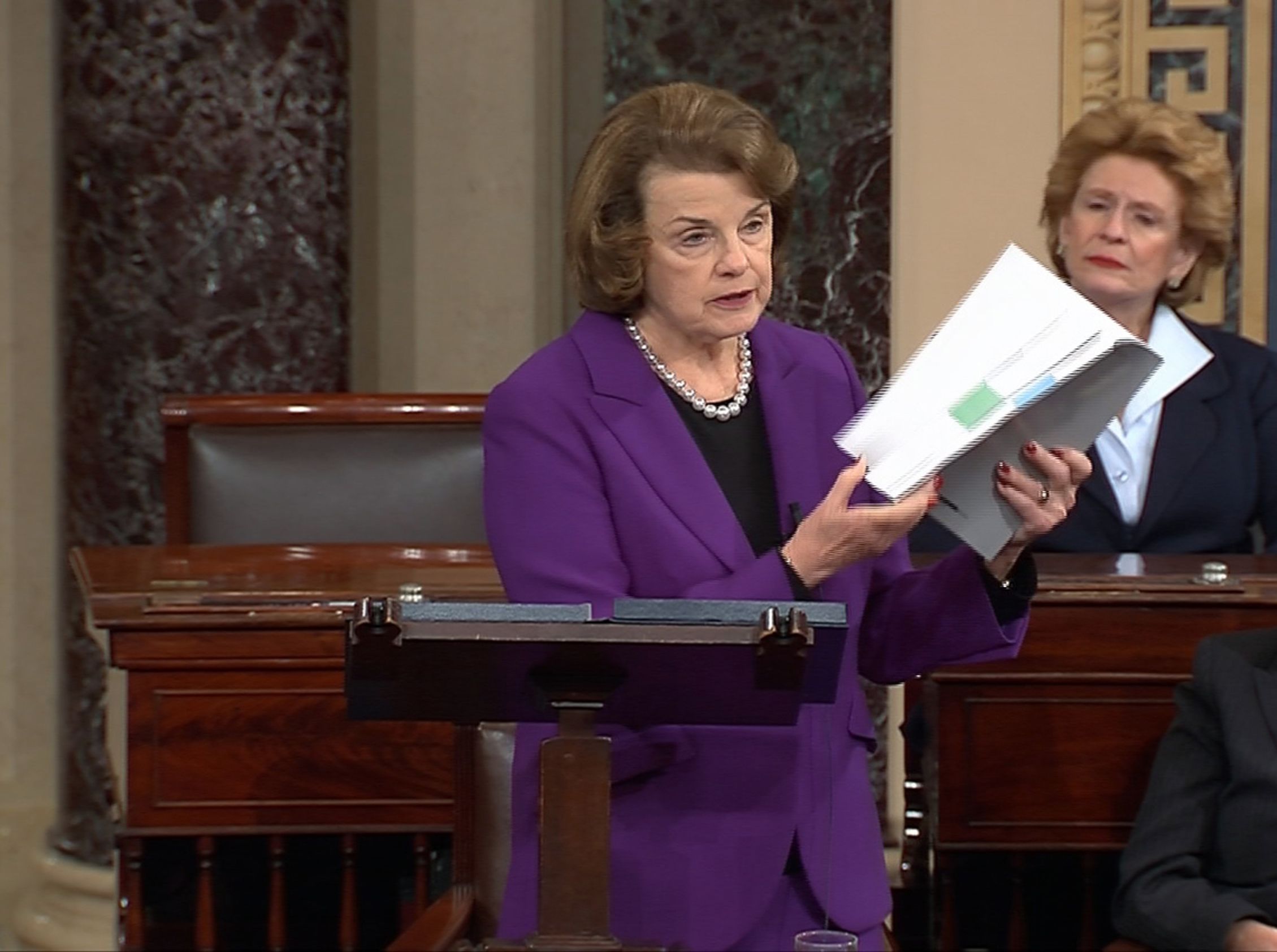 In the run-up to the release of the Senate's scathing report on CIA interrogation techniques, American Civil Liberties Union Director Anthony Romero called on President Barack Obama to pardon George W. Bush and Bush administration officials for their hand in allowing those techniques. Romero argued that a pardon would establish precedent—torture is a crime that requires a pardon. Without that acknowledgment, he said, there is little legal pressure preventing techniques like those outlined in the Senate report from being used again.
"The spectacle of the president's granting pardons to torturers still makes my stomach turn," Romero wrote in a New York Times editorial. "But doing so may be the only way to ensure that the American government never tortures again."
George W. Bush authorized the "enhanced interrogation" program following the attacks of September 11, 2001. The Senate's report says that Bush requested that he not be told the locations of CIA detention sites "to ensure he would not accidentally disclose the information."
The report also indicates that at the direction of the White House, both the secretaries of State and Defense were not briefed on the specifics of the program until September 2003.
"An internal CIA email from July 2003 noted that "the [White House] is extremely concerned [Secretary Colin] Powell would blow his stack if he were to be briefed on what's been going on," the report says.
In February 2008, the Senate and the House of Representatives passed legislation limiting the CIA to using "only interrogation techniques authorized by the Army Field Manual." Bush vetoed the measure a month later.
While Obama admitted earlier this year that "we tortured some folks," nothing suggest any officials will be punished in connection with the CIA report's findings. Attorney General Eric Holder announced in 2012 that no criminal charges would be brought against individuals responsible for CIA waterboarding, or the deaths of two prisoners in CIA custody. In 2009, Obama said "it's important to look forward and not backwards" with regards to an investigation into CIA interrogations.
The Obama administration did charge former CIA official John C. Kiriakou for leaking the identities of members of the agency who participated in the interrogations to the press. Kiriakou is currently serving a 30-month sentence.