ACLU Files Contempt Motion Against Kentucky Clerk Refusing to Issue Same Sex Marriage Licenses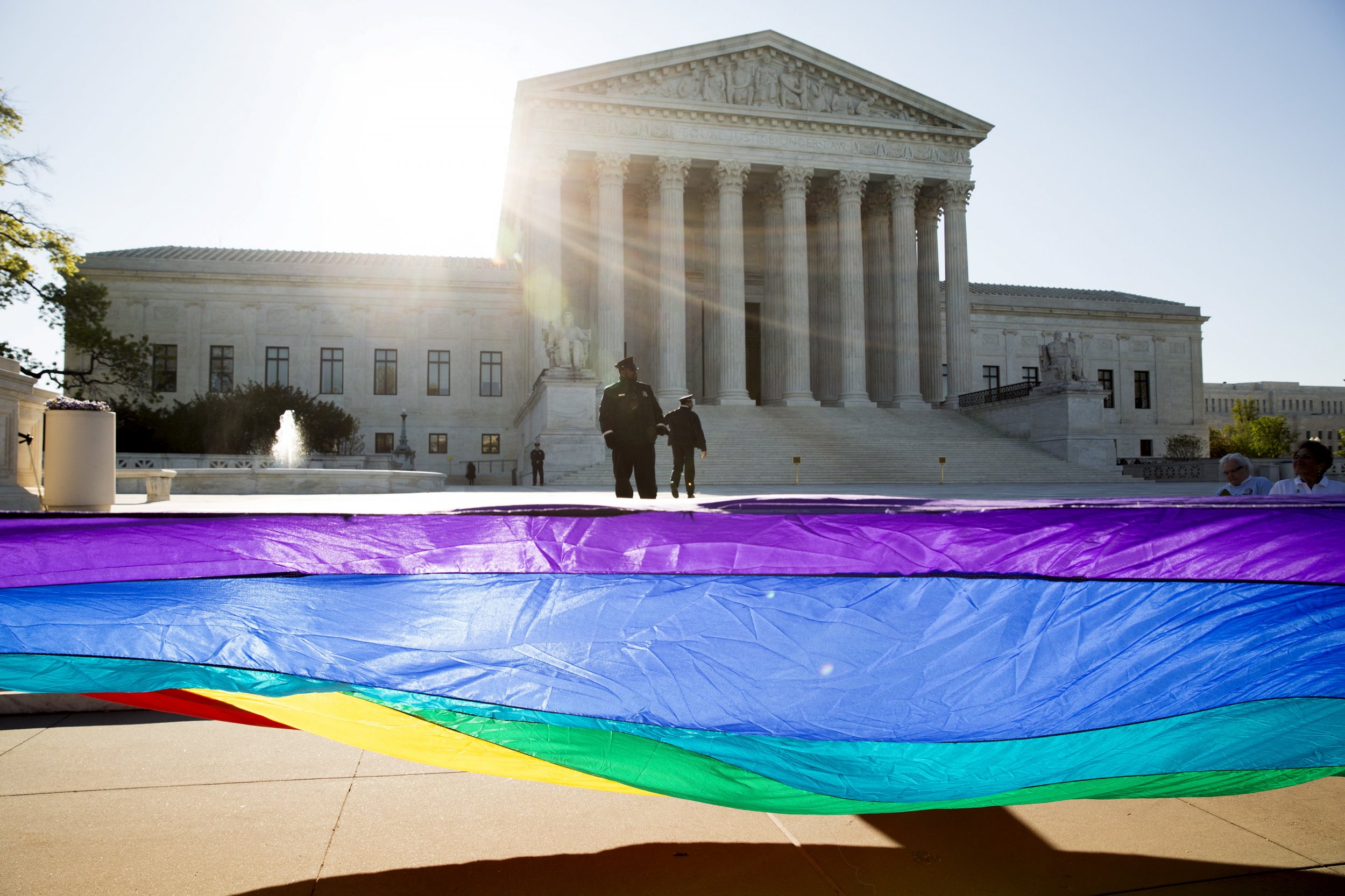 The American Civil Liberties Union of Kentucky filed a contempt motion with U.S. District Judge David Bunning this morning, requesting county clerk Kim Davis be held in contempt for refusing to issue same same marriage licenses.
April Miller and Karen Roberts were denied a marriage license in the Rowan County office managed by Davis on Tuesday morning. Miller and Roberts are clients of the ACLU and as a result, the organization filed the motion on their behalf. The ACLU represents four couples denied by Davis' office.
On August 26th, a U.S. appeals court ruled Davis must issue such marriage licenses. The Supreme Court ruled gay marriage bans unconsitutional earlier this summer and as a result, clerks are obligated to issue marriage licenses to same sex couples. Davis said issuing such licenses violated her religious beliefs. At the time, Judge Bunning said Davis would have to uphold her county clerk duties, which now included marriage licenses for gay couples.
Mat Staver, counsel for Davis, did not immediately return request for comment on the ACLU's motion.
"The court can assess fees and incarcerate until there is compliance in civil contempt. Often, what will happen is the court will give time to cure their contempt, such as ten days. The end decision, however, can be incarceration," Randy Kessler, an Atlanta based attorney, told Newsweek. Kessler said it is unlikely Davis would immediately face jail time if found in contempt.
"The ACLU has asked she be fined in an amount sufficient to compel her compliance to the court's ruling. No one wants Kim Davis to go to jail, we just want her to follow the law and do her job," Ria Tabacco Mar, a staff lawyer with the ACLU, told Newsweek.
Judge Bunning held a telephone conference today for those involved in the case. A hearing on the motion for contempt has been scheduled for this coming Thursday.
You can read the motions here:
Petition to Hold Kim Davis in Contempt for Gay Marriage License Denials
April Miller Gives Declaration After Being Denied Gay Marriage Certificate