ACLU Races to Stop ICE From Deleting Years of Records, Including Data on Detainee Deaths and Sexual Assault Reports
The American Civil Liberties Union is racing against the clock to stop the Immigration and Customs Enforcement (ICE) agency from erasing countless documents on detention records, including records from the first year of the Trump administration.
In an interview with Newsweek, ACLU Senior Staff Attorney Eunice Cho said the civil liberties union would be filing a sweeping Freedom of Information Act (FOIA) request to preserve and obtain ICE records that could soon be erased thanks to a recent ruling from the National Archives and Records Administration.
On December 11, 2019, the Archivist of the United States approved a request from ICE that was initially proposed on October 2, 2015, under the Obama administration, to delete detention records from past years.
Among the records that stand to be deleted, Cho said, are documents related to the deaths of detainees, allegations of sexual assault and allegations of abuse of detainees in ICE custody, including from those held in solitary confinement.
Weekly monitoring reports of detention facilities, she warned, could already face erasure, including those from President Donald Trump's earliest days in office.
Many of the records that face deletion, Cho said, are allegations that have been made through ICE's toll-free hotline for complaints about detention conditions.
"The hotline records are likely to capture a wide pool of complaints...regarding all sorts of conditions of confinement, including medical care and including sexual assault complaints," Cho said.
While many of the records that could be up on the chopping block are years old, Cho said, "records that have been created from, for example, the beginning of the Trump administration, are [also] now, perhaps, in great danger of being destroyed."
The ACLU is set to file its FOIA request on Tuesday morning, with the organization seeking detention-related ICE records scheduled to be deleted after short retention periods of only three to seven years.
Those documents, the ACLU has argued, should be protected to help hold ICE accountable in the years to come. The ACLU has also warned of the impact that the erasure could have on present and former ICE detainees who wish to take legal action against the agency and the U.S. government over the alleged mistreatment while under federal custody.
"We really believe that this information is important to support justice in general and that people who have been detained should have the right to vindicate their rights in terms of any abuse they have suffered," Cho said. "The destruction of this evidence will make it much more challenging."
The ACLU has also said the recent development could not come at a worse time, with ICE having announced new facility standards last December that immigration advocates warn would lower oversight requirements and weaken protections for detainees.
It also comes as ICE continues to face scrutiny over its treatment of detainees and immigration enforcement tactics.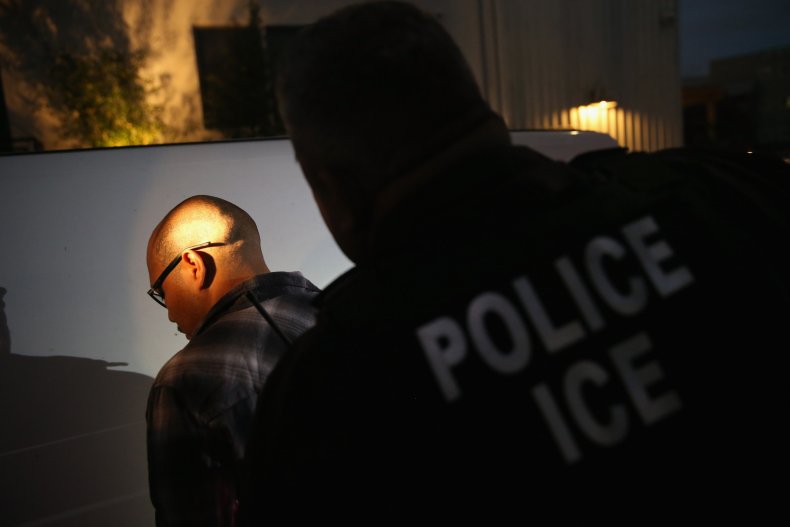 In recent years, ICE has faced widespread backlash over its widespread operations targeting undocumented immigrants across the country. Meanwhile, the agency has also drawn ire over its treatment of detainees generally, including its treatment of those who have participated in hunger strikes protesting conditions at immigration detention facilities.
In a recent report, the Department of Homeland Security's own Officer of Inspector General asserted that ICE's oversight system had failed to "ensure adequate oversight or systemic improvements in detention conditions, with some deficiencies remaining unaddressed for years."
Allowing the agency to delete its records, Cho, will only allow those deficiencies to persevere unchecked.
Ultimately, she said, ICE being allowed to delete swaths of data "speaks to broader transparency issues" at the federal level.
"In order to actually have effective oversight...both in the short-term and long-term, these records need to be available to the public in order to assess whether or not the government has really done its job in terms of protecting those in their custody," Cho said.