ACLU Receives Record $24 Million in Online Donations Following Trump's Executive Order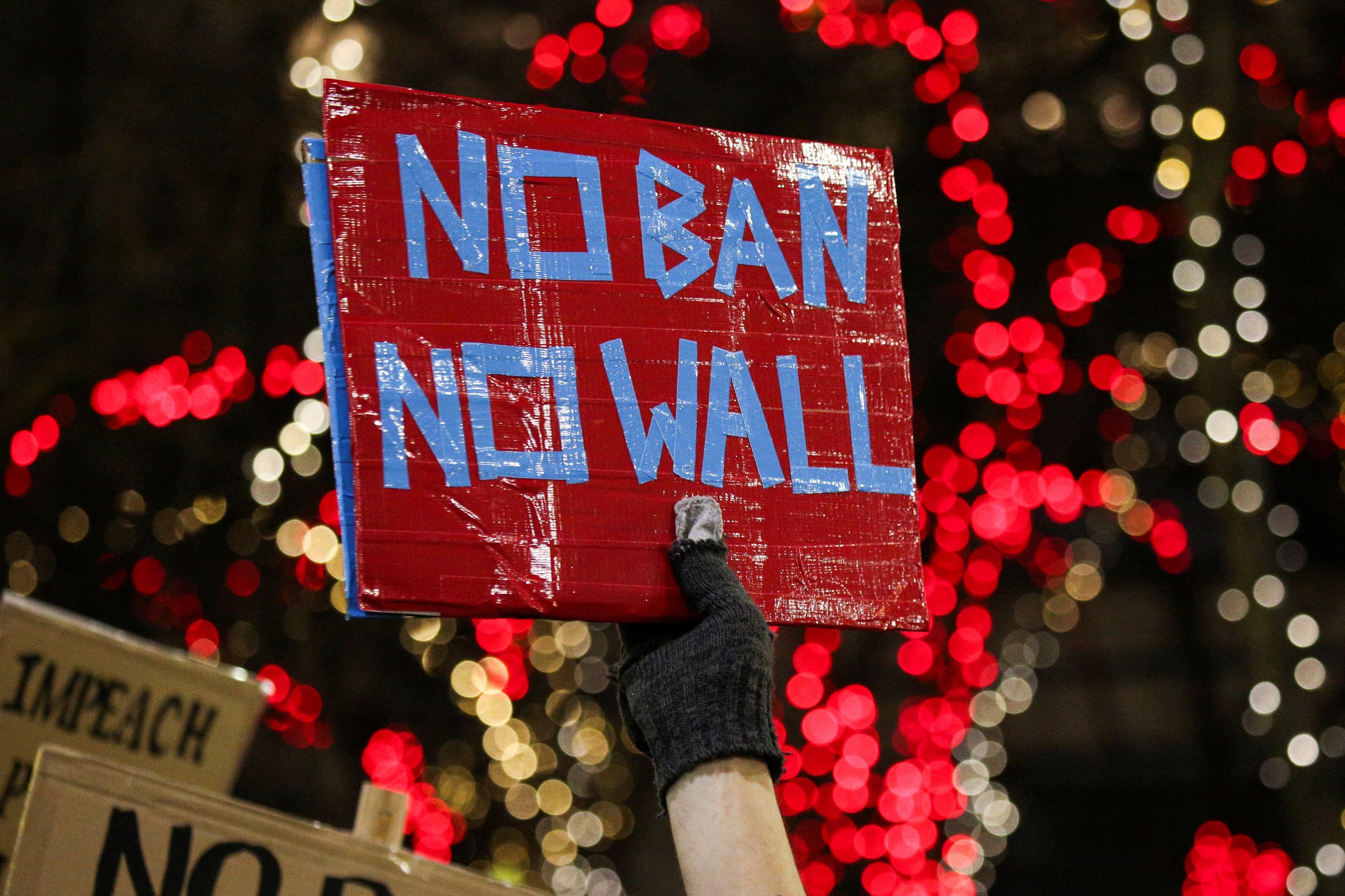 The American Civil Liberties Union (ACLU) received a staggering amount of financial support this weekend, taking in more than $24 million in online donations after President Donald Trump signed an executive order on Friday barring refugees and travelers from seven Muslim-majority countries. That's roughly six times the $4 million in online donations it receives in a regular year, all in one weekend.
"President Trump's war on equality is already taking a terrible human toll. This ban cannot be allowed to continue," Omar Jadwat, director of the ACLU's Immigrants' Rights Project, said in a statement on Saturday.
While the ACLU worked with other legal organizations to file a lawsuit on behalf of the individuals subject to the ban, protests sprang up at airports and elsewhere across the country and donations poured in to support the ACLU's efforts, encouraged by entertainers and other figures who promised to match contributions.
Related: How Silicon Valley is fighting back against Trump's immigration ban
On Saturday afternoon, the singer Sia first tweeted, "help our queer & immigrant friends. send me your donation receipts for the @aclu & I will match up to $100K." She soon attracted responses and promises to do the same from Rosie O'Donnell, an outspoken critic of the new president whom Trump has called a "pig" and a "real loser," as well as from the producer and writer Judd Apatow. The musician Jack Antonoff also tweeted his support for immigrants and the LGBT community and committed to match up to $20,000 in donations to the ACLU and actor Jesse Tyler Ferguson promised to match up to $10,000 through Tie The Knot.
Several other celebrities tweeted that they had donated to the ACLU or to encourage others to do so.
A slew of attendees at the SAG Awards on Sunday voiced their criticism of the ban (including Mahershala Ali, Julia Louis-Dreyfus and the cast of Orange Is the New Black). Sarah Paulson, accepting the award for best actress in a miniseries for her role in The People v. O.J. Simpson: American Crime Story, ended her speech with a call for donations to the ACLU.
Hollywood wasn't the only community to make noise and match ACLU donations this weekend. Venture capitalists such as Chris Sacca, Mike Vernal, Fred Wilson and Albert Wenger, and others in the tech community like Stripe CEO Patrick Collison, Ziggeo founder and CEO Susan Danziger and "Boz," the VP of ads and business platform at Facebook, joined the effort as one promise to match donations after another maxed out.
An ACLU spokesman told CNN Money that the organization's last count Sunday night came out to a total of $24,164,691 raised from 356,306 supporters, some who gave for the first time.
But the ACLU wasn't the only organization to see a high volume of donations encouraged by celebrities this weekend. Riz Ahmed, the British actor and rapper who recently starred in The Night Of, extended the deadline on a Crowdrise fundraiser he had previously started to help Syrian families, reaching $129,000 raised as of midday Monday.
Kal Penn—who starred in the Harold & Kumar movies and in the television show House, and also served as associate director at the Office of Public Liaison under the Obama administration—turned a bigoted comment directed at him into a fundraiser for the International Rescue Committee. After someone told him on Instagram, "you don't belong in this country you fucking joke," Penn tweeted that he would start a campaign to raise money for Syrian refugees in the commenter's name. The Crowdrise page showed more than $550,000 in donations as of midday Monday.
"We are better than the hateful people who tell us we don't belong in our own country, that America can't be a beacon of freedom and hope for refugees from around the world," Penn wrote in the fundraiser's description. "We will turn their bigotry, along with the President's, into love." And into money, it seems.